Educational Webinars
TAA webinars are one-hour live, interactive sessions that connect you to experts discussing a variety of topics designed especially for textbook and academic authors. Members can also access 250+ presentations on demand.
How to register for an upcoming webinar:
Members: You can participate in as many sessions as you'd like for free. To sign up, click the Register button below. Read Frequently Asked Questions About TAA Webinars
Non-Members: Join TAA today and receive access to all of TAA's live webinars and 250+ presentations on demand for one full year.  
2023 Webinar Series
When: Wednesday, October 4, 3-5 p.m. ET
This workshop will be live only. It will not be recorded.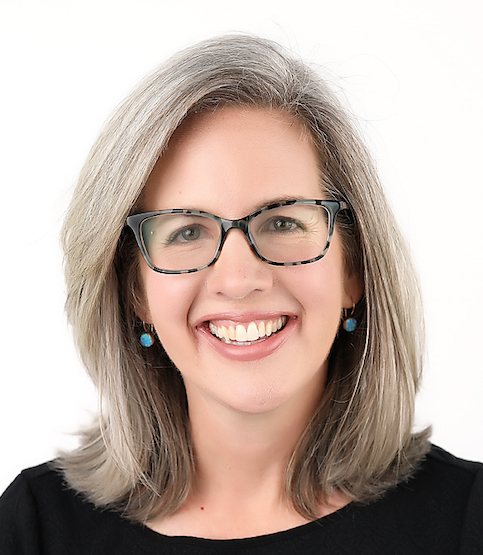 Presenter: Erin McTigue, Academic Writing Coach, The Positive Academic

Fast-writing and "allowing messy drafts" is often recommended as a productivity strategy for academics. But … how do we most efficiently transform the resulting messes into coherent and powerful prose? In this interactive workshop, participants will take a "messy draft" of their choice and try out 3 macro-level revision strategies to hone overall logic and organization of the manuscript. Next, participants, working at the micro-level, will apply 3 revision tools for coherence and writing style. Participants will leave with both a sequential approach and individual tools for transforming their future drafts with efficiency. For those who don't bring their own messy drafts, two sample messy drafts will be provided to practice strategies and apply the tools learned. Learn more
---
When: Thursday, October 19, 2 p.m. EST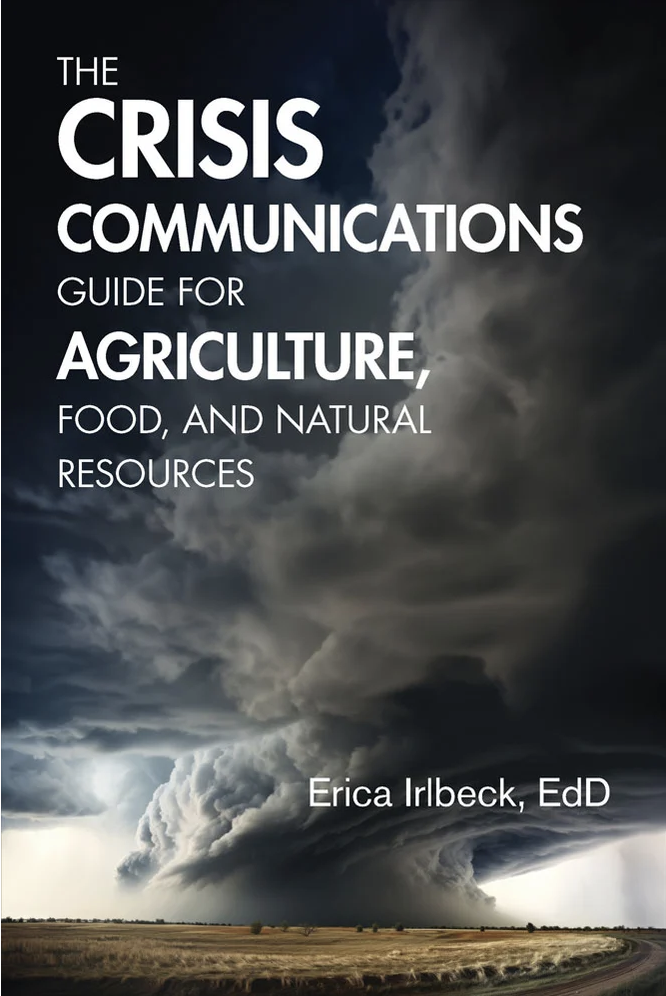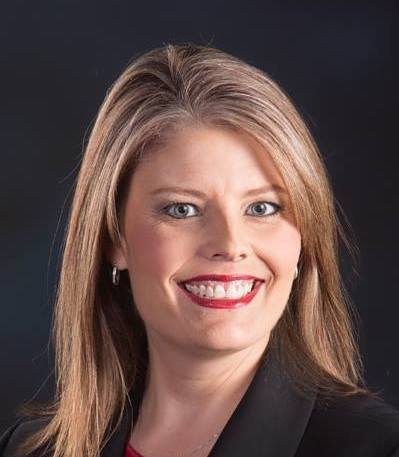 Presenter: Erica Irlbeck, author of The Crisis Communications Guide for Agriculture, Food & Natural Resources
Are you contemplating writing a textbook? It can be a daunting process but there are many success stories and opportunities to learn from colleagues who have recently published their content. Please join XanEdu Publishing and Erica Irlbeck, Ed.D, Professor of Agricultural Education and Communications at Texas Tech and author of The Crisis Communication Guide for Agriculture, Food, and Natural Resources, who will share her journey in this engaging and interactive webinar. She is a passionate advocate for anyone contemplating writing their own content and will share what she learned through her own authoring journey. "It's not easy and it's not quick, but I have loved this and would love the opportunity to do more." Learn more
---
When: Thursday, December 7, 2023, 11 a.m. to 12 p.m. ET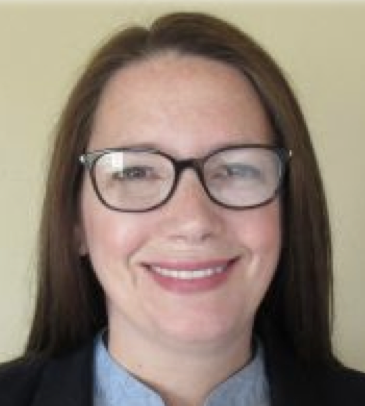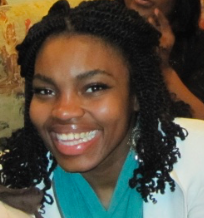 Presenters: Tasha Egalite, Ph.D., New Mexico State University; Kristin Kew, Ph.D., Associate Professor, Department of Educational Leadership and Administration, New Mexico State University

In this presentation, two women scholars share and reflect on their own doctoral journeys, the critical issues they encountered, and the hoops they jumped through while completing their dissertations. Some of the themes discovered during their research on the dissertation process and obtaining a doctorate were sustaining momentum, maintaining purpose, and creating meaningful works while furthering their learning in the fields of education and educational leadership. Advice is provided on how to determine whether to apply for a doctoral program and how to navigate some of the pitfalls and rabbit holes of the academic arena. Learn more
---
2023 Webinars - Watch On Demand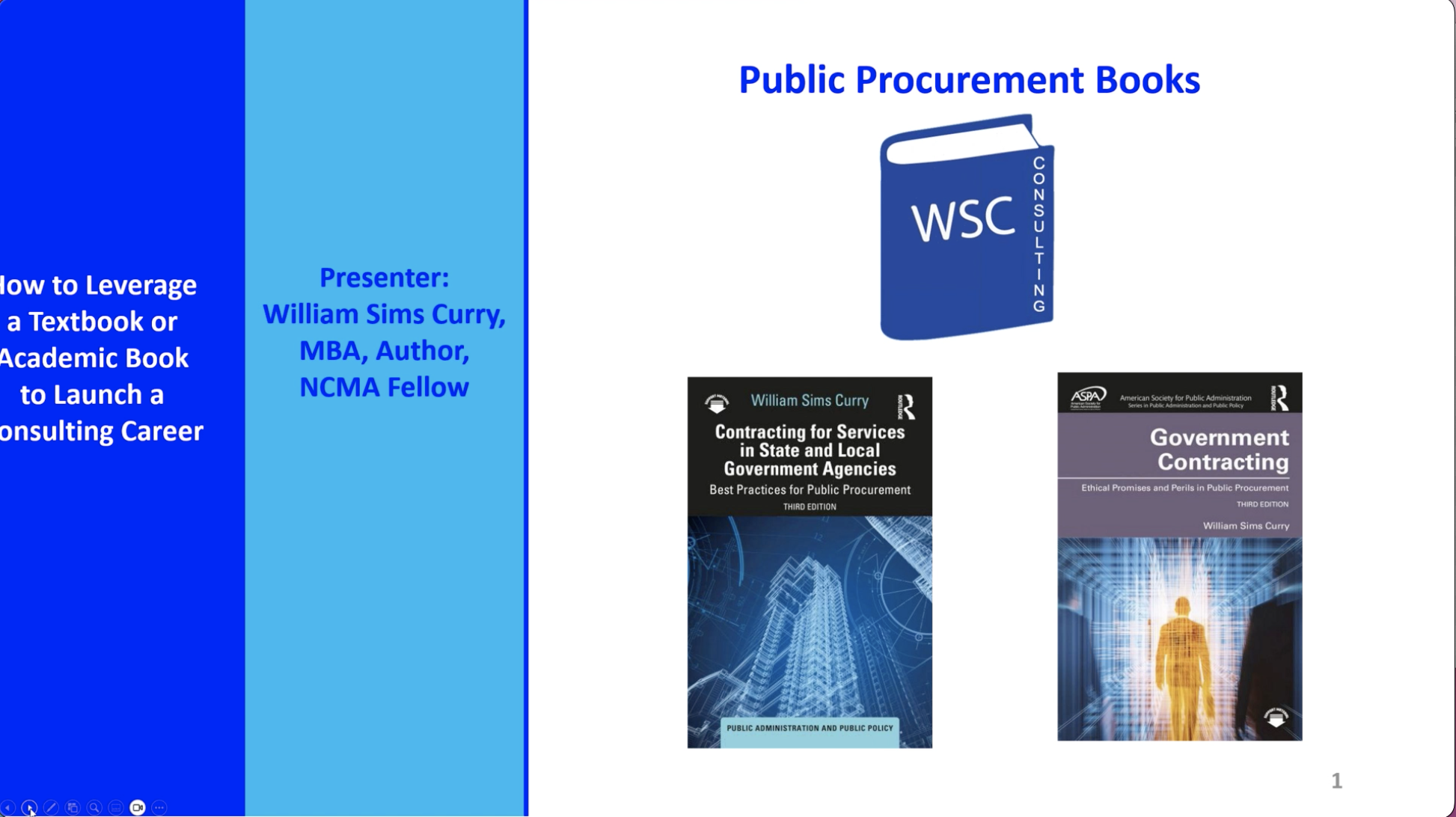 Presenter: William (Bill) Sims Curry, textbook author and Founder of WSC Consulting







Leveraging a textbook or academic book can be a powerful tool in launching a consulting career. Presenter William Curry, author of three public procurement textbooks, including Contracting for Services in State and Local Government Agencies: Best Practices for Public Procurement (winner of a 2017 Textbook Excellence Award), and founder of a consulting firm that specializes in consulting for state, local, and education entities that wish to implement best practices for public procurement, shares how you can use a textbook or academic book to position yourself as an expert in your field and attract potential clients.

You will learn how to:


Establish a consultancy firm and land your first contract.

Use your textbook or academic book as a marketing tool to help differentiate you from other consultants while showcasing your expertise to a wider audience.

Promote your consulting firm and sell your books through a dual-purpose website.

Join or expand your presence on LinkedIn to increase the number of potential clients and promote your book(s) and consultancy.
---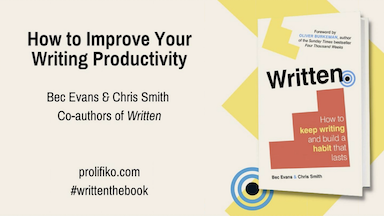 Presenters: Bec Evans and Chris Smith, founders of Prolifiko and co-authors of Written: How to Keep Writing and Build a Habit that Lasts 





You've got the ideas. You've found the right collaborators. You have the best tools at hand. So why aren't you writing? Or at least – writing as much as you think you should? Writing involves two elements: technique and practice. To write, you need to understand how to structure a paper, compile a dataset and organise your references. Whatever your field, there will be certain technical and structural things that you need to know. All crucial knowledge. But sometimes you still sit in front of your computer and struggle to complete the task at hand. You need more than to know how. Knowing how is important, but that alone won't get the writing done. You'll also need to find a practice that means you turn up and keep going. 

Using practices developed from neuroscience and behavioural science research, this webinar covers:
What stops you writing: procrastination, perfectionism, distraction and building a plan to overcome them
What keeps you going: finding time, creating a habit, building support and finding accountability
---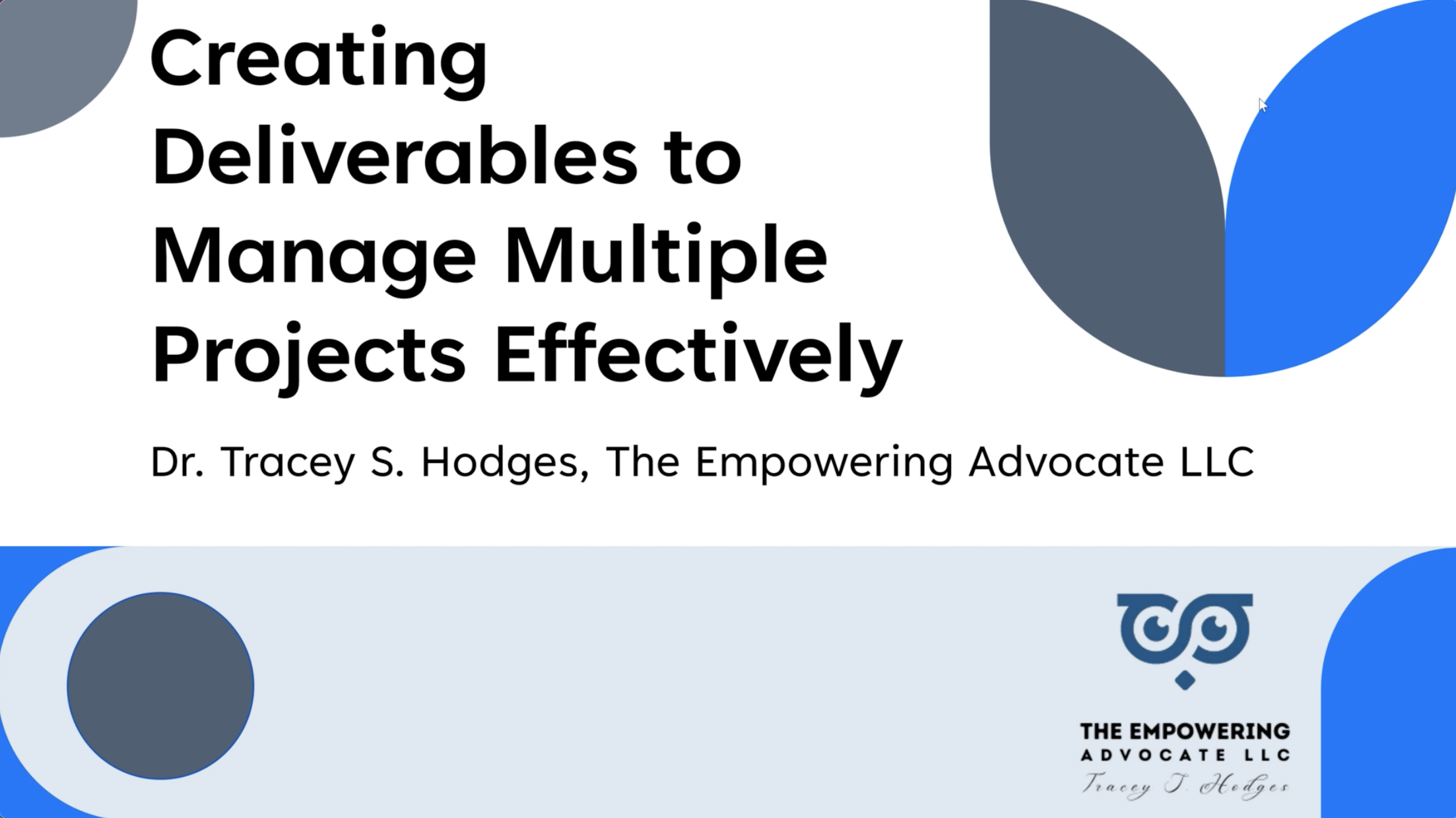 Presenter: Dr. Tracey S. Hodges, Owner and Chief Creative Officer, The Empowering Advocate LLC





UPS, Fedex, the post office, and even Amazon are exceptional at deliverables. Have you ever imagined you could be just as effective with your goals and projects? Are you tackling several projects and finding yourself getting lost among the tasks? Learn how to create clear deliverables for your project as well as systems to help you make progress on multiple projects at the same time. Like the delivery systems we know so well, thorny issues are bound to come up, and we will tackle some options for managing overwhelm, too. Gain a sense of purpose and attainable goals! 

---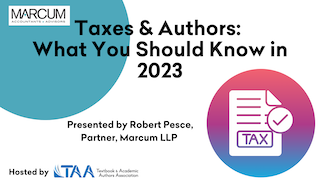 Presenter: Robert M. Pesce, Partner, Marcum LLP





While it is understandable that most writers would prefer to concentrate their time on their writing, writing is a business and you need to make sure you're taking care of all of the tax deductions that you should be. Robert M. Pesce, a partner with Marcum LLP,  shares the basic tax information you should know as an author, including: 
What type of entity should you be?
Are you keeping good records on your business deductions?
Income from Royalties and other sources
Qualified Business Income Deduction
Tax deductions
Home Office Deduction
Self Employment Tax ("SE Tax")
Pension Plans, SEPs, IRAs
Foreign Tax Credit 
---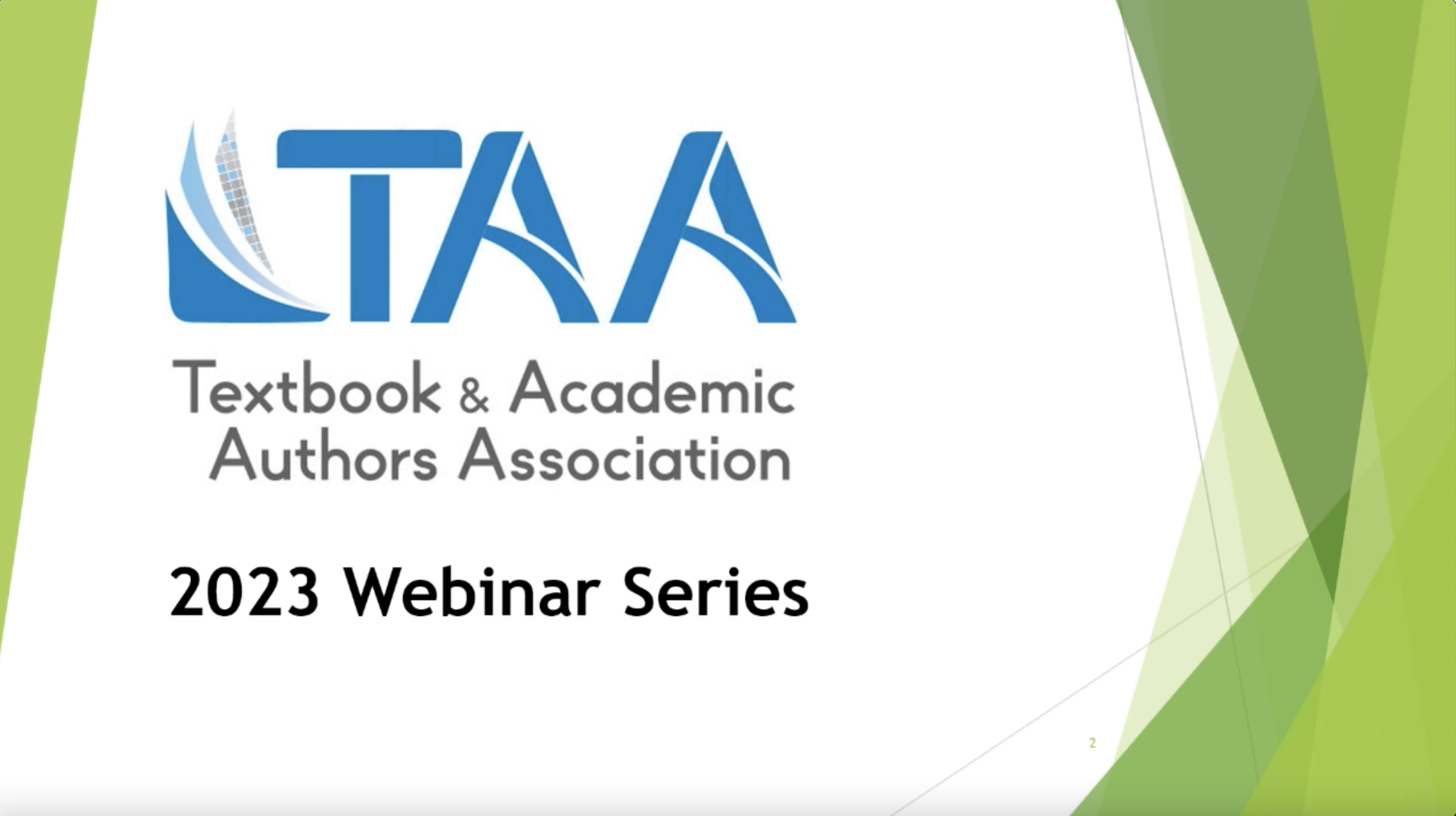 Presenter: John Bond, Publishing Consultant, Riverwinds Consulting, author of The Little Guide to Getting Your Journal Article Published: Simple Steps to Success





Getting your research and academic work published in a peer review journal is essential to your career. The process seems difficult and mysterious, but it doesn't need to be that way. 

Publishing Consultant John Bond presents practical steps for any aspiring writer and researcher to follow to go from idea and raw data to submitting a top quality manuscript for possible publication. Topics include: "Developing a plan and Timeline," "Determining a Target List of Potential Journals," "Writing and Editing Your Work," and "Understanding Journal Review the Decision Process." You'll also learn the 13 most Frequently Asked Questions.
---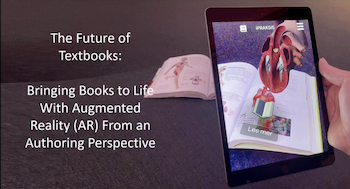 Presenters: Eirik Wahlstrøm, Co-founder and CMO, Ludenso; Rob Heathcote, PG Online Publishers; and Biology Teacher Sarah Dudley





Augmented reality (AR) in education provides a number of ways to help students learn by making abstract concepts easier to understand and remember. Today, an increasing number of publishing houses are starting to bring their books to life with AR - but how do you as an author utilize the full potential of this immersive learning experience in a simple, pedagogically valuable, and affordable way?

Eirik Wahlstrøm from Ludenso, Rob Heathcote from PG Online Publishers, and Biology Teacher Sarah Dudley discuss the potential role of AR in the authoring process of science, anatomy, history, and language learning titles. Learn best practices for creating AR books, practical advice, and tools, as well as share feedback from students using AR to learn.