Presentations on Demand
Watch these one-hour presentations anytime, anywhere, on topics such as writing, editing, contracts, royalties, taxes, copyright, time management and more, presented by a variety of industry experts. Free for members. Join TAA today. Special offer: Join TAA for 30 days for only $10!
Browse presentations by topic below:
Textbook Writing | Textbook Publishing | Contracts & Royalties | Taxes | Copyright | Marketing | Supplements | Indexing | Ebooks, Open Access & Self-Publishing | Textbook Proposals | Visuals and Illustrations
Academic Writing | Academic Publishing | Academic Editing | Academic Books | Grant Writing | Time Management & Productivity | Social Media for Academics | Tenure & Promotion | Dissertation Writing | Visuals and Illustrations

View the full list of Presentations on Demand (no login required)


Recent Presentations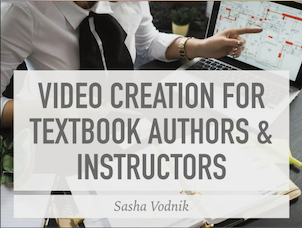 Videos are increasingly integral to the learning process. As a textbook author, you can increase the value of your book for both students and instructors by creating and publishing videos linked to your content. As an instructor, videos you create to supplement your course can help students review and retain material outside the classroom. In this session presented by Computer Programming Textbook Author, Sasha Vodnik, he'll survey free tools for recording and production, as well as popular paid alternatives, and examine the tradeoffs. He'll also walk through the steps to record video and audio, put it together, and publish it online. Watch

---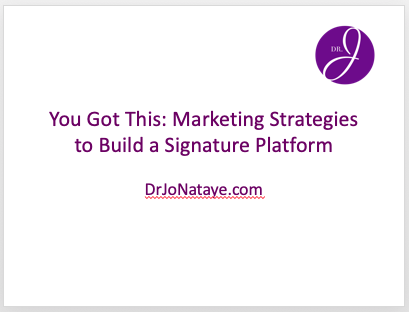 This one-hour webinar by Dr. JoNataye Prather, Social Work Program Chair at Union Institute and University, will empower you with resources to discover your signature brand, provide social media tips and Internet marketing strategies to engage students, and build an audience to publish scholarly content inside and outside the classroom. Get the resources you need to develop a marketing mindset, including:
Branding tools and social media secrets to attract followers and build an audience.
Internet marketing techniques to engage students and deliver your message to the masses.
Technology tips to automate, produce creative materials, stay organized, and deliver consistent content to build your platform.
---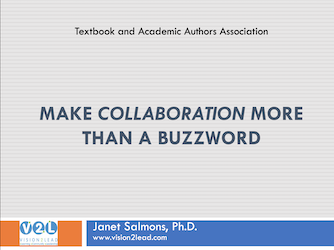 The term collaboration is sometimes used casually to describe almost any situation that involves more than one individual. If we define the term as "an interactive process that engages two or more participants who work together to achieve outcomes they could not accomplish independently" (Salmons, in press), then it is clear that more is involved than simply joining forces. How do we decide what kind of interactive process will allow us to achieve outcomes more significant than what we could do on our own? What steps will improve collaborations when some or all of our interaction occurs online? These are questions Dr. Janet Salmons, author of Learning to Collaborate, Collaborating to Learn: Practical Guidance for Online and Classroom Instruction, explores in the context of co-research, co-editor or co-author collaboration. Watch

---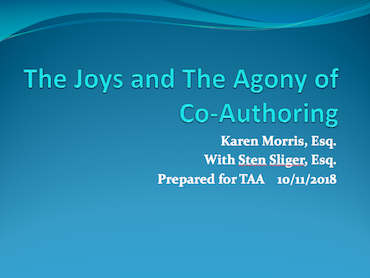 Coauthors Karen Morris, a seasoned author and lawyer, and Sten Sliger, a new author and lawyer, share best practices for finding, vetting, contracting, and working with coauthors. Watch
---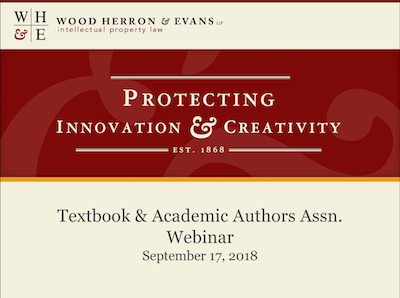 Your contract provided by your publisher will probably put the burden of securing permission for the use of third party material solely on you. How much of this is negotiable? What are the possible compromises? And regardless of whether you end up doing it or the publisher does it, under what circumstances do you need permission and how do you best go about getting it? Get answers to these questions from Stephen E. Gillen, a lawyer with more than 40 years of experience in and around the publishing business, and author of the forthcoming book, Guide to Rights Clearance and Permissions in Scholarly, Educational, and Trade Publishing. Watch
---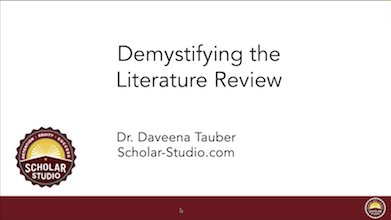 Literature reviews are one of the more challenging genres of academic writing. Dr. Daveena Tauber, Founder of ScholarStudio, helps you understand not only what it means to synthesize the literature, but also gives you tools for doing it. She talks about strategies for reading, making sense of, and writing about the literature. Whether you're writing a literature review for a dissertation, an article, or the introduction to your book, you won't want to miss this rare opportunity to get clarity on this important part of your project. Watch
---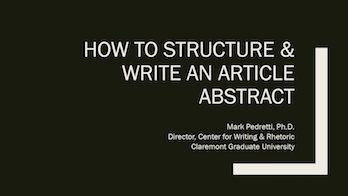 What makes for a strong article abstract? How much is too much, not enough, and just right? What goes in and what stays out? The abstract to your article is often the first thing that readers and reviewers see, and setting the right tone up front can influence the way the rest of your text is received. Mark Pedretti, Director of the Center for Writing and Rhetoric, Claremont Graduate University, discusses the basic structure of abstracts, the adjustments you need to make to them in different publication situations, and the rhetorical purposes that abstracts serve in relation to other parts of your text. He also looks at several examples of abstracts from different disciplines and genres in order to consider the strategies that each uses to accomplish its rhetorical ends. Watch
---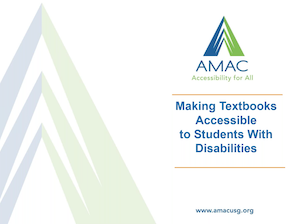 As digital technology continues to redefine the market for instructional materials, one thing remains constant: students with disabilities must not be left out. While products evolve, the concepts of equal access, and the legal obligation of educational institutions not to discriminate, remain. Robert Martinengo, Publisher Outreach Specialist for the CAMI project at AMAC Accessibility, covers three main topics: 1) What authors can do now to make their manuscripts more accessible, and how to plan for an accessible final product; 2) What can happen during the publishing process that can negatively impact accessibility, and what to do about it; and 3) How to assess whether or not the final product is accessible, and what can be done to improve the situation if it is not. Watch

---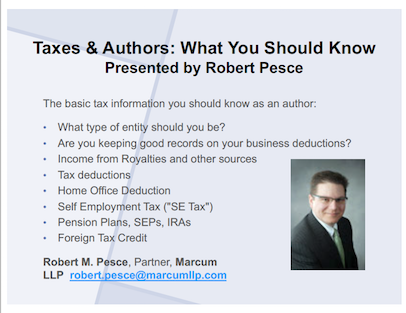 While it is understandable that most writers would prefer to concentrate their time on their writing, writing is a business and you need to make sure you're taking care of all of the tax deductions that you should be. Robert M. Pesce, a partner with Marcum LLP, covers the basic tax information you should know as an author, including: What type of entity should you be?; Are you keeping good records on your business deductions?; Income from Royalties and other sources; Tax deductions; Home Office Deduction; Self Employment Tax ("SE Tax"); Pension Plans, SEPs, and IRAs; and Foreign Tax Credit. (This presentation is audio only.) Listen


---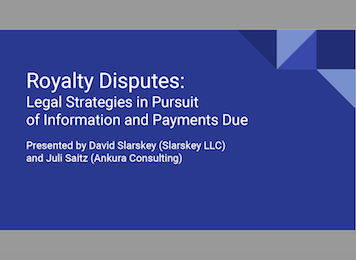 David Slarskey, a Litigator with Slarskey LLC, and Juli Saitz, a CPA and Senior Managing Director at Ankura Consulting Group, discuss the challenges associated with getting reliable information from publishers, the state of the law for authors seeking access to data, and negotiation and legal strategies for pursuing recoveries while protecting relationships. Watch
---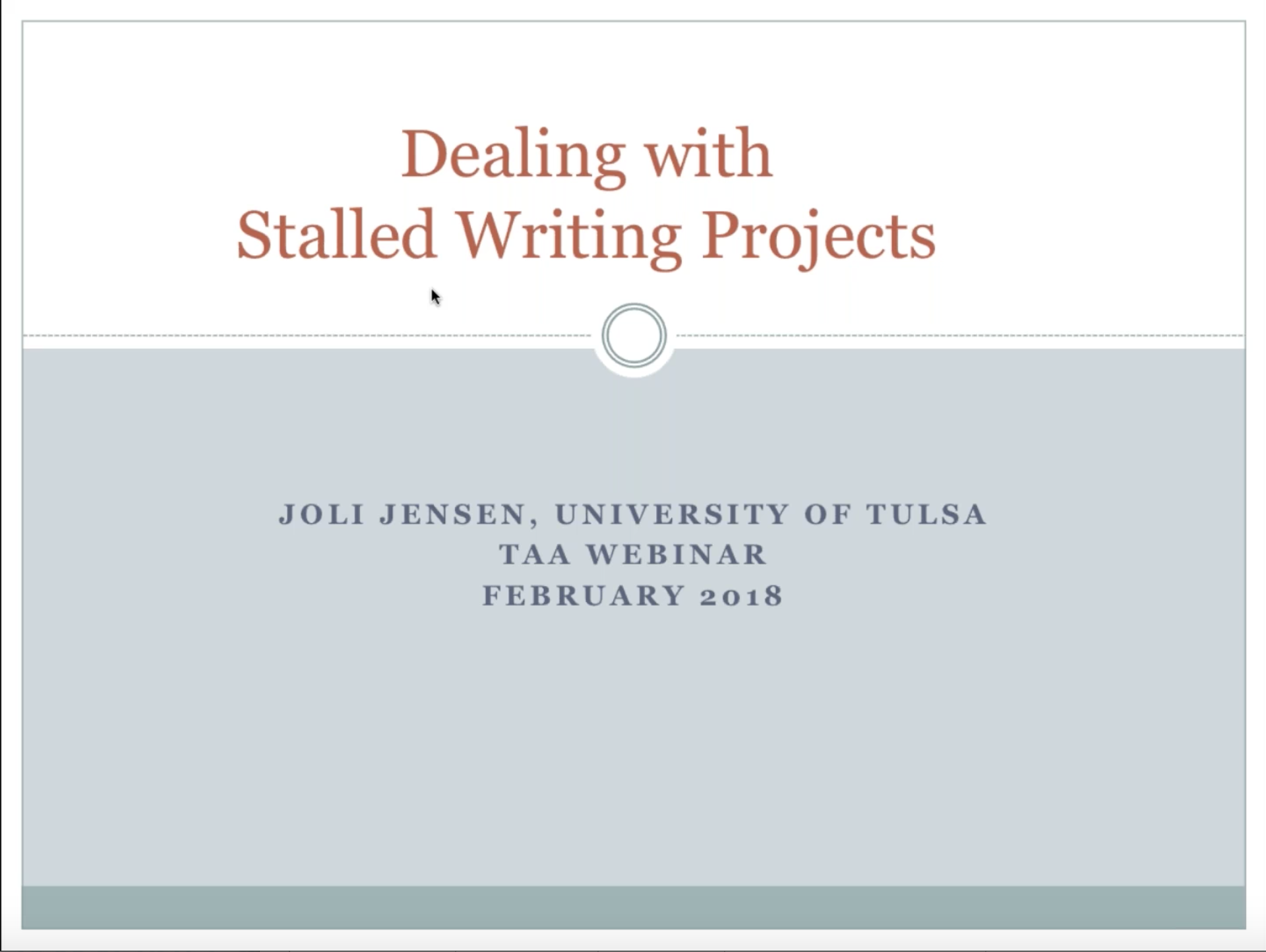 Sometimes writing projects, no matter how worthwhile or necessary, lose momentum. Stalled projects can become albatrosses, draining our energy and keeping us trapped.

Learn structured techniques to figure out the best way to deal with your stalled writing project, as well as strategies and support for recommitting to, reframing or appropriately relinquishing your stalled project, from presenter Joli Jensen, author of Write No Matter What: Advice for Academics. This makes it possible for you to move forward with a project you truly want to write. Watch


---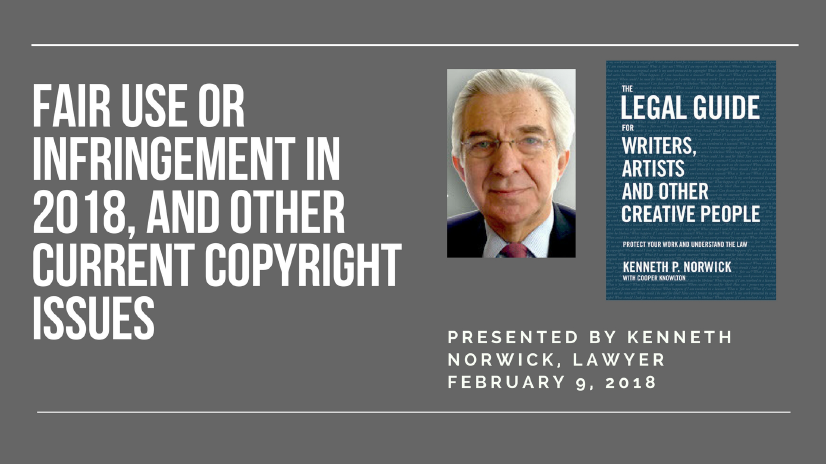 When is your (unauthorized) use of copyrighted content 'fair use" and when is it copyright infringement? Ken Norwick, a lawyer and author of The Legal Guide for Writers, Artists and Other Creative People, will discuss several important pending cases, including the case challenging the practice of public universities in Georgia of including without license excerpts from textbooks in student course-packs and the case in the District of Columbia asking whether privately-created standards and procedures that are incorporated into government regulations can be owned by the private creators or become "public domain" when they effectively become "law." Norwick discusses the arguments on both sides of these cases and the reasoning of the previous court decisions in them. He also offers some suggestions that authors can follow when deciding whether and how to use the copyrighted works of others.
(This presentation is audio only.) Listen

---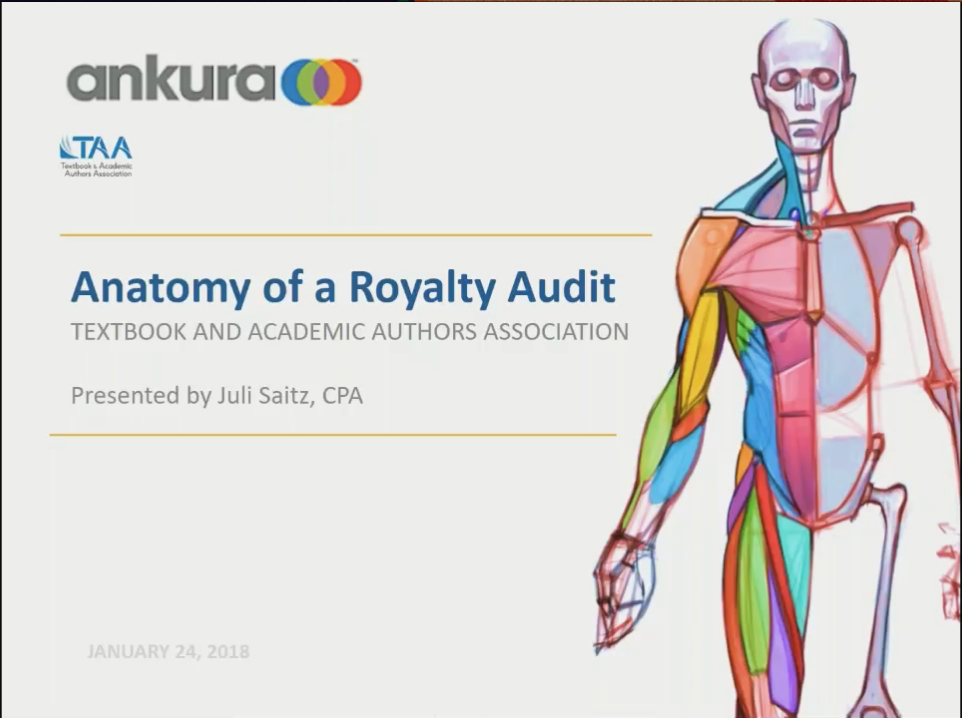 By now, you've probably heard of a royalty audit and like the many people, may not have the most positive perception of the word "audit." On the other hand, you may have friends or colleagues that have been through the process and recovered additional royalties that they would not have otherwise been paid.

In this webinar, Juli Saitz, CPA, Senior Managing Director of Ankura Consulting Group, dissects and explains the entire process. Addressing questions you might have about the time and effort involved on your part, the documents needed from you, the information your publisher will provide, what steps an auditor takes to ensure your royalties are accurate, and how long the entire process takes. Watch
---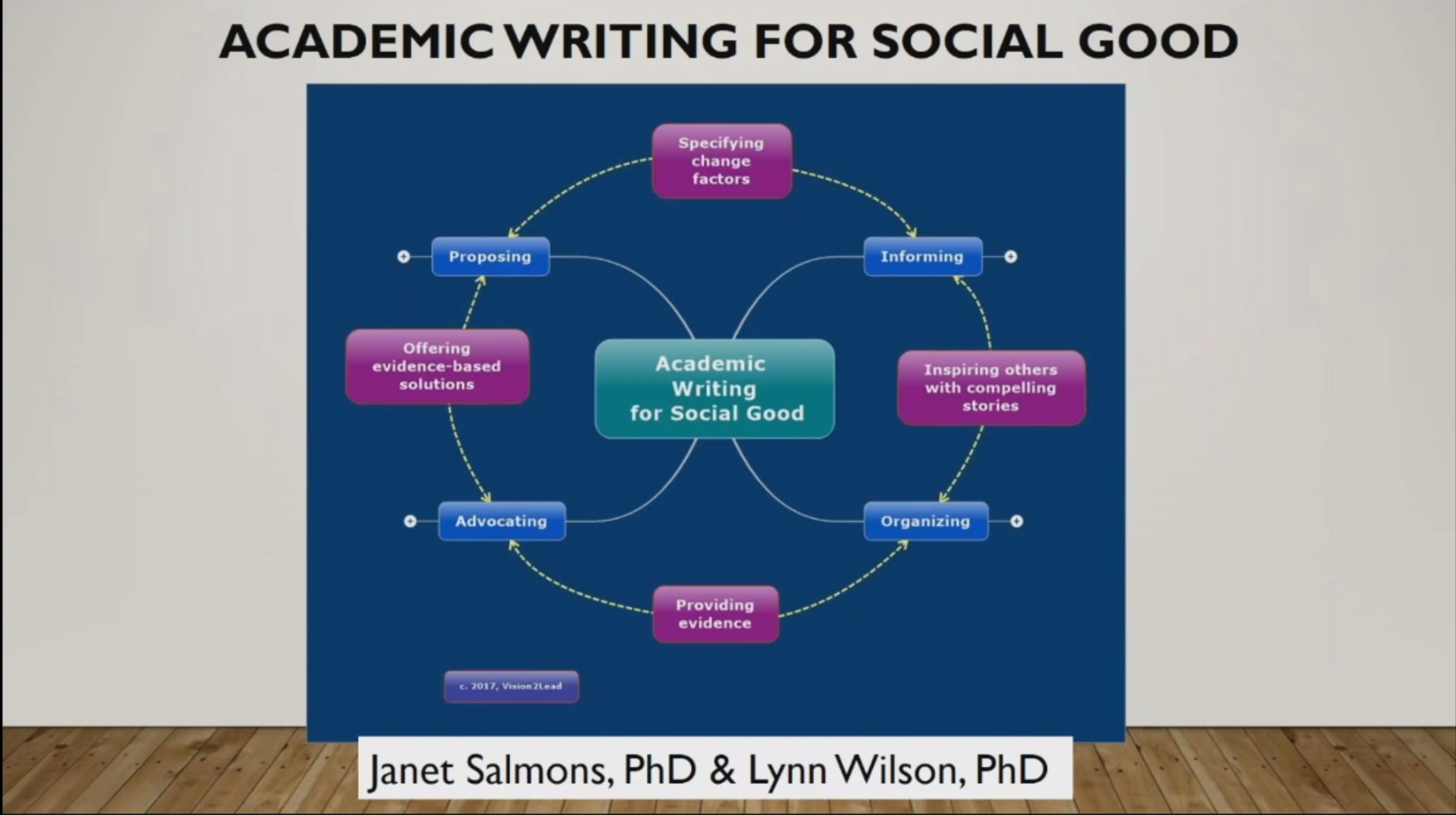 Academic writers want to disseminate their research for many reasons. Many are motivated by university requirements for certain kinds of publications. Others want to contribute to their fields by communicating with other researchers. Some of us want to communicate with professionals or practitioners, entrepreneurs or activists, makers or inventors who work outside the ivory tower. We hope our findings can be applied to make a difference. How can we use our research and insights in ways that contribute to the social good? In this one-hour webinar, textbook writer Janet Salmons and environmental non-profit leader Lynn Wilson explore this question and share examples and suggestions for socially beneficial ways to think about our publication strategies. Watch
---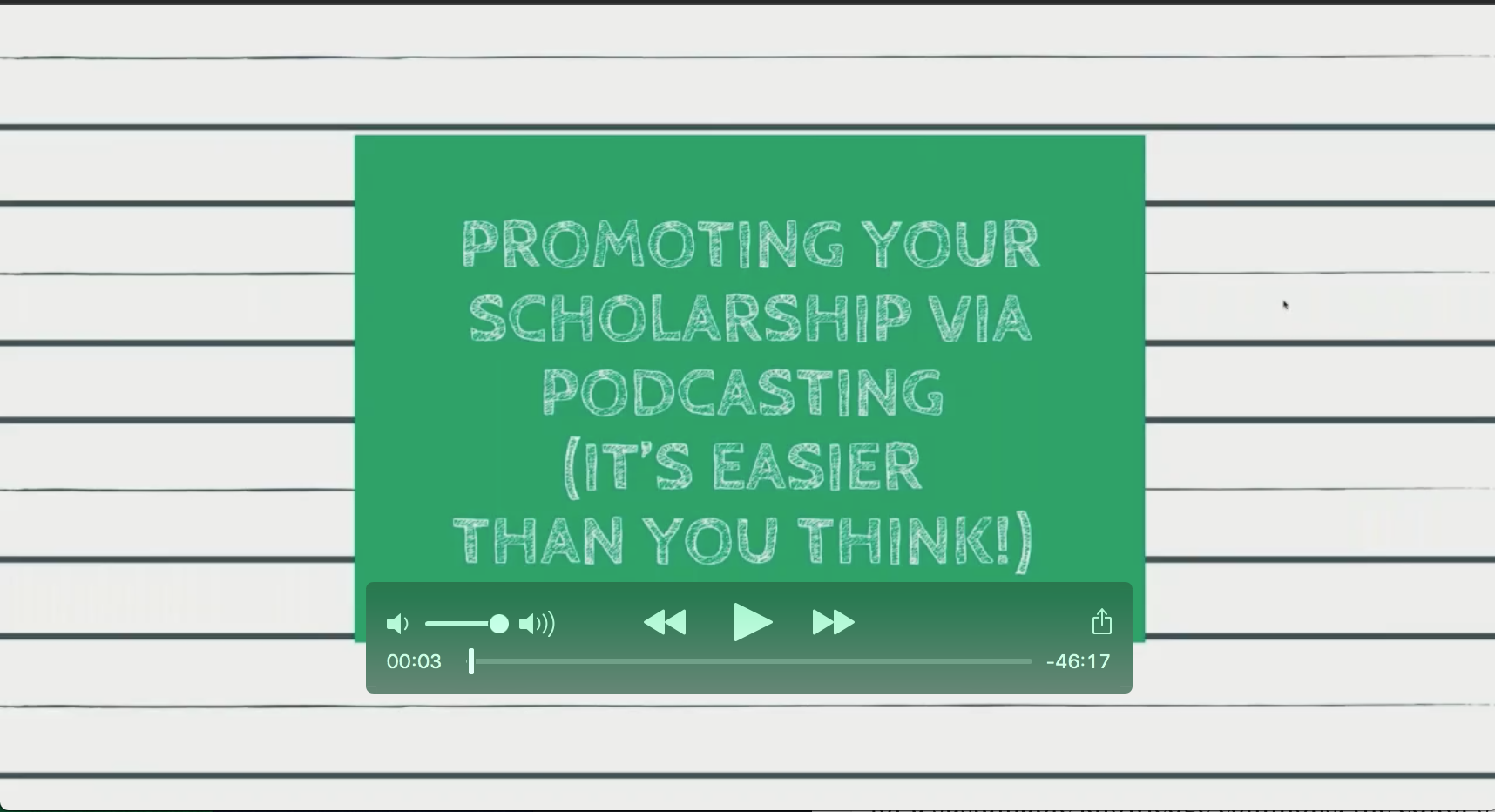 Podcasting is becoming an increasingly popular method of sharing content, but many authors don't know how to get started. In this two-part webinar series facilitated by book author and podcaster Katie Linder, you'll learn about the tools you need to launch a podcast as well as tips and strategies for how to promote your work through this creative medium. In the first webinar, Katie shares her strategies for promoting scholarship through podcasting and covers topics such as choosing a show topic, creating regular content, building an audience, connecting with the podcaster community, and attracting sponsorship. In the second webinar, Katie focuses on the logistics of launching a podcast including recording equipment, editing software, audio hosting, website design, and social media management. She also shares tips and strategies for time management when recording regular podcast episodes. Watch
---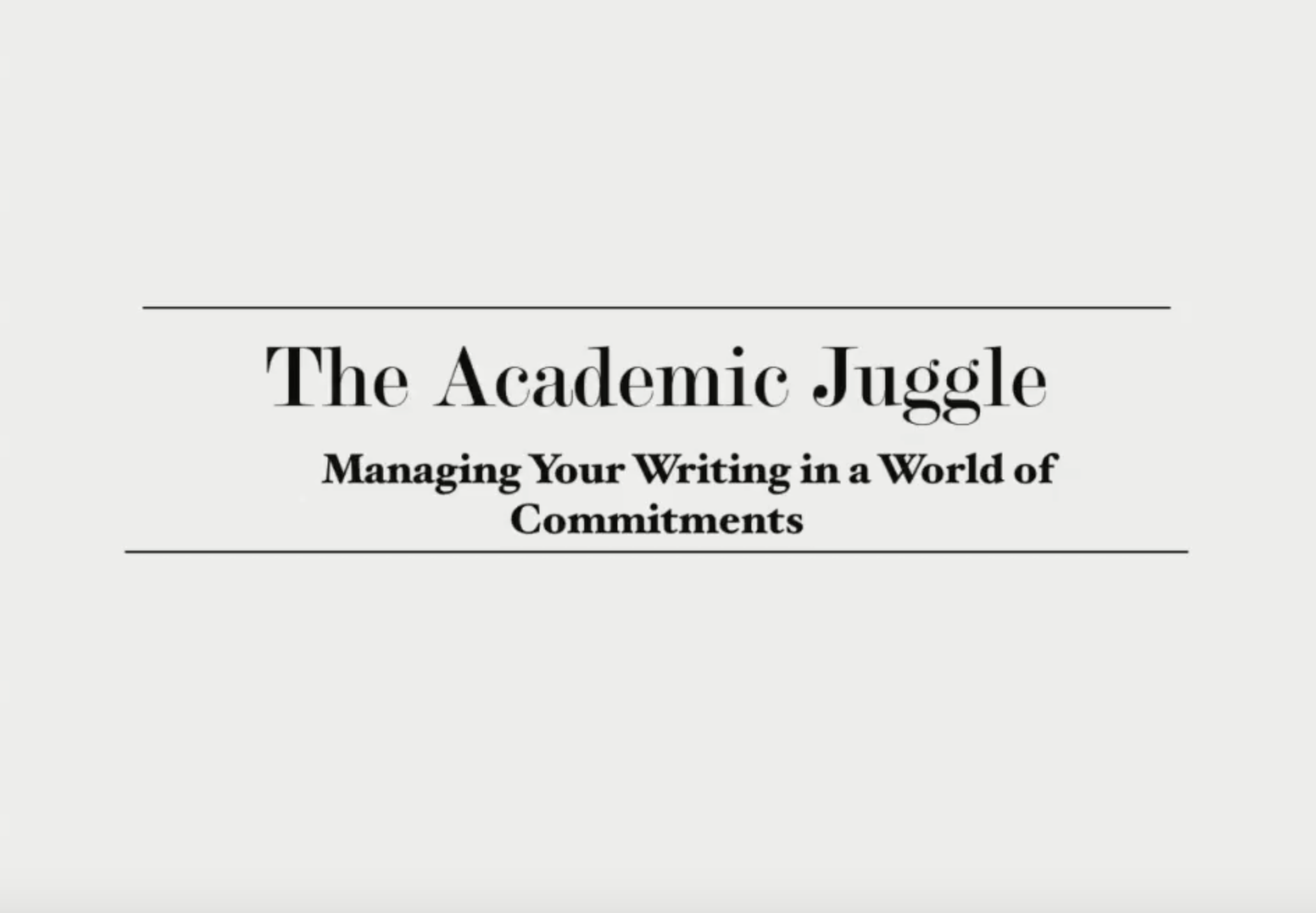 Do you ever feel like you're working on a million tasks at once, but not making progress on any of them? As an academic, it's likely that you are juggling multiple commitments and projects. Even the most determined of us can find ourselves overwhelmed at the scope of our responsibilities. If you find yourself struggling to keep track of your writing amidst all your other professional obligations, then this webinar is for you. Dr. Jane Jones, academic editor and productivity coach at Up In Consulting shares tips for making (and sticking to) a writing schedule, working regularly (instead of binge writing) so your projects stay fresh in your mind, and managing multiple deadlines. You will learn strategies you can employ immediately to make sure that your projects stay on the front burner no matter how busy you are. We'll also discuss how to combat procrastination, feeling overwhelm, and distraction. You'll leave the webinar with a plan for maintaining steady progress on your work. Watch
---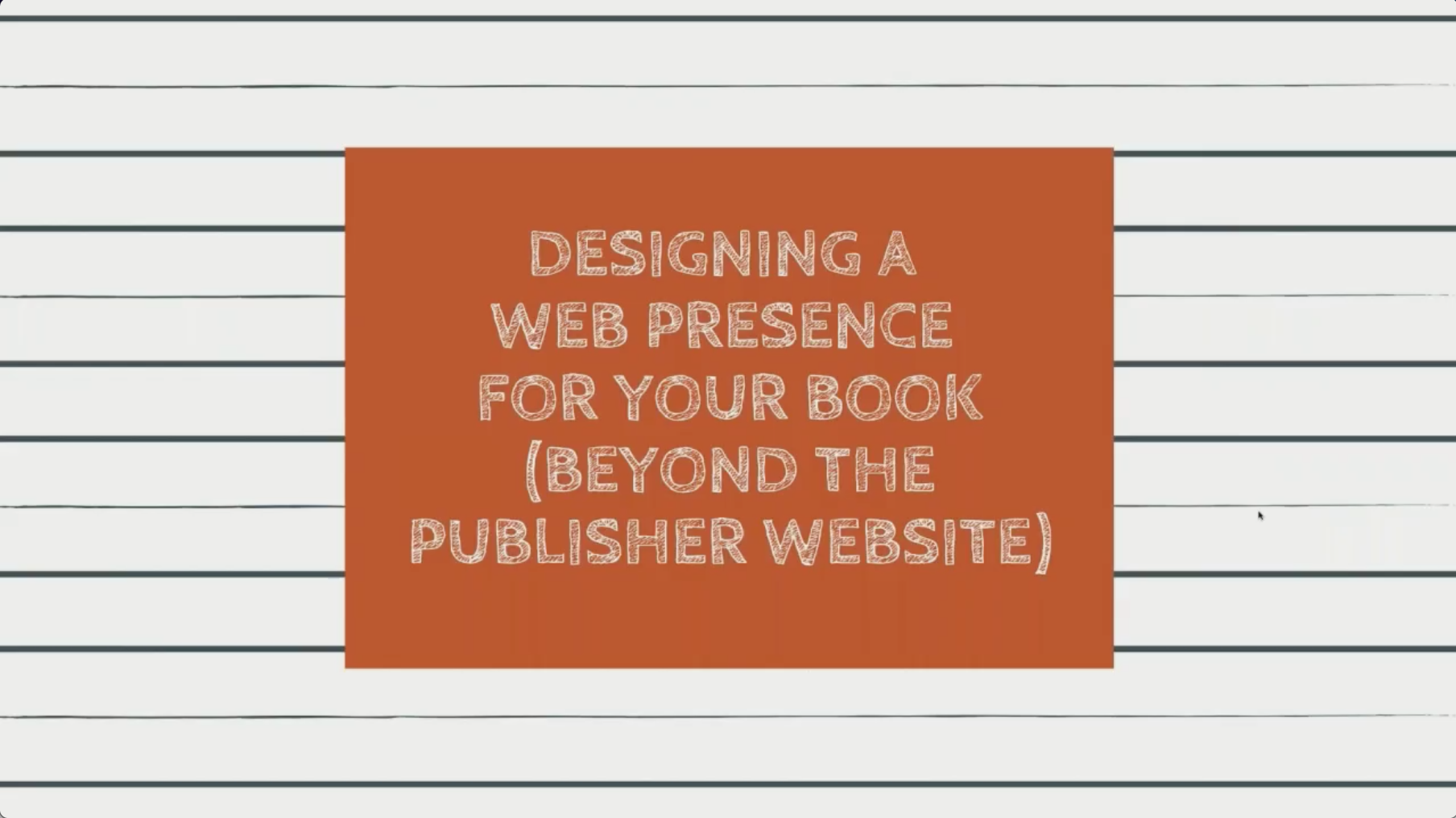 Your book's website is the only tool that works around the clock to promote your book, but sometimes the web presence provided by a publisher is… underwhelming. In this two-part webinar series facilitated by book author Katie Linder, you'll learn how to create a web presence for your book that highlights its key features, bonus materials, purchasing options, and more. The first webinar focuses on the content and strategy of book websites, and the second webinar focuses on the back-end logistics of creating and designing a website. Watch
---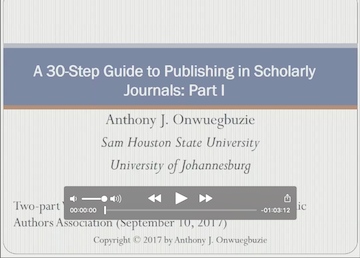 The overall goal of this two-part webinar is to provide a meta-framework for publishing that contains steps that are continuous, iterative, interactive, holistic, dynamic, and synergistic. Specifically, in the first webinar, presenter Anthony J. Onwuegbuzie will summarize 30 steps to publishing. In the second webinar, he will outline strategies for helping authors secure impactful publications—which represent publications that advance the field. Both these webinar sessions are applicable for all emergent scholars—including doctoral students—who would like to learn how to secure quality publications. Also, these sessions are useful for beginning faculty members and experienced faculty members alike. Watch