Educational Webinars
TAA webinars are one-hour live, interactive sessions that connect you to experts discussing a variety of topics designed especially for textbook and academic authors. Members can also access 250+ presentations on demand.
How to register for an upcoming webinar:
Members: You can participate in as many sessions as you'd like for free. To sign up, click the Register button below. Read Frequently Asked Questions About TAA Webinars
Non-Members: Join TAA today and receive access to all of TAA's live webinars and 250+ presentations on demand for one full year.  
---
2023 Webinar Series
When: Wednesday, February 22, 11 a.m.-12 p.m. ET

Presenters: Eirik Wahlstrøm, Co-founder and CMO, Ludenso; Rob Heathcote, PG Online Publishers; and Biology Teacher Sarah Dudley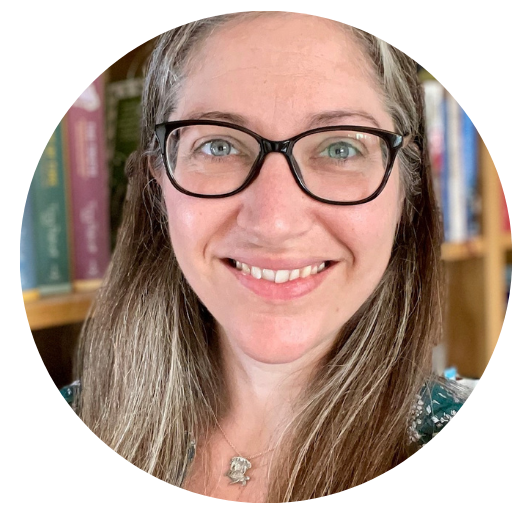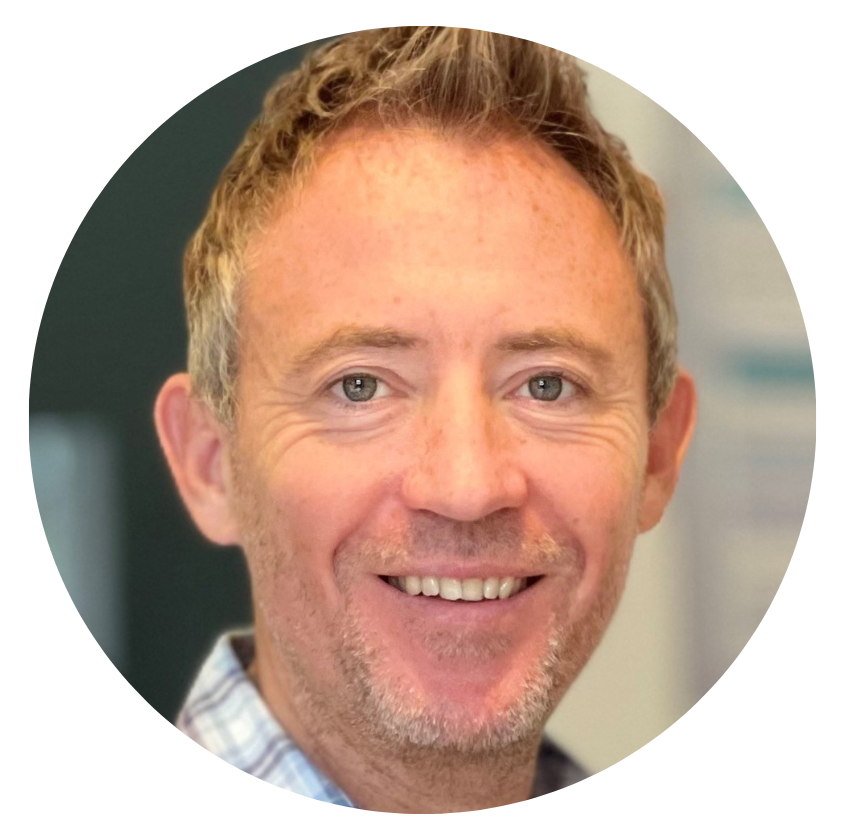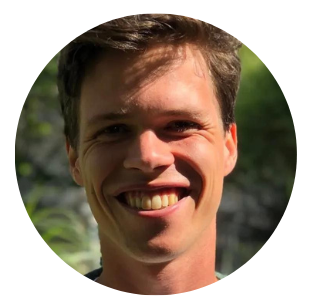 Augmented reality (AR) in education provides a number of ways to help students learn by making abstract concepts easier to understand and remember. Today, an increasing number of publishing houses are starting to bring their books to life with AR - but how do you as an author utilize the full potential of this immersive learning experience in a simple, pedagogically valuable, and affordable way?
Join Eirik Wahlstrøm from Ludenso, Rob Heathcote from PG Online Publishers, and Biology Teacher Sarah Dudley, as they discuss the potential role of AR in the authoring process of science, anatomy, history, and language learning titles. They'll discuss best practices for creating AR books, practical advice, and tools, as well as share feedback from students using AR to learn. 
---
When: Wednesday, March 8, 2-3 p.m. ET

Presenter: John Bond, Publishing Consultant, Riverwinds Consulting, author of The Little Guide to Getting Your Journal Article Published: Simple Steps to Success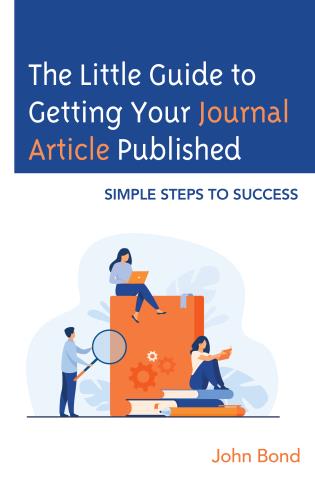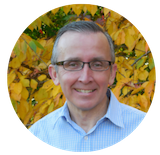 Getting your research and academic work published in a peer review journal is essential to your career. The process seems difficult and mysterious, but it doesn't need to be that way. Publishing consultant John Bond will present practical steps for any aspiring writer and researcher to follow to go from idea and raw data to submitting a top quality manuscript for possible publication. Topics include: "Developing a plan and Timeline," "Determining a Target List of Potential Journals," "Writing and Editing Your Work," and "Understanding Journal Review the Decision Process." You'll also learn the 13 most Frequently Asked Questions.
---
When: Thursday, March 16, 2-3 p.m. ET

Presenter: Robert M. Pesce, Partner, Marcum LLP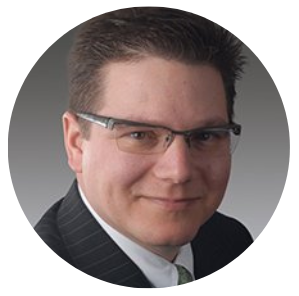 While it is understandable that most writers would prefer to concentrate their time on their writing, writing is a business and you need to make sure you're taking care of all of the tax deductions that you should be.

In this one-hour webinar, Robert M. Pesce, a partner with Marcum LLP, will share the basic tax information you should know as an author, including:
What type of entity should you be?
Are you keeping good records on your business deductions?
Income from Royalties and other sources
Qualified Business Income Deduction
Tax deductions
Home Office Deduction
Self Employment Tax ("SE Tax")
Pension Plans, SEPs, IRAs
Foreign Tax Credit 
---
2022 Webinars - Watch On Demand

---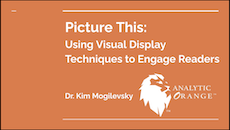 Presenter: Dr. Kim Mogilevsky, founding member and CEO, Analytic Orange
The old English idiom 'A picture is worth a thousand words' is something that many people can agree with. However, data-journalist and information designer David McCandless argued that while a picture has the potential to tell a story, a good "picture" has four elements: information, function, visual form, and a story. If one or more of those elements are missing, the visualization is not as helpful or interesting. In this one hour webinar by Kim Mogilevsky, founding member and CEO of Analytic Orange, academic authors can gain insight into how visual-display techniques impact a reader's perception and cognition of information and explore several ways to create and display data in exciting, interesting, and engaging formats. Watch

---
Presenter: Jamie Pope, Co-author of Nutrition for a Changing World (2e), the recipient of a 2020 TAA Textbook Excellence Award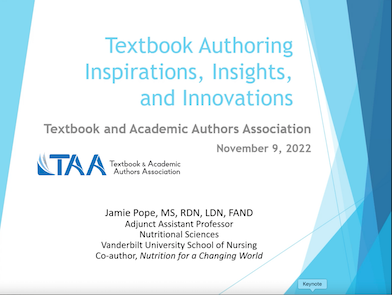 In this one-hour webinar, award-winning nutrition textbook author Jamie Pope shares her journey to published textbook author and beyond and insights into the textbook writing process, including:
How writing a textbook differs from writing trade book

Why you might want to consider writing a textbook

What background and experience you need to get the attention of a publisher

How to decide whether to write an introductory or upper-level textbook 

How to negotiate an author-friendly contract

How to decide between writing as a solo author or bringing in a coauthor

How to be innovative so that you stand out in the market

Why it's important to get involved in promotion and marketing
---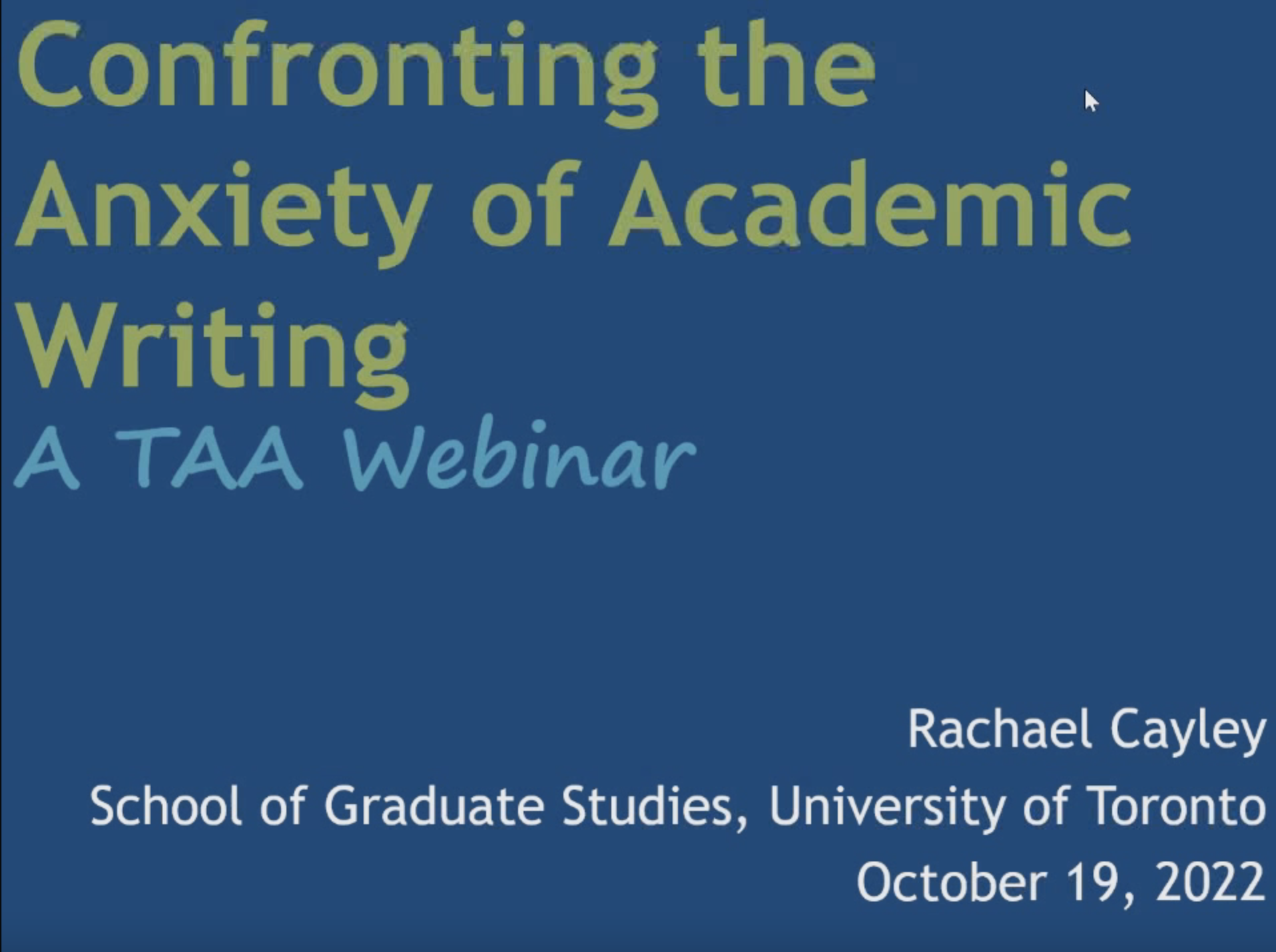 Presenter: Rachael Cayley, Associate Professor (teaching stream), Graduate Centre for Academic Communication, School of Graduate Studies, University of Toronto
Becoming an effective academic writer is one of the key challenges facing doctoral students and early career researchers. Despite the centrality of writing, few writers feel comfortable with the process or confident about their product. After examining some of the reasons for this anxiety, we'll ask if we can lessen the psychic toll by acknowledging the profound intellectual challenges and tackling the persistent practical obstacles. Watch
---
Presenter: Mary Beth Averill, academic writing coach, editor, and author of The Confident Academic: Overcoming the small fish, big pond experience… and other difficult matters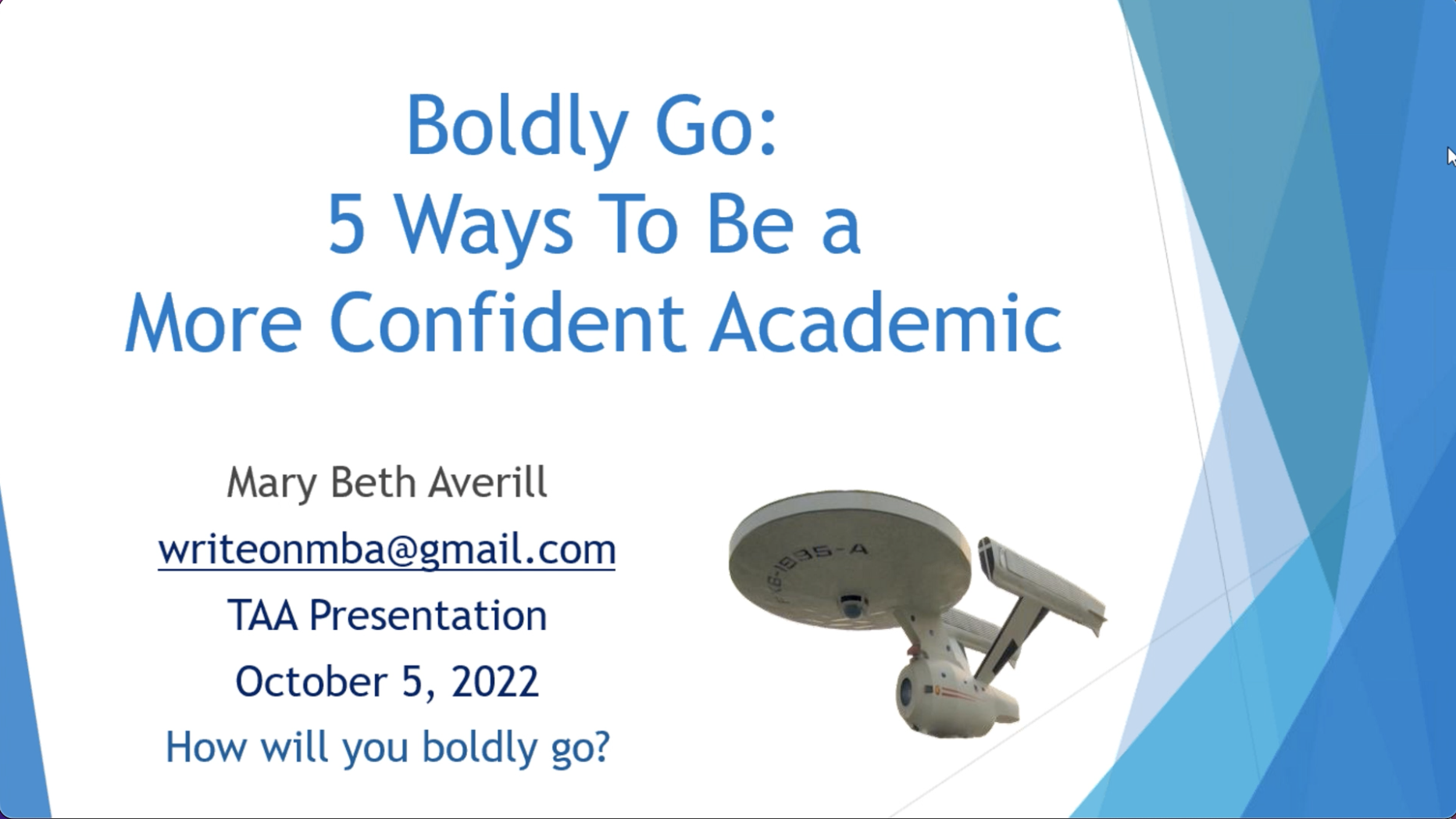 Many academics lack confidence in some aspect of their professional lives. Some are open about this; for others, it's a well-kept secret. In this one-hour webinar by Academic Writing Coach, Editor and Author Mary Beth Averill, she briefly surveys some of the reasons academics lack confidence and shares 5 ways you can increase your confidence as an academic. Watch


---
Presenters: Nigel A. Caplan, PhD, Associate Professor and Manager, Graduate Programs and Online Learning, University of Delaware English Language Institute; and Ann M. Johns, PhD, Professor Emerita, Linguistics and Writing Studies, San Diego State University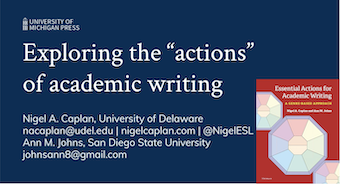 Nigel Caplan and Ann Johns, authors of Essential Actions for Academic Writing (University of Michigan Press), introduce a genre-based approach to writing and writing instruction. By understanding the components of genre, writers can tackle new and challenging tasks, an approach which also works well for teaching undergraduate and graduate students. The presenters demonstrated how to analyze the genre of the research article and identify the "actions" that writers take in each section (introduction, methods, results, and discussion). In order to effectively pursue these actions, writers need to understand both the rhetorical moves that are expected, conventional, or available and the language typical of each stage. Get resources and tips for successful academic writing in any genre and any discipline. Watch
---
Presenter: Michelle Boyd, PhD, Writer, Scholar, Founder, InkWell Academic Writing Retreats

Are you tired of feeling anxious, overwhelmed, or unconfident as a writer? Do you long to recover your love of inquiry and cultivate a joyful relationship with your writing? 
 
In this one hour webinar, Michelle Boyd of InkWell Academic Writing Retreats explains why writing is so emotionally taxing and how scholars can use social writing to overcome their writing fears. By the end of the session, you will better understand your own barriers and have a step-by-step plan for implementing your personalized social writing strategy. Watch

---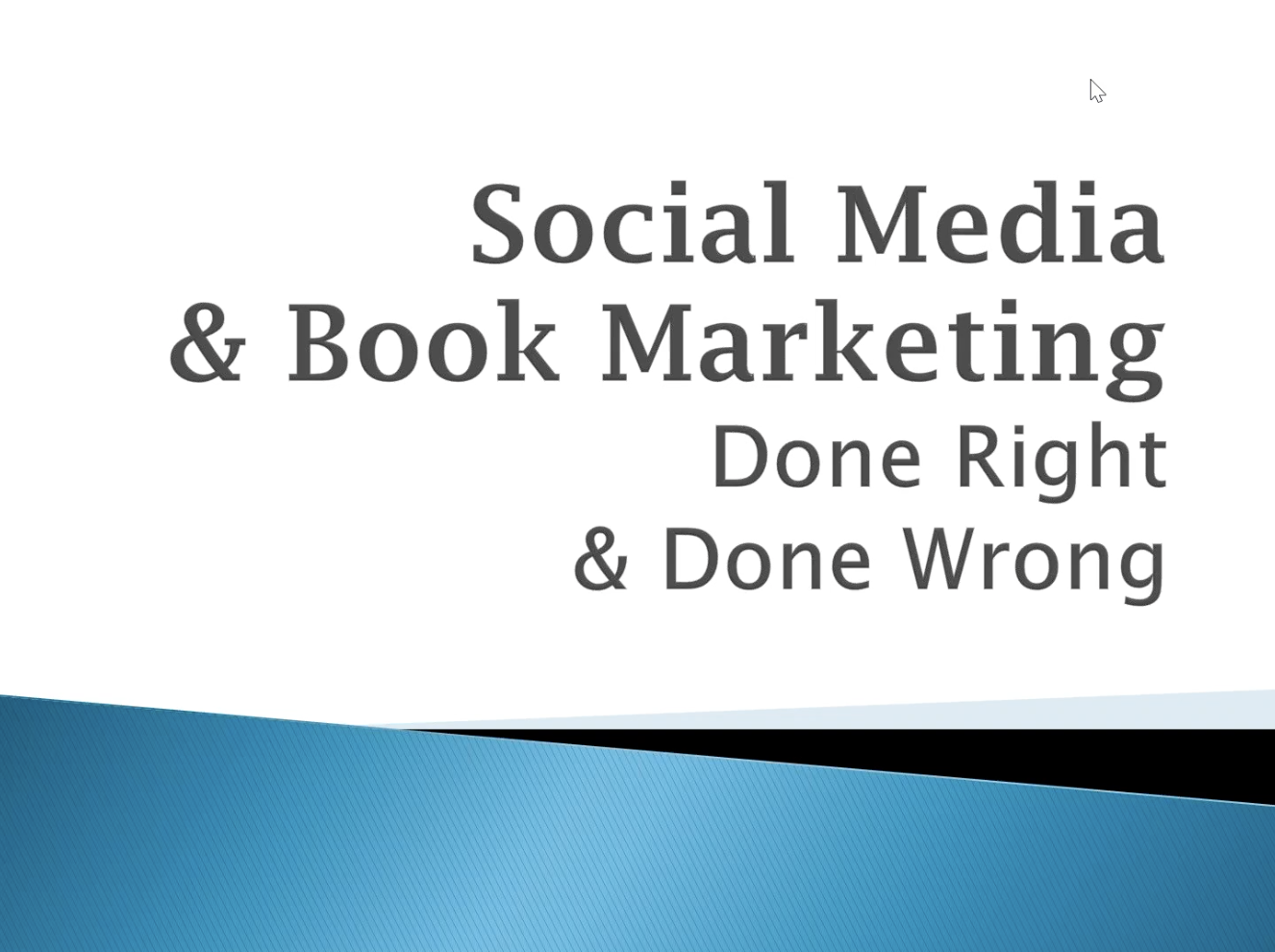 Presenter: John Bond, Publishing Consultant, Riverwinds Consulting
Publishers want authors to participate in the marketing and promotion of their new book. But many times authors are novices in publicizing their work. Publishing Consultant John Bond examines author marketing and social media efforts done right and done wrong. He also looks at best practices for promoting your book, as well as explaining why some efforts are time consuming and produce little results. Real life examples will illustrate how authors can smartly and efficiently work with the publisher to market their work; social media included. Watch

---
Presenters: Eirik Wahlstrøm, CEO and co-founder; Ingrid Skrede, CMO, Ludenso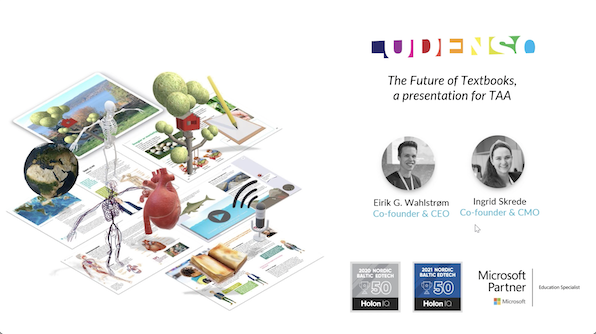 U.S. textbook publishers have been focusing on eTextbooks and all-inclusive access models in recent years, but how will that affect the future of print textbooks? Studies by Fredskild and Fredriksen (2020), show that students still preferred print textbooks over eTextbooks by 74%. Will this change in the rapidly evolving technological landscape, and how can print books still play a role in education in the future? Award-winning Norwegian EdTech Company Ludenso has partnered with one of Norway's largest publishers, Aschehoug, to make their traditional textbooks come to life through Augmented Reality (AR), coupling it with relevant digital resources.
Eirik Wahlstrøm and Ingrid Skrede from Ludenso share what AR is and how it can be used in the existing and future print textbooks to better illustrate complex concepts and spark curiosity. Get a live demo of the technology, insights into the research findings from the initial tests of using AR in classrooms in the Nordics, as well as a step-wise guide into how you as an author easily can bring your books to life. Watch
---
Presenter: Lisa Fedorak, Owner and Indexer, Fedorak Indexing Services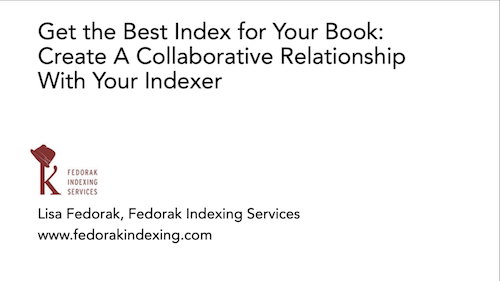 You've been working long and hard on your book and now you need to get an index for your book. Should you index it yourself, let your publisher take care of it, or hire someone yourself? And if it's the latter, how do you go about getting a great index for your book when you've never gone through this process before and don't know anything about it? This one-hour webinar presented by indexer Lisa Fedorak guides you through a collaborative relationship between author and indexer and give you information that can help you get the best index for your book. It covers when to start looking for an indexer, how to find and evaluate an indexer, things to discuss with your indexer at the start of the indexing process, what to expect during the process and dealing with revisions to the index. Watch
---
Presenter: Sean Wakely, Vice President of Product and Editorial, FlatWorld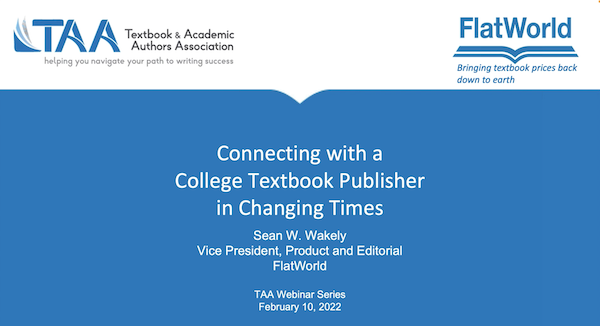 College textbook publishing has changed in many significant ways over the past twenty years. While the industry is still dominated by a small number of large publishers, their product and business models have evolved greatly. Pressure to create a variety of low-priced product options and resulting decreases in growth and profit have caused many publishers to pull back on the acquisition of new products. Consequently, acquisitions editors have often begun to focus on managing existing titles rather than on acquiring new products. If you are flexible, persistent, and creative, you can still find opportunities to write or contribute to a college-level textbook. Sean describes the current college textbook publishing landscape and provides you with actionable ideas about how to approach and form a relationship with the editorial staff who are responsible for bringing new writing talent into a publisher. Watch