Webinar Series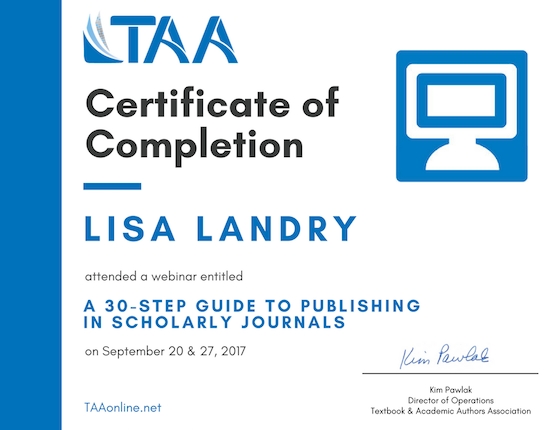 TAA webinars are one-hour live, interactive sessions that connect you to experts discussing a variety of topics designed especially for textbook and academic authors. Members can also access 250+ presentations on demand.
How to register for an upcoming webinar:
Members: You can participate in as many sessions as you'd like for free. To sign up, click the Register button below. Read Frequently Asked Questions About TAA Webinars
Non-Members: Join TAA today and receive access to all of TAA's live webinars and 250+ presentations on demand for one full year.

---
2020 Summer Webinar Series
Date & Time: Thursday, July 16, 2:00 - 3:30 p.m. ET

Presenters: Danielle S. Apfelbaum, Senior Assistant Librarian, Farmingdale State College; Derek Stadler, Assistant Professor at CUNY's LaGuardia Community College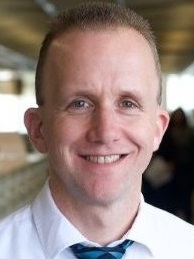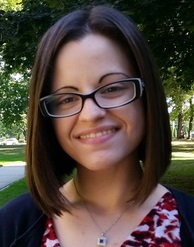 Although open access publishing has been around for years, misconceptions about what "open" is and what it means for authors' works continue to persist. This session aims to demystify this multifaceted concept. By the end of this session, attendees will be able to describe and distinguish between common varieties of open access (green, gold, and platinum), understand how specific varieties of open access impact the dissemination of their work, and conceptualize the relationships between open access and peer review, copyright, and open licensing.

Topic Extension: Join Danielle, Derek, and TAA Executive Director Michael Spinella after the Q&A for a deeper dive into the issue. We want to hear authors' views of the open access environment, and what your experiences have been as you consider where to publish among an increasingly complex set of options.
---
Date & Time: Thursday, July 23, 2:00 - 3:30 p.m. ET

Presenter: Juli Saitz, Senior Managing Director, Ankura Consulting Group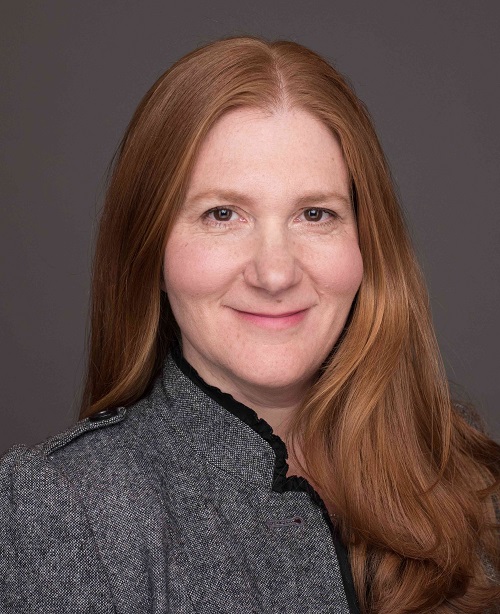 The goal of this session is to help authors understand what information is provided by their publishers and help identify gaps in that information. This discussion will help authors be better informed so they know how to ask publishers more informed questions about adoptions, sales and royalties. The presenter will encourage Q&A and discussion.

Topic Extension: TAA President, Laura Frost, will facilitate a discussion to bring out further questions relevant to Juli's presentation and encourage attendees to share their own experiences. We encourage you to comment on how new pricing models are affecting your royalties, and how you think higher education – and educational resources – may evolve in the post-COVID environment.
---
Date & Time: Thursday, July 30, 2:00 - 3:00 p.m. ET

Presenter: Christopher Kenneally, Director of Business Development, Copyright Clearance Center; Michael Cairns, Independent Publishing Industry Consultant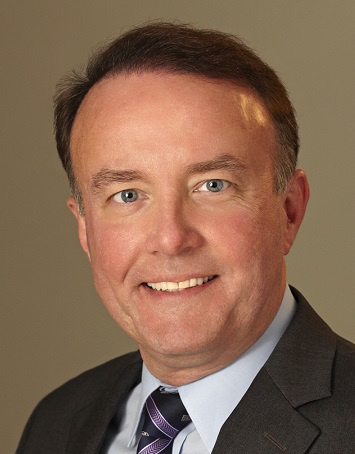 While it has long been prophesied that the print textbook would disappear, it has actually taken quite a bit longer than people anticipated. This presentation will review the latest developments in the creation, sourcing, and delivery of digital textbooks. In addition, it will examine the looming fight for control of usage data. Administrators, instructors, and students increasingly demand all-inclusive and unlimited access to online educational materials (think, Netflix for textbooks). In July 2019, Pearson announced it would end the longstanding practice among textbook publishers of revising all active titles every three years according to a printing schedule. Instead, the British-based education publisher will employ a digital-first discipline for its publishing program. As textbooks give way to courseware, textbook authors will be looking for an education in 21st century business models.

Topic Extension: TAA Vice President/President-Elect, Kevin Patton, will facilitate a 'Topic Extension' discussion to bring out further questions relevant to Chris's presentation and encourage attendees to share their own experiences. Add your own experience and opinions to help us all envision how educational resource development will evolve, and how best to use digital tools and resources to enhance pedagogy.
---
Date & Time: Tuesday, August 4, 2-3 p.m. ET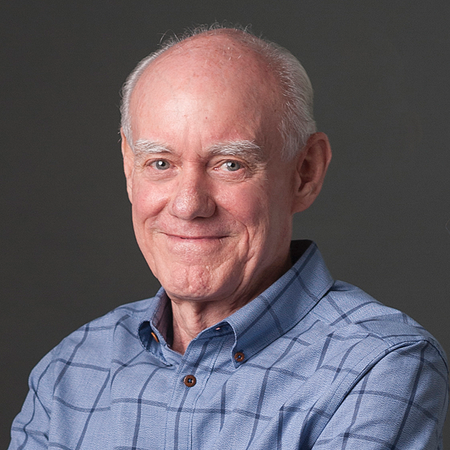 Presenter: Pat McKeague, Mathematics Textbook Author, Owner, XYZ Textbooks

Whether you use your own textbook in your class or you are using an adopted textbook, this webinar by Pat McKeague will show you how to use any textbook as the foundation for an online course. McKeague will share a step-by-step method for using a textbook to set up an online course using the tools in your LMS, an LTI connection, and video, to create a course that is an exciting, worthwhile experience for your students.



---
Summer 2020 Webinar Series - Watch On Demand
Presenter: Kevin Patton, Professor Emeritus, St. Charles Community College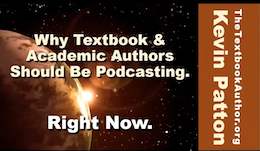 It's the dawning of the age of podcasting. Sure, streaming and downloadable audio programs available from an internet feed have been around for a while. But all signs show that podcasts are poised to explode in the number and variety of people reached. Especially in the coming post-pandemic era. The sooner we start podcasting, the better we can establish our show before the big rush, work out the kinks, and build a following. And the sooner we'll be a welcome voice in the ears of colleagues in our field and potential consumers of our academic works as they commute, walk their pets, or lounge on the patio after a hard day of teaching. Join Kevin as he relates his podcasting experience, outlines many different benefits of podcasting, and gives you loads of practical tips for starting and running your own podcast. Right now. Watch
---
Presenter: John Bond, President, Riverwinds Consulting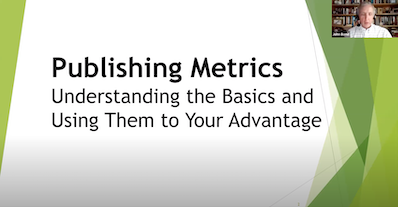 Metrics has become a trendy word that is often glazed over or misunderstood. Journal and Book Publishing is no exception. Impact Factor, Altmetrics, h-index, Eigenfactor score, article views/downloads, copies sold, citations, and others need not be a foreign language. Publishing Consultant John Bond gives a simple, approachable explanation of the common basic metrics and then moves onto how to use them to your advantage. Mastering these metrics in a simple, defined way can help you target the best journal to submit your work to. They can help you create a more attractive book proposal and find the best publisher for your new textbook idea. You'll receive a descriptive handout with examples so you can choose a couple and use these powerful tools to help with your publishing goals. Watch
---
Presenter: Meggin McIntosh, Professor Emerita, University of Nevada, Reno, Emphasis on Excellence, Inc.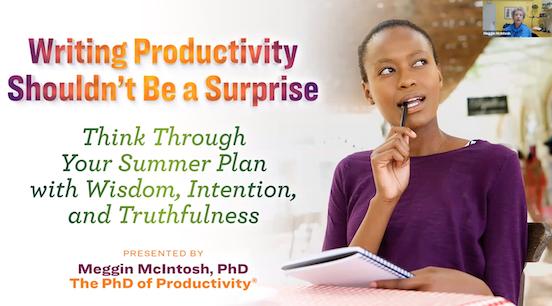 How many summers have you had big plans for getting SO MUCH WRITING DONE? Probably since you were in graduate school. How many Septembers have arrived with you completing less than you hoped? Probably the same number. If you are tired of a cycle that ultimately ends in disappointment and self-recrimination, then this session is for you! Learn how to think through your summer -- all aspects of it -- so you can plot out your potential for prodigiousness with a plan that actually works. You'll receive a template that you can use for this summer, as well as other seasons when academics need a wise, intentional, and truthful plan for their writing (December holidays, sabbatical, research leave, etc.).

If you want to keep your "wits" about you this summer, i.e., your wisdom, intention, and truthfulness, attend this session to learn how to plan thoughtfully and with integrity. Watch
---
2020 Fall Webinar Series

Juggling Multiple Writing Projects…and Completing ALL of Them
Date & Time: Thursday, October 8, 3-3-30 p.m. ET
Registration coming soon

Presenter: Christine Tulley, Professor of English and Founder and Director of the Master of Arts in Rhetoric and Writing, The University of Findlay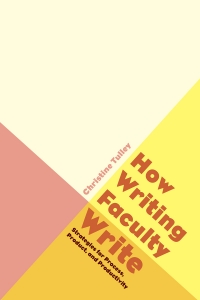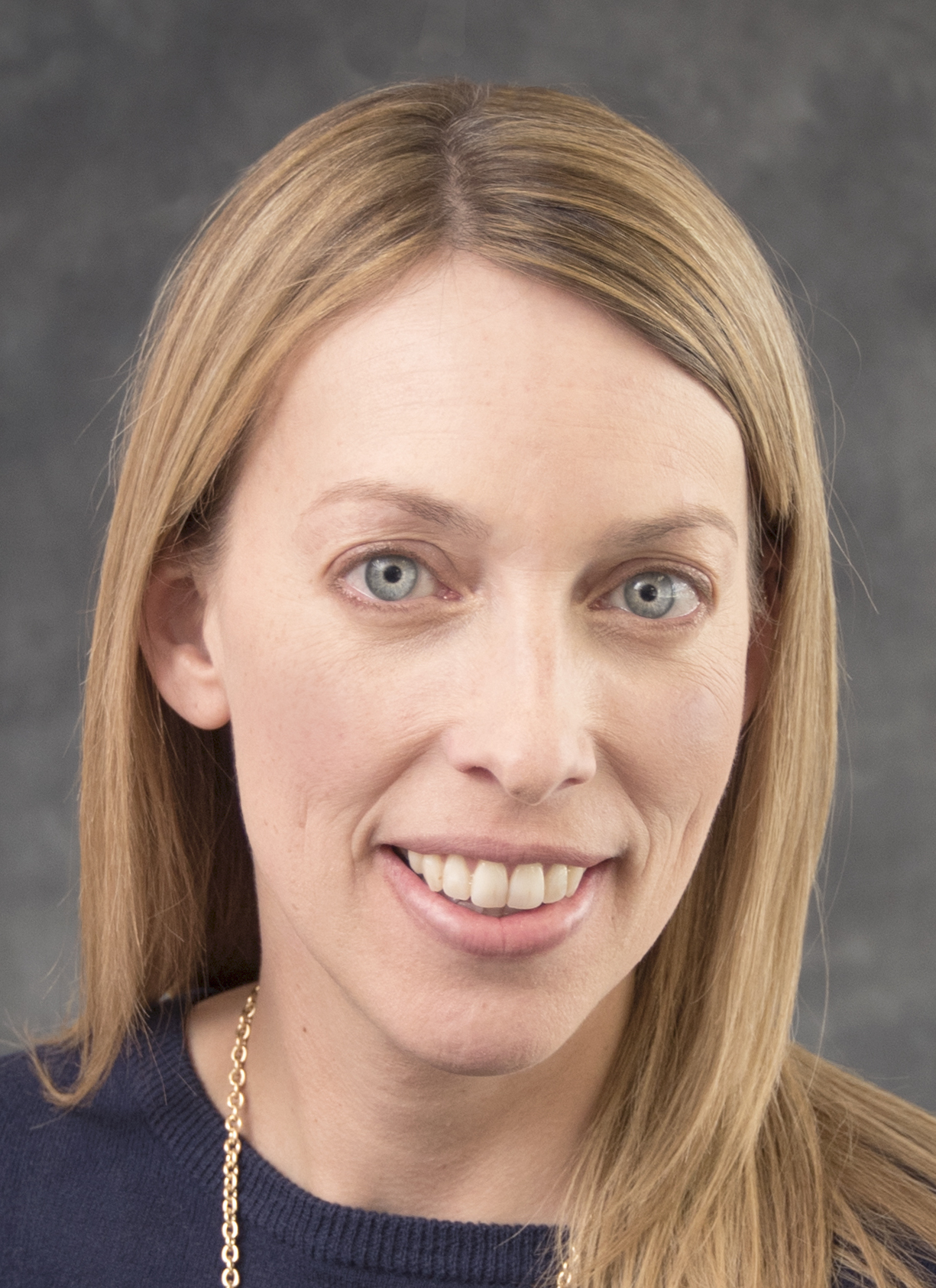 Because of the time it takes to get an article or a book published, productive academics typically work on more than one writing project at a time. The challenge many faculty face is how to keep track of all of the pieces of each writing project and make sure each is completed to a final submission stage. In this 30-minute webinar (short but packed with powerful advice to provide you with more time for writing!), Christine Tulley, author of How Writing Faculty Write and career advice columnist for Inside Higher Education, will share how to develop and use a multiple writing project tracking system that logs all stages of all of the projects and schedules writing time for each to aid in multiple writing project management. Learn more
---
Writing a Dissertation and Beyond: Tips & Tools for Launching and Maintaining Your Academic Writing Productivity
Date: TBD
Registration coming soon

Presenters: Danielle Feeney, Assistant Professor of Instruction in Special Education in the Patton College of Education, Ohio University; and Margarita Huerta, Associate Professor, Department of Early Childhood, Multilingual, and Special Education in the College of Education, University of Nevada, Las Vegas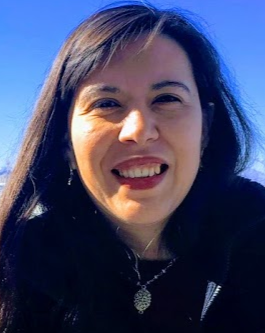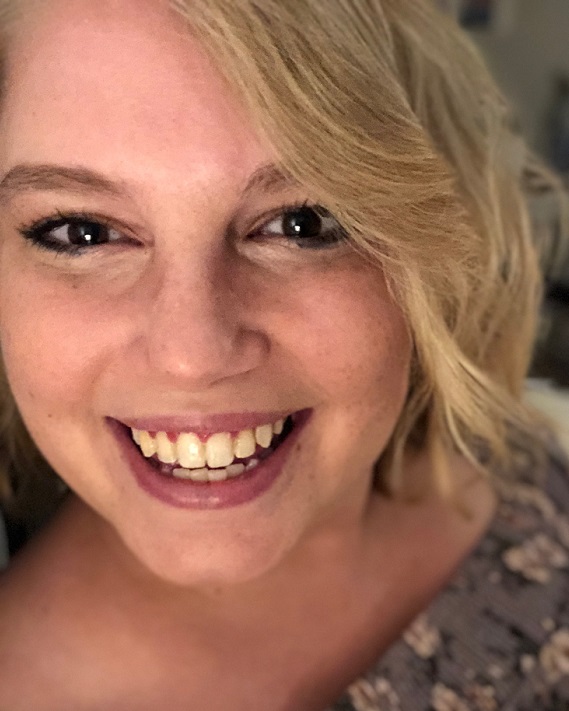 Writing productivity is important for academics at all levels. For graduate students, in particular, writing is essential for completing a dissertation. Unfortunately, approximately 50% of doctoral students do not complete their degrees, often dropping out during the dissertation writing stage. How can graduate students launch a healthy writing habit in order to complete their dissertations and maintain academic writing productivity as faculty?

In this one-hour webinar, presenters Danielle Feeney and Margarita Huerta will discuss research-based, practical tools and tips that have helped them successfully complete dissertations and launch productive academic careers. They will also discuss the versatility of transforming and personalizing these tools to help manage other aspects of academic life and work. Learn more

---
2020 Spring Webinars - Watch On Demand
Presenter: Danielle S. Apfelbaum, Senior Assistant Librarian, Farmingdale State College, and Derek Stadler, Assistant Professor, LaGuardia Community College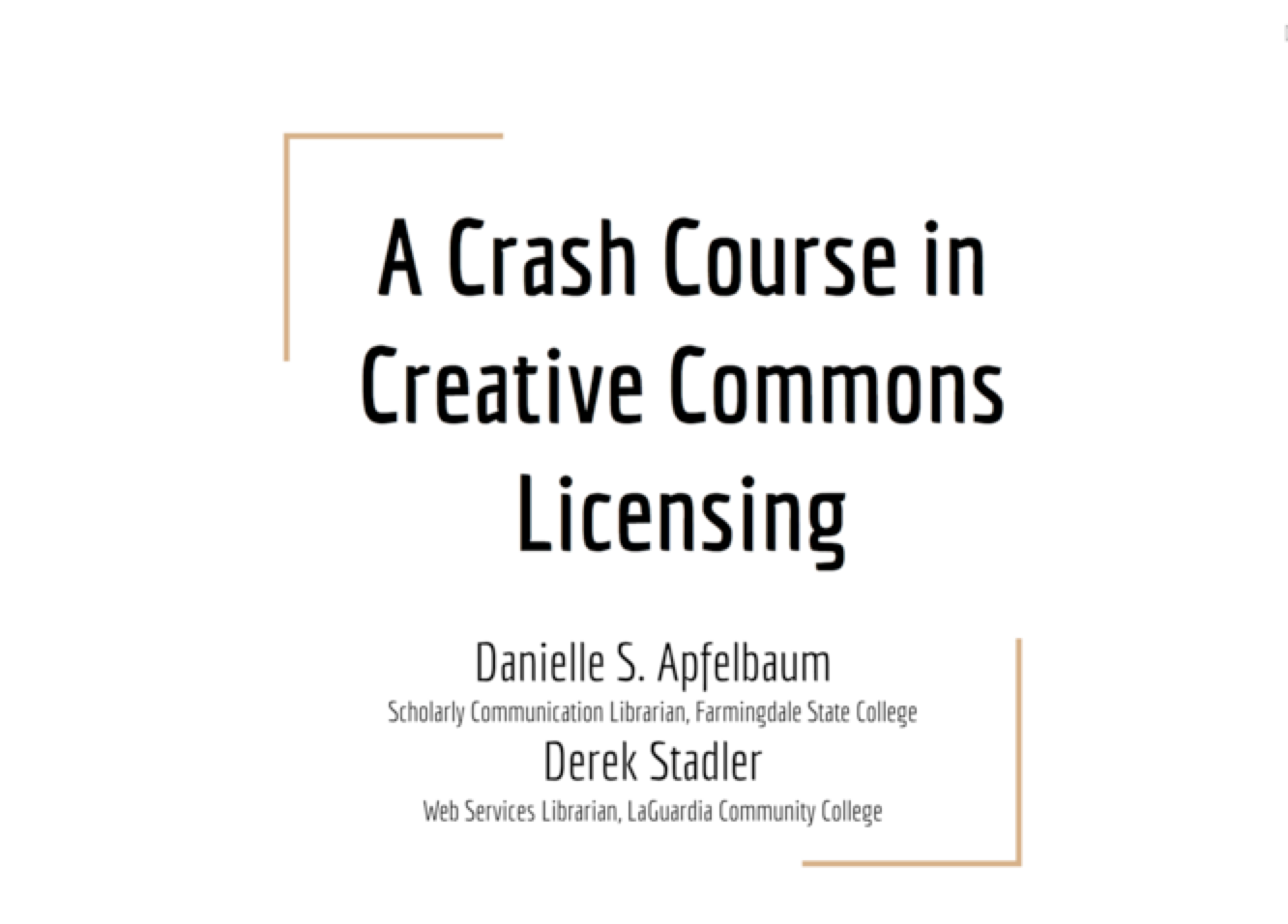 Did you know that over 1 billion works -- including scholarly articles and a growing number of academic textbooks -- have been licensed with a Creative Commons (CC) license?  Though widely adopted, these continually-updated, legally-enforceable tools remain a mystery to academic writers. Many authors are unaware of the permissions afforded to them through the CC licenses, and many are unaware of permissions afforded to users when a specific CC license is applied to their work by an open-access publisher. By the end of this session, attendees will be able to understand how copyright and the CC licenses work in concert to protect author rights while communicating additional permissions to users, identify and interpret each of the six CC licenses, determine how CC-licensed materials may or may not be used without permission in traditional and open publications, and select a license should attendees wish to openly license their work. Watch
---
Presenter: Tara Gray, author of Publish & Flourish: Become a Prolific Scholar


Organization is the skeleton of a manuscript, its very structure. Get it right and the manuscript works. Get it wrong and it doesn't. In this one-hour webinar, presented by Tara Gray, author of Publish & Flourish: Become a Prolific Scholar, you will learn how to organize paragraphs around key or topic sentences and how to organize manuscripts around an "after-the-fact" or "reverse" outline. You will also learn how to solicit and use informal feedback effectively by asking just the right readers for feedback and by asking specific questions, such as, "What one place in the manuscript is least clear? Least organized? Least persuasive? Watch

---
Presenter: Tara Gray, author of Publish & Flourish: Become a Prolific Scholar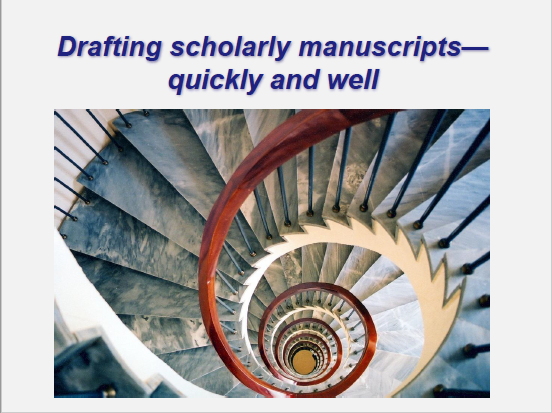 Writing daily in short bursts of time (at least 15-30 minutes) helps get ideas on paper. A hundred scholars were studied who succeeded in writing 30 minutes a day, four days a week. They tripled their productivity from finishing two manuscripts per year to nearly six. But how to get started and stick with it? This webinar shows you how.

You can also greatly enhance your productivity by free writing or writing rapidly without self-censorship and without revising as you write. Free writing is casual, conversational, spontaneous, disorganized and clear only to you (if that). It is also fun to write! Nonetheless, important ideas emerge that can be easily shaped into a full paper. In this one-hour webinar, presented by Tara Gray, author of Publish & Flourish: Become a Prolific Scholar, you will learn how to use these two writing strategies to increase your writing productivity. Watch
---
Presenter: Micki M. Caskey, Professor, Portland State University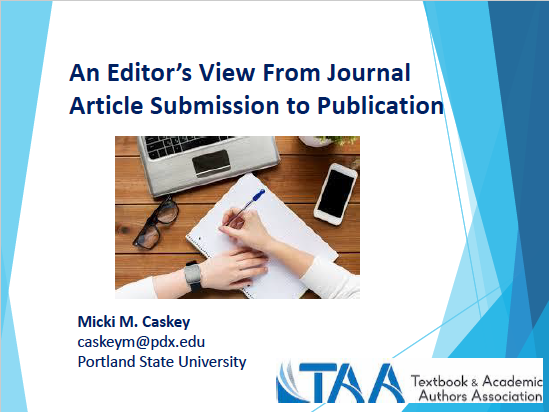 Publishing peer-reviewed journal articles is often considered the gold standard in academia. Yet, what really happens when you submit your article to an academic journal? In this session, Micki Caskey, Former Editor of Research in Middle Level Education Online, an international peer-reviewed research journal, demystifies the journey your article takes during the publication process--from the moment you click on "submit" to the journal's publication decision. What will improve the likelihood of an "accept" decision? What can you do to avoid the "reject" decision? How do authors celebrate a "revise and resubmit" decision? Micki shares what journal editors want authors to know and do before submitting a journal article that will lead to a successful publication. Watch
---
Presenter: Caroline Eisner, Certified Professional Coach, Eisner Consulting LLC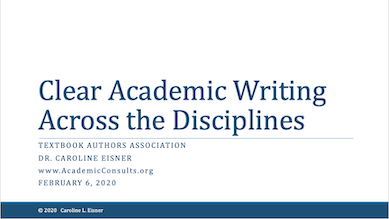 We know that for academics and researchers, writing well means being able to write academically in the discursive styles of a specific discipline. Furthermore, when Writing in the Discipline programs are firmly in place, faculty across the disciplines work with students in their courses through assignments and assessments, in-class instruction, and course readings to understand and articulate the disciplinary discourse conventions of that discipline. In this one-hour webinar, Eisner discusses the components of clear academic writing and how these components apply to the discourse conventions across the disciplines. She also reviews what clear academic writing is across disciplines and how to think about, practice, and teach the discourse conventions of specific disciplines. Watch