Virtual Academic Writing Workshops 
Two-Hour Workshop by Tara Gray, Associate Provost for Faculty Development and Associate Professor of Criminal Justice, New Mexico State University

Triple your productivity. Publish in better journals and get more grants. Write prose that is clearer, better organized, and more compelling. 

Many grant, book, and journal writers are educated at the School of Hard Knocks, but it's not the only school, or even the best. Even when you can't work harder, there are important ways to work smarter. Much is known about how to become a better, more prolific scholar—and anybody can.

Workshop participants who followed these steps were studied and 95% of almost 100 participants reported that their writing improved. The average participant also increased the number of grant proposals and manuscripts submitted from a rate of two per year to nearly six. You can too. Ten elegantly simple steps will show you how. Learn more
---
Two-Hour Virtual Workshops by Dr. Tracey S. Hodges, Owner and Chief Creative Officer, The Empowering Advocate LLC
UPS, Fedex, the post office, and even Amazon are exceptional at deliverables. Have you ever imagined you could be just as effective with your goals and projects? Are you tackling several projects and finding yourself getting lost among the tasks? In this workshop, you will learn how to create clear deliverables for your project as well as systems to help you make progress on multiple projects at the same time. Like the delivery systems we know so well, thorny issues are bound to come up, and we will tackle some options for managing overwhelm, too. Bring your projects and leave with a sense of purpose and attainable goals! Learn More
Do you ever wish writing your methods section could be as easy as saying, "trust me, I did some things"? Do you feel like your ideas get lost in too much detail? Do you worry you are not including enough detail? Writing methods sections can be challenging, especially as journals continue to impose strict word limits. In this workshop, you will learn how to use visual representations, such as logic models, to (1) plan out your methods; (2) talk concisely and clearly about your research project; and (3) write your methods section. Take the mystery out of methods! Learn More
---
90-Minute Virtual Workshops by James Lang, former Professor of English and the founding Director of the D'Amour Center for Teaching Excellence at Assumption University
Are the faculty at your institution engaged in research that deserves to find a wider audience? Are you an academic or teacher that would like to cross over the border between writing for you disciplinary peers and writing for more public audiences? This interactive workshop argues that the way to establish these goals is to draw upon our hard-won wisdom as teachers to create effective learning experiences for readers. This approach draws lessons from Jim Lang's work as a book series acquisition editor, his multiple books aimed at general academic audiences, and his dozens of published magazine and newspaper essays. Participants will learn about the power of questions to drive writing projects, the use of evidence in public writing, and the importance of developing a unique writing voice. Learn more

This workshop will cover the logistics of submitting nonfiction book proposals to trade publishers: major commercial presses, university presses with trade lines, and independent or smaller publishers. We'll walk through the mechanics of queries and book proposals, with plenty of opportunities for questions from participants. But we'll also go beyond the basic advice that can be found online for submitting book proposals to publishers and review some smart strategies for getting work into the hands of editors. Finally, we'll consider a common question for aspiring trade book authors: Do I need an agent? Whether participants have completed their manuscripts or are still working with the germ of an idea, they should leave this webinar armed with the tools they need to find the right publisher for their work. Learn more
 


Calls for accessible writing from academics or experts tend to focus on reducing sentence complexity or reducing jargon. These are good ideas, but they are just starting points. In this workshop we will first consider how successful nonfiction authors expand their evidence base, stepping outside of their disciplinary evidence traditions to appeal to a wider audience of readers. They engage readers with stories, examples, literary techniques, and more. Then we will dig deeper into the attention tools of writing by analyzing a small number of writing techniques we can use to create an engaging reading experience and keep readers focused on our key ideas. Learn more

---
90-Minute or Two-Hour Workshops by
 Erin McTigue, President,
The Positive Academic

, Writing and Productivity Coach for Academics

Fast-writing and "allowing messy drafts" is often recommended as a productivity strategy for academics. But … how do we most efficiently transform the resulting messes into coherent and powerful prose? In this interactive workshop, participants will take a "messy draft" of their choice and try out 3 macro-level revision strategies to hone overall logic and organization of the manuscript. Next, participants, working at the micro-level, will apply 3 revision tools for coherence and writing style. Participants will leave with both a sequential approach and individual tools for transforming their future drafts with efficiency. Learn more
"Darn -- that pesky writing habit!" Wait, when have you heard a writer say that? While faculty are generally wanting good writing habits and research on productive faculty points to adopting such writing habits, these habits can be difficult to achieve. Meanwhile, complicating the situation further, myths about habit formation circulate. In this interactive workshop, mythology is dispelled and findings from recent psychology research are translated specifically to writing habits. Using personal insight, participants first analyze one of their own already strong habits (coffee drinking, toothbrushing, etc.). Learn more
It's 3 a.m.. Are you waking up to worry about a forgotten deadline to one of your grants or writing projects? Or perhaps, you exhibit such chronic optimism about your ability to get writing done, that your calendar has begun to resemble a "wish list" instead of an accurate plan? And then, of course, … managing collaborators … despite seemingly endless meetings, you find yourself chasing them down to get their contributions. If these descriptions sound like your current status quo, consider: Would you prefer to have a planning approach that moves you to a state of better focus, clarity and calmness? If yes, then join for an overview of applying project management principles to one's academic writing life. Learn more
---
90-Minute Workshops by Vernetta K. Mosley, PhD,  Writing Coach, Editor, Consultant, Cultivate the Writer (CTW)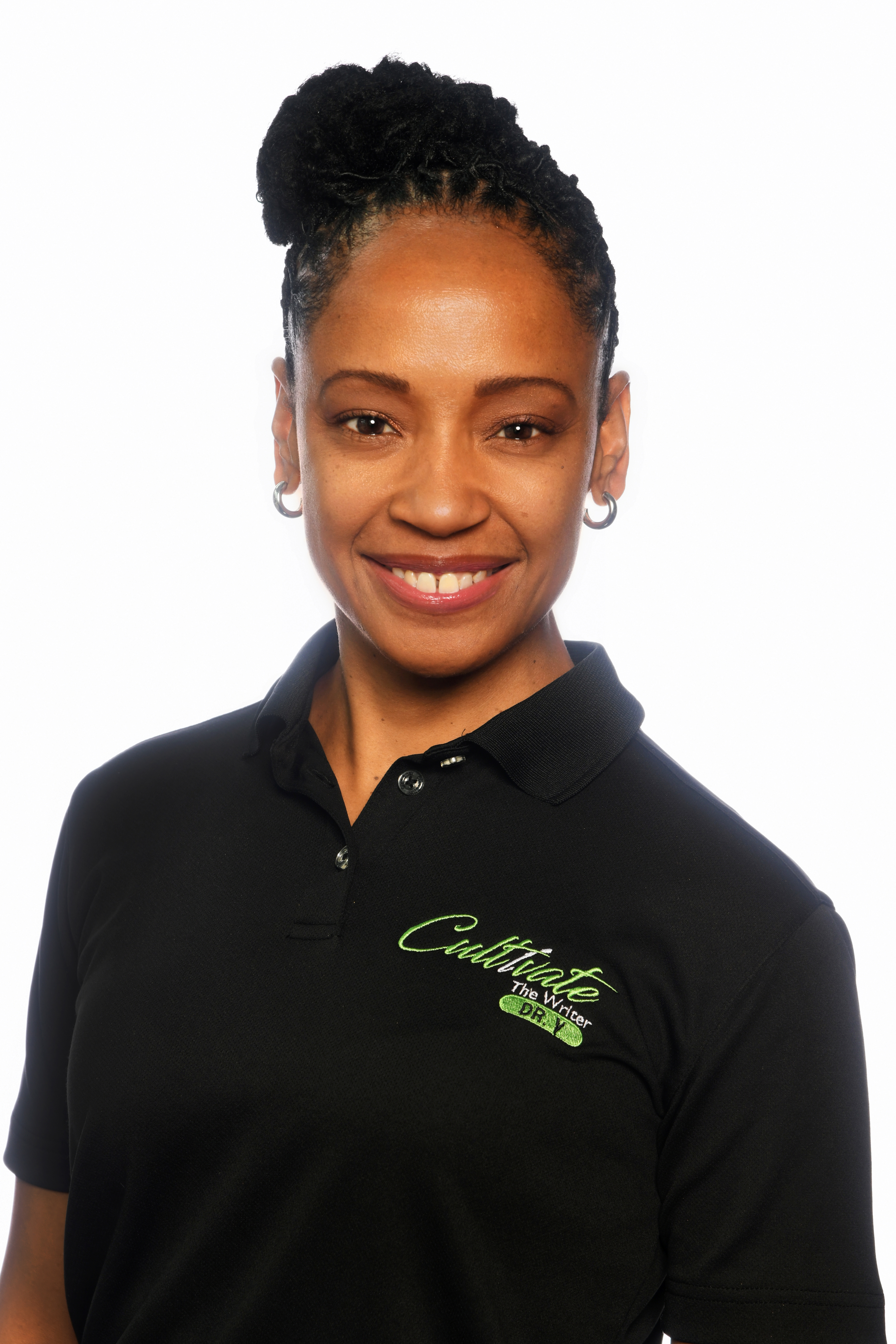 Scholarly writers are expected to achieve a certain style. While many writers focus on making their documents grammatically correct, which is important, they neglect nuanced issues of style. Often, these issues hinder the clarity and readability of ideas presented. This session presents strategies for writing more concisely, giving specific examples as well as distinguishing issues of style from issue of grammar.

Learning Objectives:  
Understand style issues that make a document wordy

Learn common words and phrases that impede conciseness

Pinpoint ways to eliminate redundancy in writing 
Composing a comprehensive literature review can be like trying to put together a 1,000 piece puzzle by yourself in a short period of time! The daunting task of analyzing and synthesizing information from countless research sources overwhelms many graduate students as they prepare to write a dissertation or thesis. However, the literature review is necessary for many reasons before conducting a research study. In this session, participants will gain information and resources for writing a literature review so that the task is manageable and understandable.

Learning Objectives:
Distinguish between conducting a literature review and writing one

Learn tools for organizing multiple research sources

Identify the components of a literature review
The research statement is a seminal document within academia. It is needed for grant proposals, job applications, research support/funding opportunities and calls for conference presentations. Yet, the task of writing a sound research statement in a few pages or paragraphs can be extremely difficult. This session helps participants to pinpoint what elements of research to highlight and how to cater their research for a specific audience and purpose. 

Learning Objectives: 
Identify the important elements of a research statement

Organize the research statement in an understandable, compelling manner

Dissect examples of research statements used for various purposes 
One of the most important activities that produces strong scholarly writing is revision. In a haste to meet deadlines, many in academia do not take the time to sufficiently revise their documents. Others do not know how to improve a draft. This session guides scholars in the questions that should and need to be asked to strengthen their writing. 

Learning Objectives: 
Distinguish between the two types of editing

Gain strategies to revise a document effectively

Identify the areas to focus on when revising
---
Two-hour Virtual Workshops by Avi Staiman, Founder and CEO of Academic Language Experts
This hands-on workshop is intended to understand and master the transformative power of artificial intelligence (AI) in research. This session delves into the top AI tools available to researchers (including Scite, Elicit, SciScholar and more) and highlights practical use cases demonstrating how these tools enhance efficiency, accuracy, and novelty in research. It covers topics like AI-assisted data analysis, simplified literature review, predictive modeling, and more. Attendees will gain a comprehensive understanding of the AI landscape in research, including how to select and leverage the right AI tools to augment their research processes and outcomes. This lecture is a must for forward-thinking researchers looking to stay at the forefront of their fields. Learn more
This hands-on workshop equips researchers with the knowledge and tools to create a shortlist of the most suitable journals for their work, taking into account the most important publishing criteria including ensuring subject area fit, optimizing for impact factor, and checking for acceptance percentage. The session will provide real-world tools to evaluate journals, elucidate the role of these metrics in the publication process, and explain how to leverage them to increase your chances of acceptance. Attendees will leave with a customized shortlist of journals for their own research. Learn more
This instructive workshop is designed for EAL (English as an Additional Language) scholars to effectively translate their research work into English. This session elucidates the essential steps involved in the translation process, highlighting how to maintain the integrity and context of your original research while ensuring linguistic accuracy and cultural appropriateness in the target text. You will learn best practices for choosing a professional translator and how to find the best translator for your research. Attendees will gain practical insights into leveraging professional translation services, all aimed at enhancing their ability to communicate your research findings to a global audience in a clear, concise, and impactful manner. We will also discuss how to procure funding for translation and editing services. Learn more
This workshop is aimed at helping researchers navigate the peer review process effectively. This session provides an in-depth understanding of how to interpret and respond to reviewer feedback, maintaining a balance between defending your work and addressing valid criticisms. The lecture demystifies the often complex and nuanced comments from reviewers and offers practical advice on formulating a respectful and persuasive response that shows thoughtful consideration and revision. Attendees will learn how to use feedback constructively to refine their research, ensuring a stronger resubmission and a greater likelihood of acceptance. This session is a must for any researcher looking to improve their chances of publication success. Learn more
Two-Hour Virtual Workshops by Dannelle D. Stevens, Professor of Curriculum and Instruction, Portland State University

This workshop is designed to give participants an opportunity to practice a powerful set of research-based strategies. You will use powerful tools to boost your productivity including text-structure analysis, templates for making an academic argument, and methods for creating small faculty writing groups that can improve your writing accountability as well as your journal article production. Learn more
This workshop will focus on three key strategies designed to translate the "language of the academic tribe", such as analyzing text structures and using academic writing templates. Insights from these translations lead to establishing a satisfying writing practice and a prolific publication profile. Participants will learn the habits of successful academic writers, how to analyze the unique language of academic writing, and how to increase productivity and confidence through strategic action. Learn more
You Can Also Choose Two 60-Minute Mini-Workshops:
This three-hour retreat provides faculty the opportunity to focus on their writing projects while gaining inspiration and support from fellow academic authors. With guidance from academic writing coach Dannelle Stevens, participants will begin by setting realistic goals and warm up with a focused freewrite. Following that, Dannelle will facilitate group discussion, small group breakouts, and three dedicated writing sessions. Learn more
---
Two-Hour Workshops by Christine Tulley, Professor of English and Founder/Director of the

Master of Arts in Rhetoric and Writing

, The University of Findlay 

Making time to write can be a struggle for faculty with heavy teaching loads. Writing for publication is often pushed off as faculty work to stay on top of student grading and responding to student emails. Yet many faculty publish regularly because they have developed a writing system that enables them to find time and use it productively.
In this interactive workshop, participants will be invited to identify specific teaching tasks that infringe on writing time. Next, participants will be taught to use a combination of "pattern teaching" and grading "templates" that efficiently shorten these tasks without sacrificing effectiveness in order to preserve more time for writing for publication. In addition, we will review academic writing moves that can level up scholarly writing and increase chances of publication. Using this combination of strategies, participants will create and leave with a weekly framework of a writing/teaching system that safeguards time for scholarly productivity and prioritizes scholarly writing. Learn more
In this interactive workshop, participants will be invited to identify specific challenges that affect productive writing collaborations. Next, participants will be taught specific techniques to begin or revise collaborative work with a focus on five key areas: initiating a collaborative project (grant, conference presentation, article, textbook, etc.), dividing up collaborative work, deciding on the collaborative writing process, managing deadlines, and problem solving for collaborative work challenges. Learn more
Developing a "media identity" is increasingly important for academics as universities seek to promote academic research as publicly relevant. In addition, as scholarly journals proliferate it is increasingly difficult to find readers for scholarship. Developing a cohesive "academic" media presence can address both issues.  
In this interactive workshop, participants will identify types of academic media they already have and use, and compare promotions of academic work across platforms such as Twitter, Google Scholar, YouTube and more. Next, participants will be taught specific techniques to promote academic research (and if desired, teaching) that can be used across various platforms and identify 2-3 main platforms to use to promote scholarship along with times during the semester to keep these platforms updated. Learn more
Help your faculty authors boost their publishing success with a TAA Institutional Membership.
Institutional Memberships include a
Virtual Workshop

or TAA Writing Program, and 150 TAA memberships for only $1,000. Add one or more writing programs for an additional $1,000 each. Hosted on Zoom, these expert-led interactive 90-minute to two-hour virtual workshops include open Q&A discussions, how-to instruction, resource handouts, and more. 



Interested in scheduling a workshop on your campus? Contact [email protected]
---