TAA Writing Gym
Flex your writing muscles in the TAA Writing Gym! This 6-week work-out-on-your-own gym time serves as your writing accountability partner as you work to achieve your writing goals. 
The next Writing Gym starts October 23, 2023.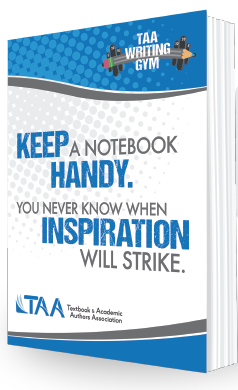 This program includes:

Templates for tracking writing and developing a six-week workout plan
A TAA Writing Gym-branded writing journal
Weekly inspirational emails
Several writing stations that allow faculty to target specific writing areas
A discussion group for networking with other participants
Cost: $49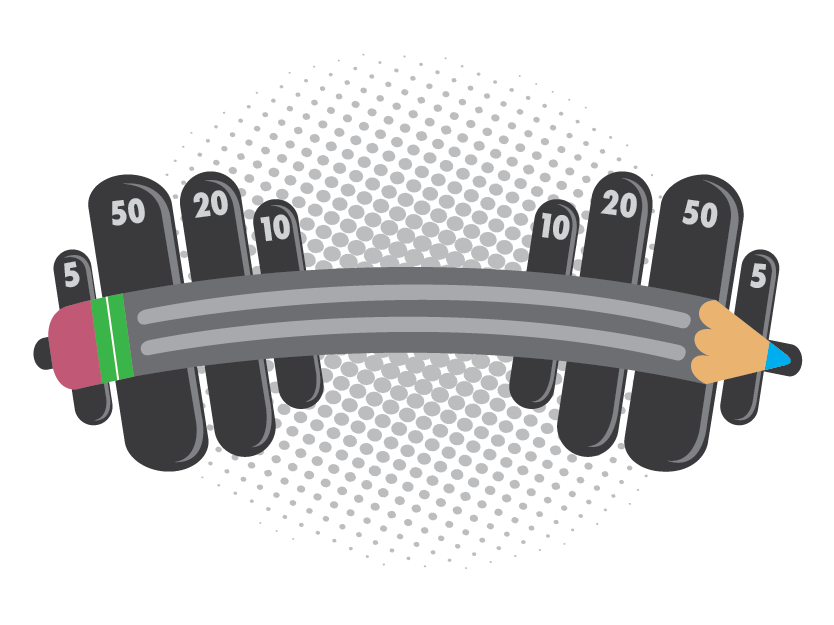 Already participated in the TAA Writing Gym? Register for "TAA Writing Gym: Heavy Lifters", a more advanced version of the gym, with 10 new classes and access to TAA's Guide to Making Time to Write eBook, which includes 100+ time management and productivity strategies.


---
Here's what previous Writing Gym participants had to say about how the gym boosted their writing accountability and productivity:
"I already work daily on my writing, but the Writing Gym motivated me to move from the broad "anything that moves the manuscript forward" to "get words on the page", and I saw a real jump in my word count!" - Tineke D'Haeseleer
"I loved the writing gym. It helped me get on track with my writing. The videos and short articles helped me with goal setting, organization, writing tips, etc. I highly recommend participating in the writing gym." - Leslie Koberna
"This is the first time I've participated in this process. It was a great introduction to me and helped me see the value and importance of having a scheduled time to write." - Esperanza De La Vega
"A key to writing is being organized and using resources. This gym did more than help me write, it helped me get organized, track my efforts and manage my work. That created more mental space to do the actual writing." - Nicole Dillard
"The TAA Writing Gym helped me form do-able strategies to write, collaborate, and organize. I finished two manuscripts, said goodbye to two cumbersome projects, collaborated with a partner on another, rewrote some poorly-written assignments, and drafted a chapter outline. I blocked (mostly) dedicated time into my schedule for writing and hope I can continue this practice. I appreciated this series and felt it was helpful. Thank you again." - Tina Fletcher
"The weekly writing classes and blog articles in the Writing Gym were very helpful, especially those about time management, managing multiple projects, and revising." - Andrew Reyes
"I appreciate your support of my writing. I got lots of writing done during 6 weeks."  - Su-Jin Jung
---
TAA's Writing Gym program is available to members only. Join TAA today!