Journal Writing and Tenure Binder Workshops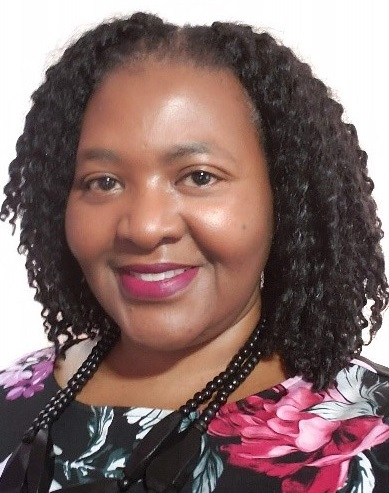 Presenter: Felicia Moore Mensah, Professor of Science Education, Department of Mathematics, Science and Technology, Teachers College, Columbia University

Choose from two different workshops designed to assist authors in their academic authoring efforts and in the process of obtaining tenure.

Remaining Productive During COVID-19: Writing and Publishing Your Scholarly Journal Article

This workshop will provide practical support for publishing in academic venues, especially during the current time where remaining productive is a challenge. Mensah will share her personal strategies, motivations, and insights about academic writing, specifically for journal publication as an author, a current journal editor, an editorial review board member, and a special guest reviewer for journals in the social sciences, including education. Participants will learn how to put a manuscript into "journal submission format" for publication. Mensah will also share with participants how to improve "bad drafts", respond to "reviewer comments", and review a "published work" as examples of the submission to print process.
Rethinking COVID's Impact on Tenure and Promotion: Developing the Tenure Binder

This workshop targets junior faculty members in the preparation for tenure and promotion. The elusive "tenure binder" or "dossier" and the process of obtaining tenure will be explained and discussed, including the impact of COVID on the tenure-clock. Though institutions differ in their process of appointing tenure and promotion, this workshop will provide participants with information that will assist them in asking the appropriate questions to faculty, your dean or department chair at their home institution. Participants will establish a foundation and timeline for tenure and promotion as adjustments need to be made as scholars consider the impact of COVID on academic advancement.
What previous participants have said about Felicia's workshops:

"This workshop was informative, practical, and motivational. It provided specific actionable steps to implement many of the tips she provided and demystified the publishing process."

"Her peaceful demeanor and Southern charm put us all at ease. She showed how she put her 'money where her mouth is' by living her own advice. Very applicable to my daily life as a new faculty member."
---
Felicia Moore Mensah is a Professor of Science Education in the Department of Mathematics, Science and Technology at Teachers College, Columbia University. She earned her Ph.D. in Science Education from The Florida State University (2003), her M.S. in Biology and Secondary Education from NC A & T State University (1992), and her B.S. in Biology from UNC-Chapel Hill (1988). She also completed a two-year postdoctoral fellowship at Michigan State University, the second year while in residence at Teachers College, in the Center for Curriculum Materials in Science. Dr. Mensah serves as co-editor of the Journal of Research in Science Teaching (JRST) and Cultural Studies of Science Education (CSSE) as a lead-editor. Her book, Like Words Falling onto the Page: Demystifying the Academic Writing and Publishing Process is a valuable resources for doctoral students and junior faculty to support their productivity and career advancement.
---
TAA can help your faculty move from writing to publication by sponsoring an expert-led workshop in textbook and academic writing at your institution. TAA's sponsorship covers the majority of the cost of bringing the presenter to your institution, including speaker fees and travel costs. The host institution is responsible for a fee of $1,950, which includes up to 125 TAA faculty memberships, available to faculty whether or not they attend the workshop. TAA provides an online institutional membership application process which makes joining TAA easy for both the institution and faculty. These workshops are offered on a first-come first-serve basis until program funding has been exhausted.
To schedule a workshop, please contact Felicia directly: (212) 678-8316 or [email protected]