Gain Access to the TAA Authoring Community!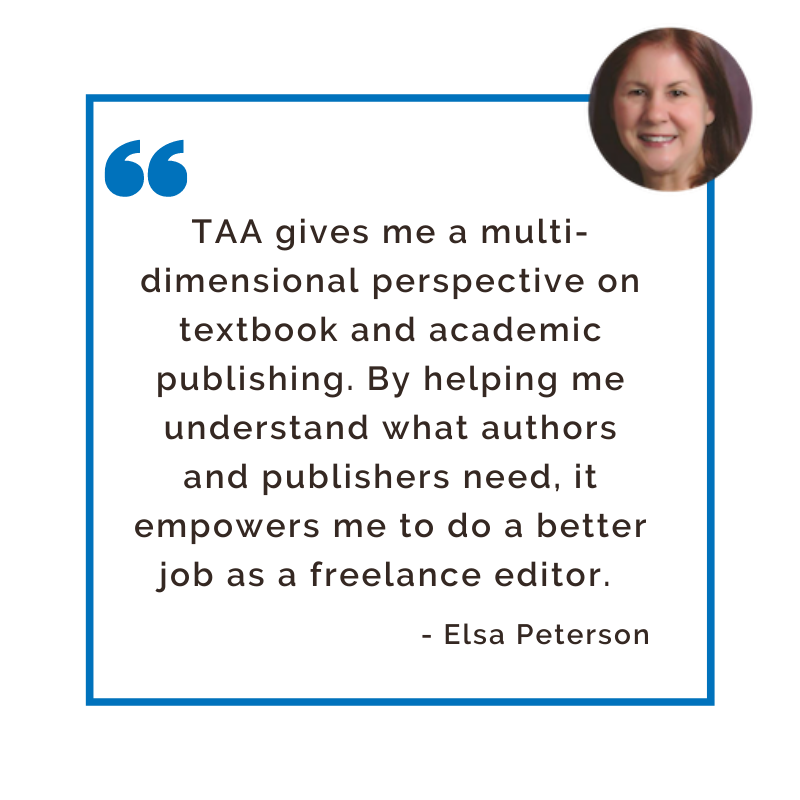 As a TAA Industry Professional Member, you become connected to more than 2,600 textbook and academic authors.
 
You have the ability to reach this audience by:
Writing a guest post for the TAA Blog.
Presenting a webinar. View upcoming webinars.
Submitting a listing for TAA's Professional Directory.
Posting special offers for members, including discounts of 10% or more on your services, links to list-building download pages on your website, registration information for special programs or events, or other opportunities you want to share with TAA members. This forum provides a unique opportunity to drive traffic to your list-building tools and resources at your site. 
Industry Professional Membership is $100/yr.

Already a TAA Industry Professional Member and want to renew? Renew here

*Industry Professional Members may not directly promote or market their services to other TAA members using the member directory. Sharing of expertise and responding to members' requests for information about locating specific industry professionals is encouraged. Please view TAA's online member community and member directory rules for more information.