Matching Gift Challenge – Double Your Gift!
We are thrilled to announce that mathematics textbook author and long-time TAA member Michael Sullivan has generously offered a $50,000 matching gift challenge for gifts made before December 31. Donate now to double your gift!


Your tax-deductible gift to TAA will ensure that the association can continue to offer quality educational resources to textbook and academic authors. Support TAA by making donations to the TAA Conference Travel Grant Fund, TAA Webinar Program Fund, or by making an unrestricted gift, and your donations will be matched 1:1 up to $50,000. Planned gifts are not included in the challenge.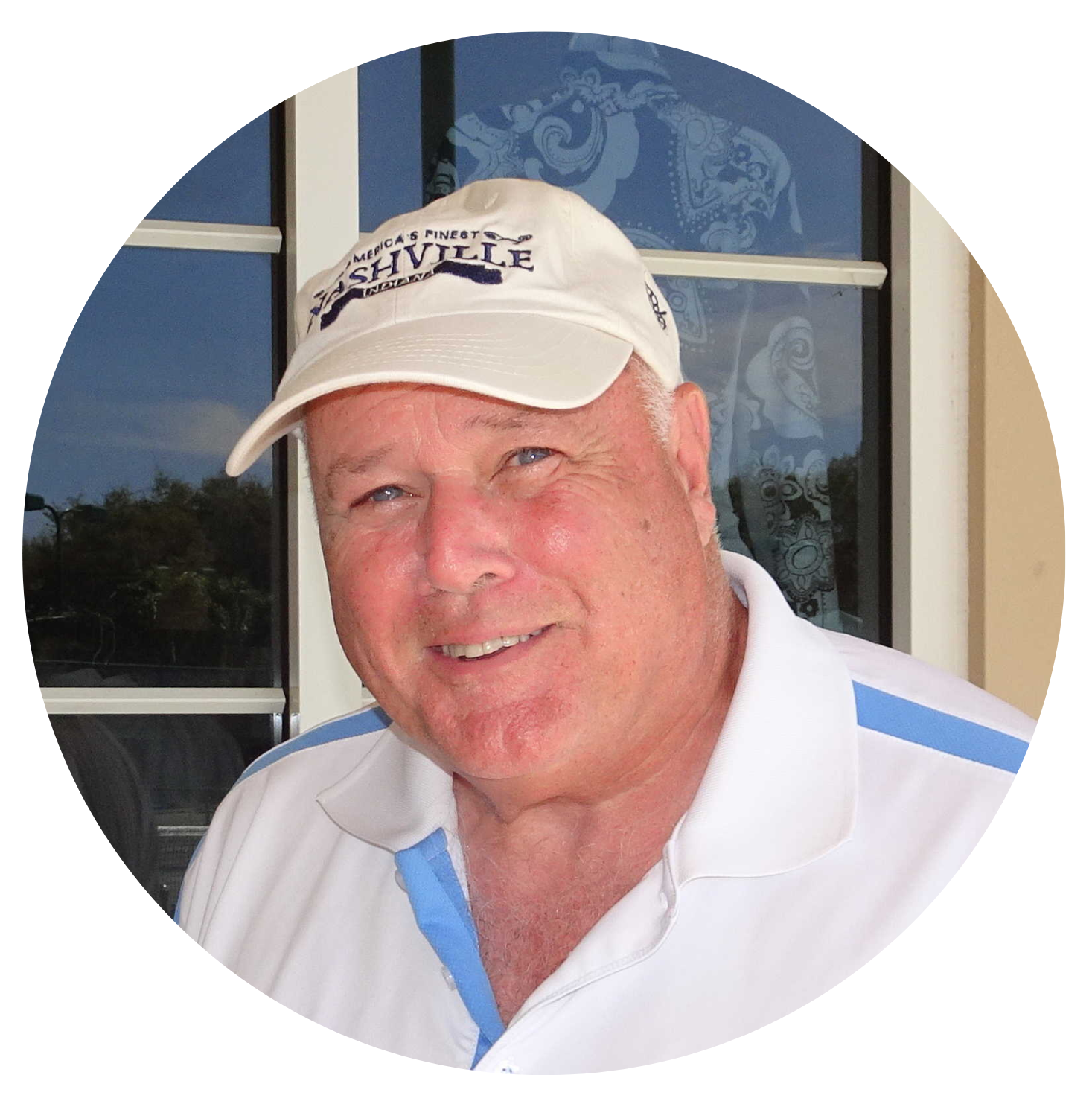 "I have been involved with TAA for about 35 years and have watched the organization evolve from a membership of 30 to over 2,500. The importance of TAA to the textbook and academic publishing community is notable. But as a nonprofit, TAA must rely on its membership for support beyond dues if it is to continue its role as the only organization dedicated to textbook and academic authors. I hope my gift to TAA will inspire others to help TAA continue its work on behalf of authors." - Michael Sullivan


Contributions to each of these funds makes a direct impact on TAA's operations, provides high quality resources to members, and supports members in need. All charitable contributions are 100% tax deductible. Learn more about Michael Sullivan's full donation to TAA. See who else has donated.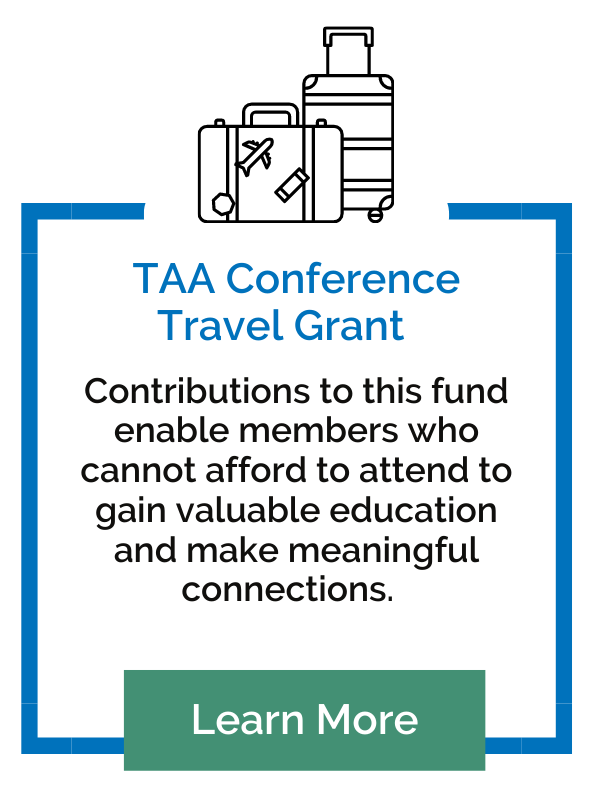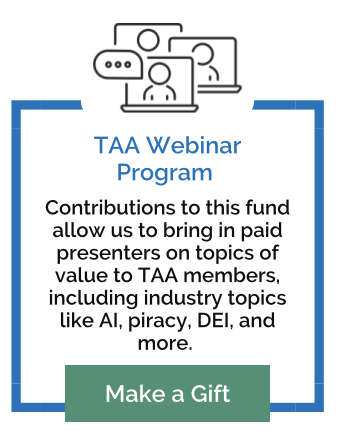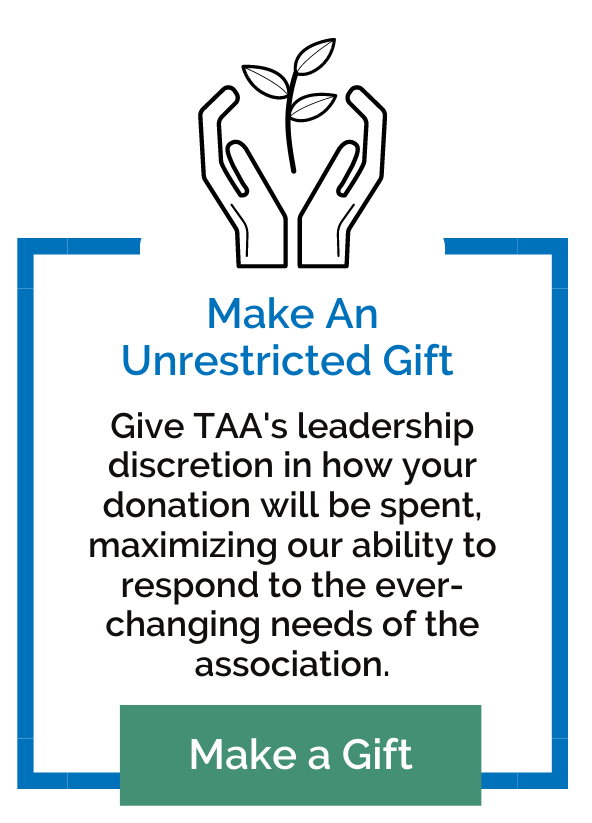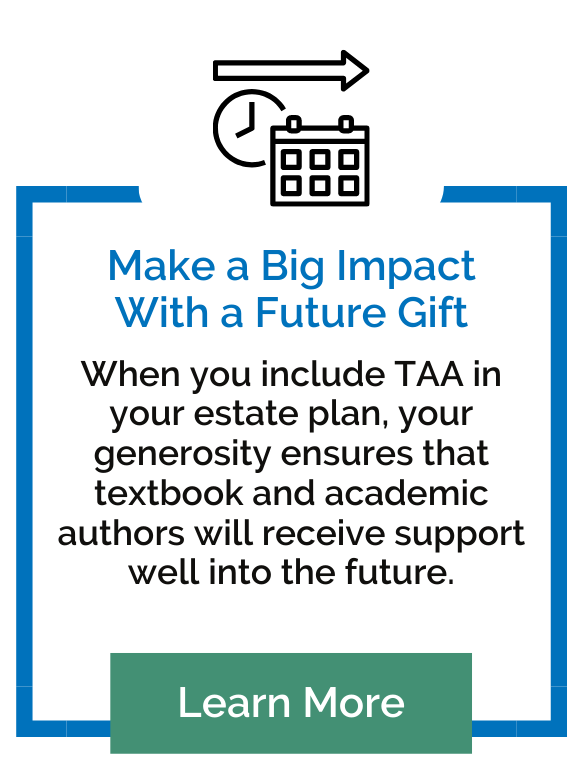 Ready to Make a Gift?
You can also mail a check to TAA, PO Box 337, Cochrane, WI 54622.


We are deeply grateful for your ongoing support of TAA.

Questions? Contact Kim Pawlak, Executive Director, at (507) 459-1363 or [email protected]