Education, Inspiration, Networking
Thank you to all who joined us in Providence, Rhode Island for our 30th Annual Textbook & Academic Authoring Conference! We hope that you found the conference to be informative, enjoyable, and inspiring!
Please mark your calendar to save June 15-16, 2018 for TAA's 31st Annual Conference. Next year our conference will be held in Santa Fe, New Mexico, at the beautiful La Fonda on the Plaza. Program information and registration details will be announced this fall.
Call For Proposals: If you are you are interested in presenting a conference session or roundtable in 2018, information regarding submitting a proposal can be found here.
TAA's annual conferences provide you the opportunity to learn from industry experts, share ideas and knowledge, gain new perspectives, and get inspired for your writing project. Valuable mentoring opportunities are also offered, where you can receive expert advice to address your specific questions and needs.
TAA's 2018 conference program will feature a wide variety of sessions on topics such as:
writing and publishing strategies
eBooks and digital publishing
trends in the industry
Social media and marketing to promote your brand
contracts and royalties
copyright
open access
self-publishing
and more...
Questions? Maureen.Foerster@TAAonline.net
---
Spotlight On 2017 Conference Sponsors
---

Ankura Consulting Group is a business advisory and expert services firm. As an independent firm built on five key principles – Integrity, Quality, Diversity, Collaboration and Longevity – Ankura's relationships extend beyond one engagement or issue.
Ankura has an extensive practice relating to royalty compliance audits of underlying publishing agreements. Our professionals have helped authors recover millions of dollars in underpaid royalties. Ankura is focused on the shift in the publishing industry to electronic content delivery methods in education, and the resulting effect on content owners. Our professionals also assist clients in royalty related disputes by serving as advisors and expert witnesses.

Sentia Publishing is an innovative provider of publishing services for professors and educators at all levels of higher education - community college, trade school and 4-year colleges. We develop educational products to solve the specific needs of the educator and their students. Sentia provides print products, EBooks, and fully interactive eLearning web sites.

WordCo is America's largest full-service indexing company, with offices located in Norwich, Connecticut. Our clients include many of the major publishing houses as well as smaller presses and individual authors. Our team of indexing professionals is dedicated to getting the job done right, on time, and for a fair price.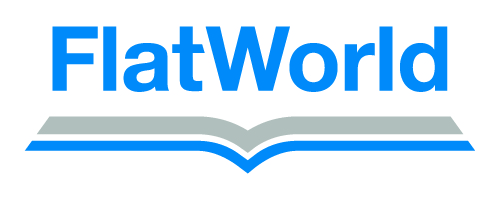 Education is expensive. Textbooks don't have to be.

FlatWorld is a higher-education publisher dedicated to breaking down the barriers to education. By offering more than 100 titles starting at $29.95 each, we're helping put textbooks into the hands of all students, on the first day of class.
---
A special thank you to Zick Rubin and Brenda Ulrich at Rubin & Ulrich LLC.
Rubin & Ulrich provides creative legal solutions to help their clients -- including textbook and academic authors in all disciplines -- make the most of their intellectual property.