Fast-writing and allowing messy drafts is often recommended as a productivity strategy for academics. But how do we most efficiently transform the resulting messes into coherent and powerful prose? In this interactive workshop, participants will take a messy draft of their choice and try out 3 macro-level revision strategies to hone overall logic and organization of the manuscript. Next, participants, working at the micro-level, will apply 3 revision tools for coherence and writing style. Participants will leave with both a sequential approach and individual tools for transforming their future drafts with efficiency. For those who don't bring their own messy drafts, two sample messy drafts will be provided to practice strategies and apply the tools learned.  
From the Blank Page to the Published Journal Article: Let's Practice Strategies to Ensure Success

In this hands-on workshop you will practice three key strategies designed to take you from the blank page to the published piece. From four accomplished faculty including three journal editors, you will engage in activities to identify the most compatible journal for your work, to structure carefully your article to meet its expectations, and, then, to respond appropriately to feedback from journal editors. In small groups, you will analyze a series of case studies so we can all share our wisdom and insight into a complex process.
Systematic reviews are an increasingly popular manuscript style, often garnering many citations when published. Yet more than 85% of these manuscripts get rejected at submission. In this workshop, taught by a journal editor who co-authored a set of systematic review guidelines, participants will actively engage in the initial steps of the systematic review process and learn to avoid the most common pitfalls that lead to high rejection rates. Through an interactive format we will work together to a) clearly differentiate a systematic review from other types of literature reviews, b) assemble your optimal review team, c) identify the 3 Ps to get your review started, d) use PICO to write a strong research question, and e) explore different methods for grading study quality. Participants will leave the workshop with the initial steps completed towards creating a publishable systematic review.
Faculty Learning Communities (FLC) have been defined as small, trans-disciplinary groups of faculty and staff who elect to focus on enhancing each other's teaching and learning capacities (Cox, 2003). While this framework provides a helpful way of envisioning an engaged learning community, it is largely focused on improving pedagogy and praxis. A small, cohort-based faculty learning group at Cabrini University has envisioned a complementary model that shifts the focus to promoting scholarship. In this interactive panel session, the panelists will lead a discussion about how participating in a Faculty Scholarship Community (FSC) contributes to enhanced productivity and well-being (Francis, Colbry, Gratch Hoyle, Ratmansky, Sheety, & Szpara, 2017; Stivers & Cramer, 2013). Through guided inquiry and reflection, this session will offer participants an approach to developing a community of writers who enable one another to grow their scholarly agenda in ways that can significantly impact their productivity.
New Options for Authors: University Press-Library Partnerships and the Impact on Scholarly Publishing
This session will discuss new opportunities for scholars looking to get their work produced and disseminated through university presses. Attendees will learn about the changes to both presses and libraries and how to navigate "library publishing" in partnership with a university press to advance their publishing careers.
University presses have long been dedicated to publishing works that further scholarship and advance disciplines. Facing declining sales of scholarly monographs and cuts in financial support from home institutions, many are walking a tightrope trying to stay true to their scholarly mission while earning enough to stay viable. Now university libraries have joined in, not as purchasers but as publishers of scholarly content, offering new options and opportunities. Almost a third of the 140 members of the Association of University Presses now report to the library. And a growing number of libraries are developing publishing programs that support scholarship created within their university community. 
Safeguarding Your Scholarship: A Librarian's Guide to Avoiding Predatory Publications
With the recent launch of Europe's Plan S, an initiative mandating the open-access publication of all research funded by public grants by the year 2020, open access (OA) publishing is approaching a watershed moment. While OA has afforded legitimate publishers the opportunity to expand the reach and impact of their journals at no cost to readers, the same technology has also afforded predatory publishers an opportunity to exploit authors and their works. This presentation will provide easy-to-implement strategies for safeguarding your scholarship while embracing OA publishing. By the end of this session, attendees will be able to define the term "predatory publication," recognize indicators commonly associated with predatory publications, and utilize free and subscription-based tools for investigating publications. The principles of Plan S, as well as the  implications of this initiative for scholars in both Europe and the United States, will also be discussed.  
There is no one path to publication, rather there are multiple paths. The goal of this session is for each participant to discover his or her own best path to publishing. During this session, a seasoned author will share the distinct paths of several of her specific publications, including books and journal articles, presenting a visible path through her use of the Spiral of Literacy (Wink & Wink, 2004). Following along, each participant will have a copy of the Spiral of Literacy with which to capture his/her own paths. During the last 15 minutes of the session, participants will individually use the MESS (Wink, 2004), a critically reflective process, to help each find his/her own current roadblocks and discover ways to can go around them.
Many people are apprehensive about using qualitative coding software for fear of missing important themes or concepts in their data.  In this session, we will explore some of the pros and cons of employing such software. More importantly, we will offer strategies based on our experiences with using university or self-funded programs such as NVivo and MAXQDA, and also free programs such as QDAMiner, Microsoft Word, and Microsoft OneNote. Please come ready to share strategies you have found most beneficial in utilizing such programs and your process of qualitative data analysis.
Writing and Publishing Together: Strategies for Successful Professor-Student Collaborations
Professor-student writing and publishing projects can be a challenging process to navigate with authors at different stages in their careers.  What roles should each play in the writing process? What strategies are effective in writing collaboratively? How should authorship order be determined? Such concerns may make professors and students avoid writing collaborations. However, if navigated well, writing together presents mentoring opportunities and likely results in publications. At this presentation, both professors and students will discuss their experiences in writing collaboratively and will share tips on how they navigated the process. We hope for it to be an interactive session so please come to share what has worked for you.
---
---
Mergers and Acquisitions Among Publishers: Authors Need a Life Jacket
Learn about the recent history of consolidation in educational publishing. How does it impact an author's career? What can you do to prepare for the possibility? What should you do if it happens to you? What options exist if new relationships don't go well? Get answers to these and related questions, and ideas on how to survive well.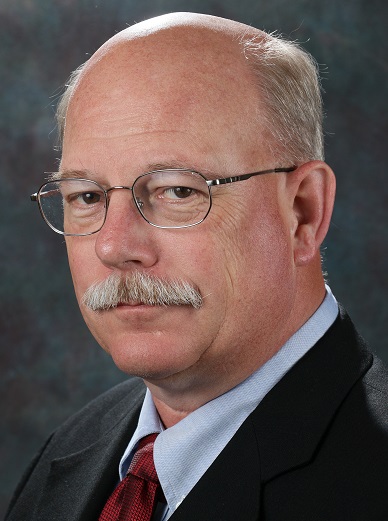 Presenter: Steve Gillen teaches Electronic Media Law at the University of Cincinnati College Conservatory of Music. Steve worked for nearly 20 years in publishing prior to entering private practice in the middle 1990's. He is presently a partner at Wood, Herron & Evans (a 145-year-old Cincinnati law firm focused on intellectual property) where he concentrates his practice on publishing, media, and copyright matters. Steve is a long-time member of the TAA Council and a regular speaker at TAA conferences. He is also the author of Guide to Textbook Publishing Contracts and coauthor of Writing and Developing Your College Textbook: A Comprehensive Guide.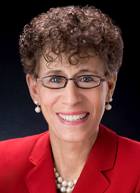 Presenter: Karen Morris is a past president of TAA, and a Distinguished Professor of Business Law. She writes textbooks in the fields of Hospitality Law, Criminal Law, and Business Law.  Her books have won both a McGuffey and a Texty Award. When not writing she adjudicates cases as an elected town judge. Her latest fun pursuit is performing magic.
---
Can My Publisher Really Do That?
This session will address some common questions authors have about what prerogatives publishers have in respect to publication decisions, calculating royalty payments, marketing, etc. Juli Saitz and Sean Wakely will approach hypothetical examples from an industry insider and third party auditor's point of view.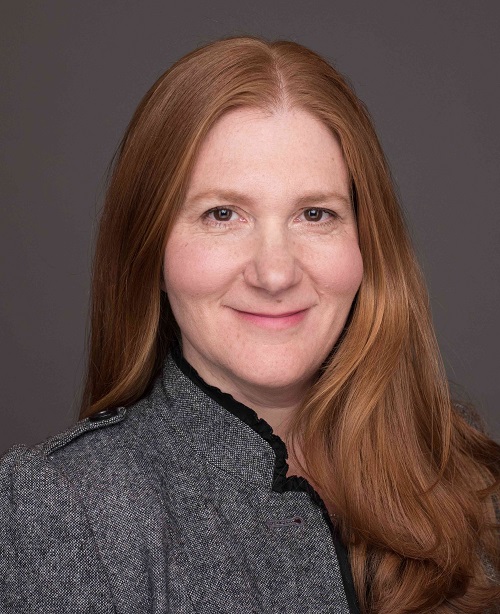 Presenter: Juli Saitz, CPA, is a Senior Managing Director at Ankura Consulting Group. She leads the contract and royalty compliance practice at Ankura and has extensive experience serving clients including several textbook authors as well as multi-national corporation licensors. Her work in this area includes developing and implementing royalty compliance programs and performing audits of licensees around the world. Juli has helped authors and corporate clients recover millions of dollars in asserting their audit rights related to licensed copyrights, trademarks and patents. She is focused on the shift in the publishing industry to electronic content delivery methods and adaptive learning platforms. In addition, Juli has served as a damages expert in matters involving royalty disputes in the publishing industry.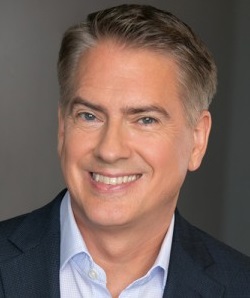 Presenter: Sean Wakely is Vice President of Product and Editorial at FlatWorld. Sean possesses extensive higher education publishing experience gained by working at Cengage Learning, Thomson Learning, Pearson Education, and Houghton Mifflin's college division. He's held positions as a sales representative, college acquisitions editor, professional books editor, editorial manager, and, just prior to founding Academic Author Advisers, was a senior executive for Cengage Learning's global product planning team and National Geographic Learning group. He is also coauthor of Writing and Developing Your College Textbook: A Comprehensive Guide.
---
Legal Issues for Independent Contractor Authors and Self-Publishers
The world of textbook publishing is changing, and with it many of the legal issues authors need to consider.  This session will explore legal issues in the "Post-traditional publishing contract world". Topics covered will include 1) Nontraditional contracts with major publishers: work for hire contracts, alternative contributor or independent contractor arrangements; 2) Contracts with smaller or non-traditional publishers and content provider: some things change, some things stay the same; 3) Self-publishing: wearing many hats; and 4) Open Source/Creative Commons. This will be an interactive session where Q&A will be encouraged.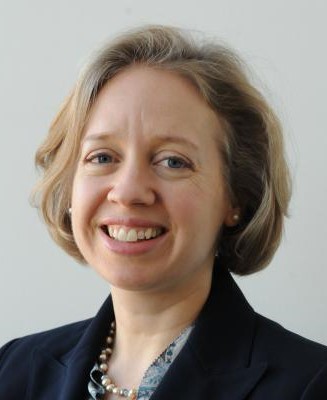 Presenter: Brenda Ulrich is an intellectual property attorney who focuses on publishing, higher education, copyright and trademark law. Brenda represents authors negotiating and interpreting publishing agreements, agency agreements, and joint author agreements.  She also advises colleges and universities on the development and implementation of intellectual property policies, navigating copyright questions related to teaching and scholarship, as well as managing and defending college and university trademark portfolios.  She is a partner in the law firm of Archstone Law Group PC.
---
Promoting and Marketing Your Book on a Budget
Promotion and marketing of a book by the author is integral to the project's success. Who knows the book better than the author! During this interactive session, three marketing professionals from academic publishers will discuss ideas on how an author can become a partner in marketing at low or now costs. Suggestions will include promotional ideas, publicity, social media, digital initiatives, speaking, and other writing projects. Attendees will come away with over 21 ideas that they can implement, incrementally, to get started once the meeting concludes.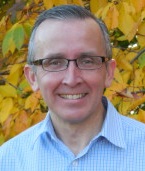 Presenter: John Bond has worked in scholarly publishing for 30 years. He served as chief content officer for a major scholarly publisher. He now heads up Riverwinds Consulting and advises on book and journal related topics with authors and organizations about strategies for creating and disseminating quality content. For more information, see RiverwindsConsulting.com and YouTube.com/JohnBond/.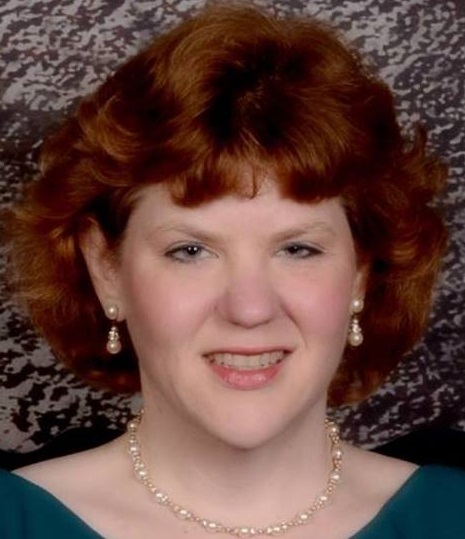 Presenter: Kathleen Reid is VP and Commercial Leader for Medical Learning at Elsevier where she leads go-to-market strategy initiatives for Elsevier medical content, both text and reference books, eBooks and continuing education solutions to support physician lifelong learning. Prior to this, she was Marketing Director for various hospital solutions including Elsevier's Nursing Performance Portfolio and  Drug Information products. She began her career in international marketing at Mosby and spent over 10 years in field sales and sales management calling on health science academic accounts on the west coast. She holds an MBA from UC Davis and an AB from Bowdoin College.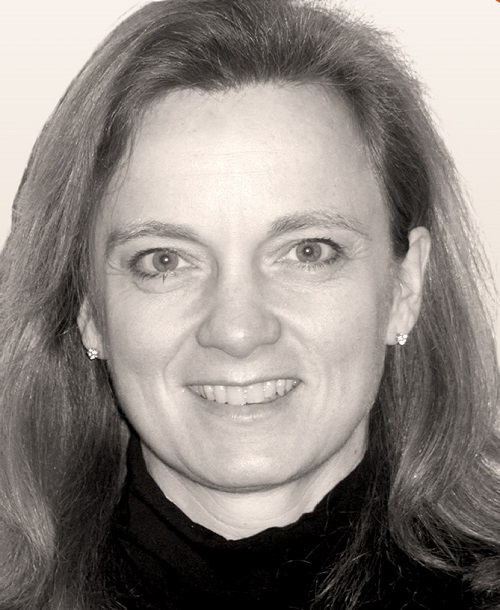 Presenter: Diane M. Harnish, Head of Primal Pictures and Global Director of Academic and Government Markets, Informa Group.
---
Special Features of TAA Award-Winning Textbooks: From the Awardees  
Each year TAA honors textbook authors in categories that include excellence, longevity, and promise of their textbooks.  Ever wonder what it is about those texts that make them award winners? Join session hosts Al Trujillo and Dave Dillon for a series of mini-presentations from TAA award-winning textbook authors, who will share special features of their texts that contributed to the success of their textbooks. Audience members will have the opportunity to examine unique characteristics of these texts up close as well as ask authors questions about the awarded works.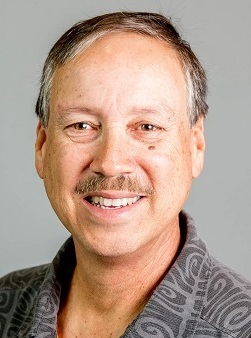 Presenter: Al Trujillo is a Distinguished Teaching Professor of Earth Sciences and co-Director of the Oceanography Program at Palomar College near San Diego, California. He is a co-author of two leading college-level oceanography textbooks: Essentials of Oceanography and Introductory Oceanography. The 10th edition of Essentials of Oceanography was awarded the TAA Texty Award for textbook excellence, and the 12th edition was awarded the TAA McGuffey Award for textbook longevity. He is also a TAA Council Member.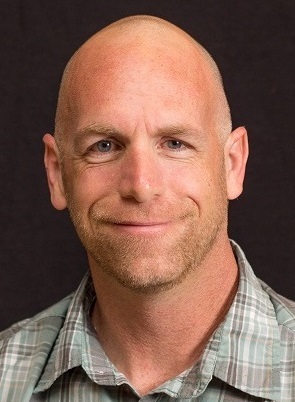 Presenter: Dave Dillon is counseling faculty and a professor at Grossmont College in San Diego. He is a general counselor and teaches College Success courses. He has authored and curated College Success textbooks and is a TAA Council Member.  He is passionate about student success, textbook quality, access, and design. 
---
Textbook Features You May Not Be Thinking About—But Should!
Many kinds of learning tools have been in mainstream textbooks for many decades: chapter objectives, review questions, problems, word lists, and more. But as instructional design of textbooks advances, informed by contemporary learning science, we realize that there are many more tools in the toolbox that are now available for use. This session explores some textbook features that you may not be thinking about--but should!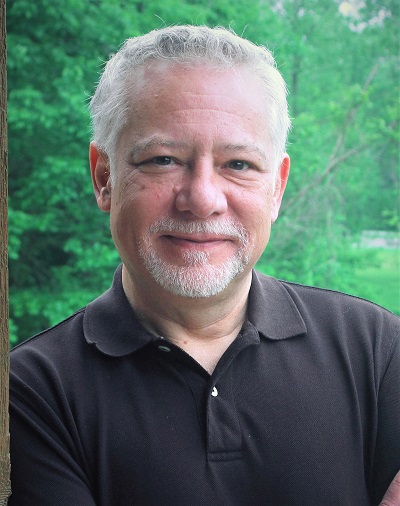 Presenter: Kevin Patton is an award-winning educator and textbook author in human anatomy & physiology. In his fourth decade of textbook authorship, Kevin is also an active professor, blogger, podcaster, and speaker with a strong interest in the art and science of teaching. For more of Kevin's tips, visit TheTextbookAuthor.org
---
Textbook Writing 101: Writing Basics for Aspiring Textbook Authors
Interested in writing a textbook but don't know where and how to start? Join us for this panel session that will feature leading textbook authors who will address a comprehensive array of need-to-know information for first-time textbook authors. The audience will learn from personal vignettes as well as a contrasting diversity of perspectives within the panel. Questions will shed light on the crucial "A to Z" basics of the textbook writing and publishing process, including topics such as: the pros and cons of writing a textbook, what the process involves from initial idea to the published book, what kinds of ancillary services are needed, how to manage your time while juggling the daily demands in your academic position, what kinds of publishers are out there and how do I find one, and what upfront costs are involved in writing your first book.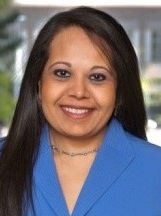 Presenter: Amee P. Shah is an Associate Professor of Health Sciences and Director of the Cross-Cultural Speech, Language, & Acoustics Lab at Stockton University. She is a leader and pioneer, working with the American Speech, Language, and Hearing Association (ASHA) in creating an evidence-based area of practice around cultural-linguistic diversity and accent management. She has won awards and featured on many media outlets including NPR, MSNBC, NBC News, The Atlantic, Today's Show, and others.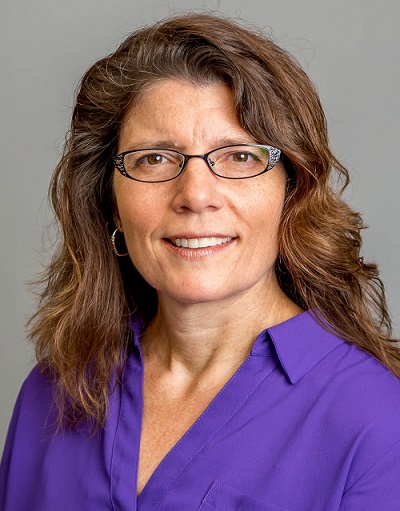 Presenter: Laura Frost is the Director of the Whitaker Center for STEM (Science, Technology, Engineering, and Mathematics) Education and Professor of Chemistry at Florida Gulf Coast University. Dr. Frost is actively engaged in reforming STEM education through inquiry-based teaching and evidence-based practice and has demonstrated increased student learning in her courses using this approach. Dr. Frost is also author of a chemistry textbook for the health professions (Pearson Education) and a series of guided-inquiry activities in chemistry. Her textbook takes a unique, integrated approach to the delivery of chemical topics that has been shown to increase student interest in the course.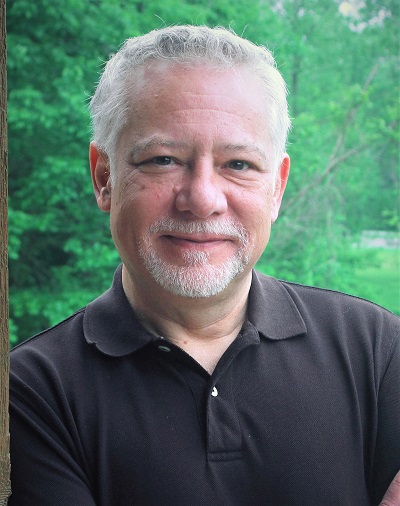 Presenter: Kevin Patton is an award-winning educator and textbook author in human anatomy & physiology. In his fourth decade of textbook authorship, Kevin is also an active professor, blogger, podcaster, and speaker with a strong interest in the art and science of teaching. For more of Kevin's tips, visit TheTextbookAuthor.org
---
Textbook Revision: One Author's Modus Operandi
What's involved in revising an established college textbook every three years? Is it just old wine in a new bottle with a higher price tag, as many students and instructors suspect? For aspiring authors, how daunting is the prospect of not just writing a first edition, but updating it every three years or so and measurably improving it each time? Ken will describe his process in all stages, including keeping up with the literature and planning a new edition, assimilating peer reviews and user suggestions, writing, length control, drafting art and guiding the illustrators, finding photos, designing new cover art, relations with the editorial and production team, proofreading, marketing, and customer appreciation.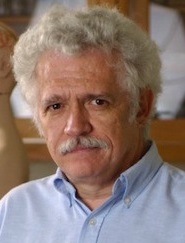 Presenter: Ken Saladin writes three college textbooks with McGraw-Hill Education, totaling 17 editions and 2,700 pages, each revised every three years. He is solo author of Anatomy & Physiology: The Unity of Form and Function (recipient of a 2017 McGuffey Textbook Longevity Award) and Human Anatomy, each published in four languages. His third book, Essentials of Anatomy & Physiology, is coauthored with Robin McFarland for students requiring a sub-baccalaureate introduction to the subject.
---
The Textbook Report 2019
In educational publishing, technology has become both a disruptor and a springboard for innovation.  For today's authors, an understanding of the dynamic educational publishing industry is just as essential as subject matter expertise. Join veteran digital author and industry analyst June Jamrich Parsons for a top-level update on the forces currently shaping the textbook market. This year's presentation includes boutique publishers as well as the big five, and highlights issues, ideas, and trends that provide authors with the broad perspective necessary to negotiate, innovate, and create successful academic content.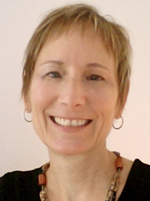 Presenter: June Jamrich Parsons is an educator, digital book pioneer, co-author of Texty and McGuffey Award-winning textbooks, a TAA Fellow, and chair of the Publishing Practices Committee. She co-developed the first commercially successful multimedia, interactive digital textbook; one that set the bar for platforms now being developed by educational publishers.  Her career includes extensive classroom teaching, product design for eCourseware, textbook authoring for Course Technology and Cengage, Creative Strategist for MediaTechnics Corporation, and Director of Content for Veative Virtual Reality Labs. She holds a doctorate in instructional technology, CCP (Certified Computing Professional) certification, and is a member of the Association for Computing Machinery.
---
Why I Chose to Publish OER, What I Learned, and Do I have Regrets
Join us for a discussion on Open Educational Resources (OER) and open license publishing. Dave Dillon will share his journey in publishing an OER textbook, including what led him to OER; the advantages, disadvantages, and lessons learned; what types of author support was provided; and what he valued as benefits to this publishing option. He will also discuss his experience of remixing and expanding existing OER to publish new resources.Student and faculty responses from these textbooks and success and retention data will be shared. Scholarly Communication Librarian Jeanne Hoover, will discuss the OER adoption process, share how librarians can support faculty using OER), and provide resources for learning more about using OER in the classroom.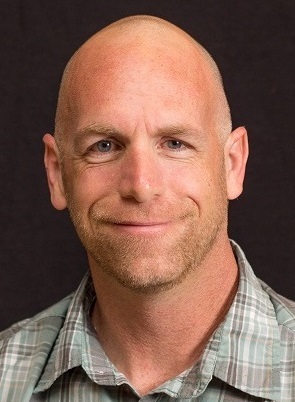 Presenter: Dave Dillon is counseling faculty and a professor at Grossmont College. He curated three OER for College Success courses, including Blueprint for Success in College and Career (Rebus Community, 2018). Dave is currently a Stanford University Global Studies Fellow and is passionate about student success, textbook quality, access & design.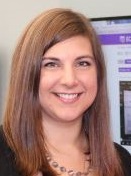 Presenter: Jeanne Hoover is the Scholarly Communication Librarian at East Carolina University (ECU). She leads the Research and Scholarly Communication team in supporting faculty and student scholarly communication needs on campus. In this role, she helps coordinate ECU's mini-grant textbook program, provides workshops on scholarly communication topics, and manages the institutional repository, The ScholarShip. Jeanne is a 2018-2019 SPARC Open Education Leadership Fellow. 
---
---
A Crash Course in Creative Commons Licensing
Did you know that over 1 billion works -- including scholarly articles and a growing number of academic textbooks -- have been licensed with a Creative Commons (CC) license?  Though widely adopted, these continually-updated, legally-enforceable tools remain a mystery to academic writers: many authors are unaware of the permissions afforded to them through the CC licenses, and many are unaware of permissions afforded to users when a specific CC license is applied to their work by an open-access publisher. By the end of this session, attendees will be able to understand how copyright and the CC licenses work in concert to protect author+B35 rights while communicating additional permissions to users, identify and interpret each of the six CC licenses, determine how CC-licensed materials may or may not be used without permission in traditional and open publications, and select a license should attendees wish to openly license their work.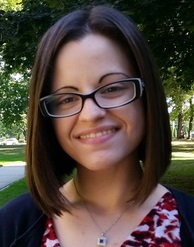 Presenter: Danielle S. Apfelbaum is a Senior Assistant Librarian at Farmingdale State College, where she serves as the Scholarly Communication Librarian. Her primary responsibilities include but are not limited to assisting faculty and staff with navigating copyright, fair use, open licensing, and open access publishing. She received her Creative Commons Certification in October 2018.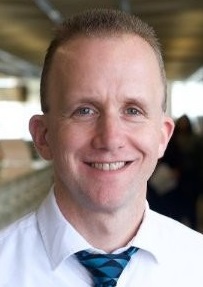 Presenter: Derek Stadler is an Assistant Professor at LaGuardia Community College in Long Island City, serving as the Library's Web Services Librarian. His library research has been published in the Journal of Library Administration, Evidence Based Library and Information Practice, and The Journal of Interactive Technology and Pedagogy, an open access publication. Derek is also a co-editor-in-chief of the open access journal, Urban Library Journal.
---
Enhancing Your Writing with Visuals: The Benefits of and How to Design, Select, and Create Effective Visuals
While we typically focus on writing books, articles, and other materials, studies indicate that going beyond the written word to include images can greatly enhance the learning process. Images can help readers make sense of important points, see key relationships between concepts, show examples of the ideas in context, aid in better comprehension, and help the learner store information longer. This session will focus on generating original images specific to your content and constructed with your readers in mind, including drawings, diagrams, visual or geographic maps, and photographs. We will discuss and demonstrate both analog and digital approaches to generating images as well as review requirements for including images in publications and ways to work within constraints.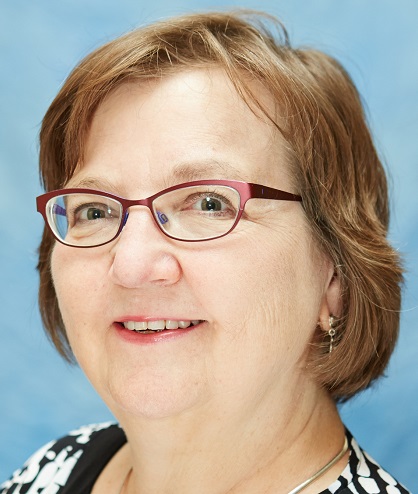 Presenter: Janet Salmons is an independent scholar through Vision2Lead and MethodsGuru at SAGE Publications. Janet wrote Learning to Collaborate, Collaborating to Learn (2019), Doing Qualitative Research Online (2016), Qualitative Online Interviews (2015), and edited the Cases in Online Interview Research (2012). Janet blogs for SAGE Methodspace and TAA Abstract. Janet spent 18 years guiding doctoral students at Capella and Walden Universities. www.vision2lead.com
---
Managing to Collaborate on Your Writing Project
This hands-on session will explore best practices and software tools for content management geared to academic writers. How can current technologies for version control, collaboration support, content reuse, collecting notes and references, and organizing content make writing easier and more effective? How do you plan a writing project to take advantage of these technologies? The goal of the session is to help answer these questions. Guided by the session leaders, participants will share writing experiences that can be addressed by available technologies. Leaders will demonstrate how some example applications might be used in situations that participants have experienced. Finally, the session will discuss how to tailor tools and practices to particular projects.  Participants will consider factors that affect planning a writing project: the type and size of publication, the number of contributors, the editorial process, and the media used for publication.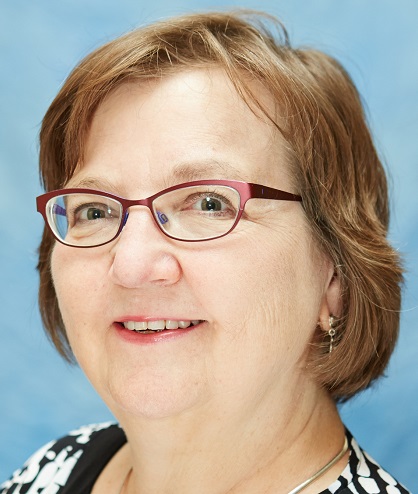 Presenter: Janet Salmons is an independent scholar through Vision2Lead and MethodsGuru at SAGE Publications. Janet wrote Learning to Collaborate, Collaborating to Learn (2019), Doing Qualitative Research Online (2016), Qualitative Online Interviews (2015), and edited the Cases in Online Interview Research (2012). Janet blogs for SAGE Methodspace and TAA Abstract. Janet spent 18 years guiding doctoral students at Capella and Walden Universities. www.vision2lead.com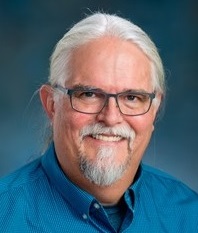 Presenter Cole Keirsey is a graduate of the University of Colorado, Boulder.  He has over thirty years experience as a technical writer in the fields of aerospace, telecommunications, and data storage. Through his career he has gained experience in content management for large writing projects and programming of custom software for text processing. 
---
Organizing for Writing Productivity and Publication Success
This session will focus on helping authors and prospective authors meet their writing and publication goals through organizational advice and tips based on the presenter's personal experience completing and publishing a variety of works ranging from online essays to a number of textbooks and anthologies. This session will focus on both research and writing strategies, as well as time management techniques related to achieving your writing goals. In addition, the presenter will share insights from his experience working with editors and publishers, responding to the criticisms and suggestions of peer reviewers, and meeting deadlines. The session will also discuss ways in which authors can present themselves that will enhance their chance for publication and the difference between a proposal that is accepted and rejected. Finally, the session will discuss how to recognize times when an author needs to demonstrate flexibility and when to remain firm regarding your writing and vision for the project.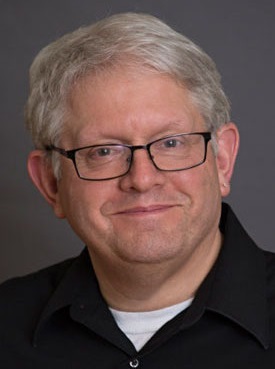 Presenter: A specialist in the history of the British Isles and a recipient of Monmouth's Distinguished Teacher Award, Kenneth Campbell is author of A History of the British Isles: Prehistory to the Present (2017) and Ireland's History: Prehistory to the Present (2014). He has also written a two-volume textbook, Western Civilization: A Global and Comparative Approach and two-volume anthology, Western Civilization in a Global Context. His latest book is American Popular Culture and the Beatles (2019).
---
Prevention, Detection, and Enforcement Against Digital Piracy of Copyrighted Scholarly and Pedagogical Works
In this session, Henrik Strandberg and Maureen Garry from the IP Protection Program at Pearson Education will describe the shape and trends of digital piracy, and the nature and efficacy of detection, prevention and enforcement efforts both individually, and as an industry. Attendees will take away insights applicable to all types of content publishing. This session will cover:
The mechanics and impact of automated search & enforcement services
The rise and threat of digital counterfeit sites, and effective ways to stop them
The impact of industry collaboration to fight piracy
Changing business and delivery models to suppress demand for pirated works
Presenter: Henrik Strandberg has over 30 years product management experience from companies such as Atari, Warner Bros., and SEGA. At Pearson Education, among other things, Henrik coordinates efforts to prevent, detect, and enforce against counterfeit print, digital piracy, cheating, and fraud. Henrik studied law at University of Stockholm and designed several award-winning board and video games prior to joining Pearson in 2017. 
Presenter: Maureen Garry has over 15 years of experience in education technology. At Pearson Education, Maureen manages the IP Protection Program. She works both internally and externally to prevent, detect, and enforce against counterfeit print, digital piracy, cheating, and fraud. Maureen studied business at the University of Colorado.: 
---
Sharpening Your Writing Tools
It's not enough to have the right tools for the job. You must be able to use them properly! This session will begin with a brief overview of some of the writing tools you may want to ensure are in your tool belt. We'll then focus the majority of the session on an open Q&A about how to get the most from those tools - best practices, quick tips, common pitfalls, and more. Bring your experiences and questions to the discussion.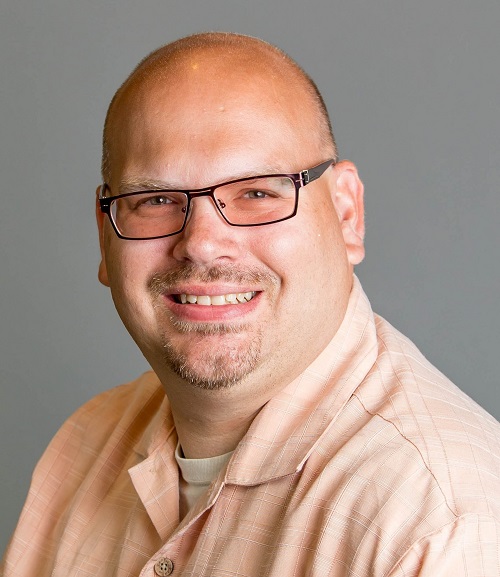 Presenter: Eric Schmieder is the Membership Marketing Manager for TAA. He has taught computer technology concepts to curriculum, continuing education, and corporate training students since 2001. A lifelong learner, teacher, and textbook author, Eric seeks to use technology in ways that improve results in his daily processes and in the lives of those he serves. His latest textbook, Web, Database, and Programming: A foundational approach to data-driven application development using HTML, CSS, JavaScript, jQuery, MySQL, and PHP, First Edition, is available now through Sentia Publishing. 
---
Success, Secrets, and Finding Our Way! The Inside Story of TAA Authors' Development
Discover strategies TAA authors use to find their way through the ever-changing maze of publishing! For instance, what are the top three strategies TAA authors leverage to improve their skills? Which pitfalls and challenges can you avoid? And, if you had a chance to speak to 139 seasoned authors, what would they say they wish they had known from the beginning? Based on research results from a recent TAA survey and follow-up interviews, use this session to advance your career with answers to these and other vital questions. Current and emergent authors and writers will all find beneficial insights. Join this interactive and information-packed session to discuss the findings, consider new approaches, and make plans to increase your efficiency and success in writing and publishing.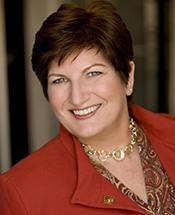 Presenter: Kathleen P. King is Professor of Higher Education at University of Central Florida, Orlando. Her research and publications span adult learning, faculty development, technology innovations, and diversity (32+books). In 2018 and 2017, she was awarded a TAA Publication Award and TAA's Council of Fellows. She was also inducted into The International Continuing and Adult Education Hall of Fame. Kathy is a motivating and knowledgeable keynote and conference speaker, and mentor. 

Presenter: Lauren Remenick Maroon is a research assistant and doctoral student in the PhD Education, Higher Education and Policy Studies track at University of Central Florida, Orlando.  In addition to the current research about TAA authors, she is exploring the experiences of nontraditional students in higher education institutions. She earned her Master's in Forestry at Oregon State University. Lauren loves to write, has published academic articles, and looks forward to writing a book soon.
---
---
Brand U: Establishing and Promoting Your Professional Brand
If you are a busy textbook, academic or journal article author, this session is for you! Learn the strategies of telling your Brand Story. Find out the three types of social media posts and how to make them stick. Discover tools that can make your social sharing easier to do in a busy schedule. Find ways to build your digital community before you publish, so that you have an engaged audience for new works. This roundtable is led by brand guru Amy DeLouise, and is ideal for new and established authors alike, as well as anyone reinventing themselves in today's digital landscape.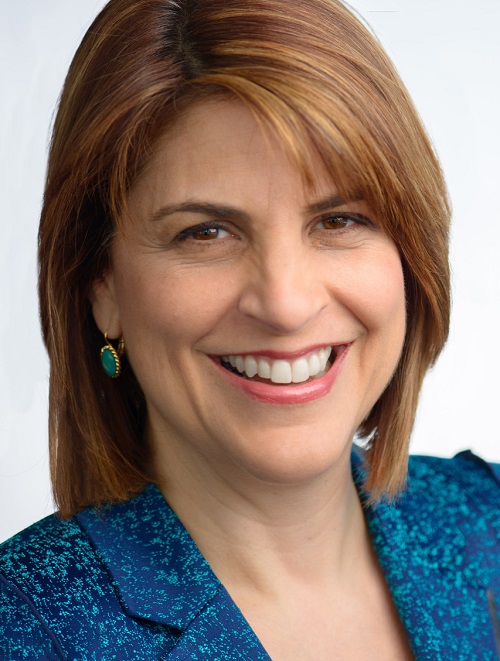 Presenter: Director/Producer Amy DeLouise is a leader in the field of digital storytelling and has garnered more than 40 industry awards for creative excellence. She teaches video courses on Lynda.com/LinkedIn Learning and her book The Producer's Playbook: Real People on Camera (Focal Press/Routledge) offers tools for success with non-actors on camera. Amy is a sought-after speaker at such conferences as the University Film and Video Association, GV Expo, and the National Association of Broadcasters.
---
Creative Scheduling: Strategic Tools to Optimize Productivity and Well-Being
Whether you feel over-scheduled or are desperate for a little structure in your day, a more intentional approach to managing time can be a writer's secret weapon. This session provides a collection of tools to think about time, how you spend it, and how that does or does not align with your life writ large. You will learn how to: diagnose common time management patterns; introduce a wide range of strategies for scheduling, planning, and structuring time; and work through "hot spots" in any schedule (start of day, end of day, transition time).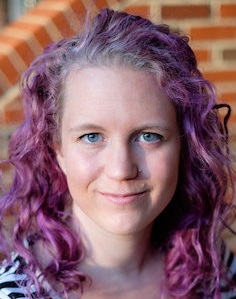 Presenter: Dr. Katy Peplin is a coach, editor, and community builder who works with academics at all stages of the pipeline. From her community of graduate students, Thrive PhD, to her courses on mindfulness and resilience, she works to provide tools and resources to help anyone manage the demands of an intellectually rigorous life in a decidedly human, imperfect world. You can read more about her and her work at katypeplin.com, or on Twitter at @KatyPeplinCoach
---
Developmental Editing for Undergraduate Textbooks
A Developmental Editor (DE) may be assigned to your textbook to perform a range of tasks, from analyzing competing books and vetting your proposal, to summarizing reviews, helping establish the chapter template, editing text (substantive edit, which precedes copyedit), selecting art and photos, and inspecting page proofs. The scope of DE tasks and development plan will depend on the publisher's budget and how much DE support a given project requires. As a liaison between author and publisher; the DE delves into the subject matter and sees the project from the author's POV while keeping eyes on the goal of bringing the book to market. Because the process takes many months, author and DE may begin to feel like family. Elsa Peterson, a freelance DE with more than 20 years in the field, will show how you can work productively with a DE as your textbook takes shape.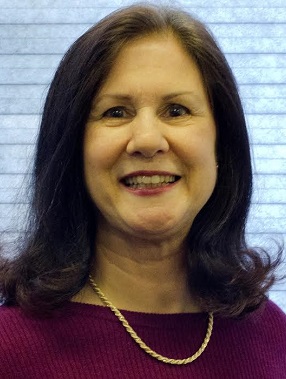 Presenter: Elsa Peterson is a freelance developmental editor (DE) with more than 20 years of college textbook publishing experience in many disciplines, including fine arts, foreign language, business, history, political science, sociology, and nearly every conceivable division of psychology. She is the author of Copyright and Permissions: What Every Writer and Editor Should Know (Editorial Freelancers Assn., 2012) and has taught classes in photo editing as well 
---
Conquering the Literature Review Process
Literature reviews offer an excellent publishing opportunity for early career academics, but many researchers frequently encounter roadblocks in the literature review process that can lead to frustration and delay in productivity. In this roundtable, we will discuss tips and tools for getting started, managing overwhelm, and organizing materials for greater publishing success.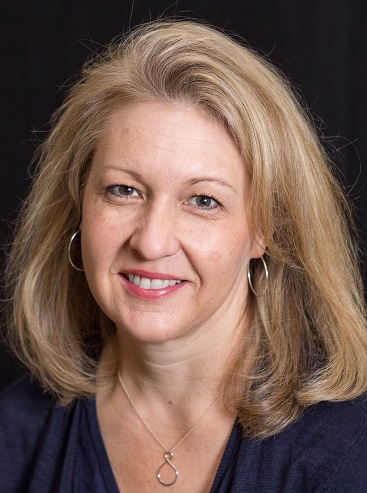 Presenter: Julie Peterson Combs is Professor of Educational Leadership at Sam Houston State University.  She serves as the interim chair of the department and the director of the doctoral program in educational leadership. In addition to maintaining an active research agenda, she has written over 84 journal articles, seven book chapters, and co-authored four books including The Trust Factor; Managing Conflict: 50 Strategies for School Leaders.
---
Whose Voice? Your Voice? You Can Infuse Your Voice Into Academic Writing 
Why not add more voice to your academic writing? Sounds good, but, how? How do we maintain our scholarly rigor while bringing life and voice into academic writing? One worthwhile approach is to use creative strategies to find your passion and clarify your voice. In this roundtable you will practice freewriting and dialogue writing activities to bring voice and life to your scholarship. In addition, we will analyze examples of how others have maintained the balance between scholarly rigor and voice.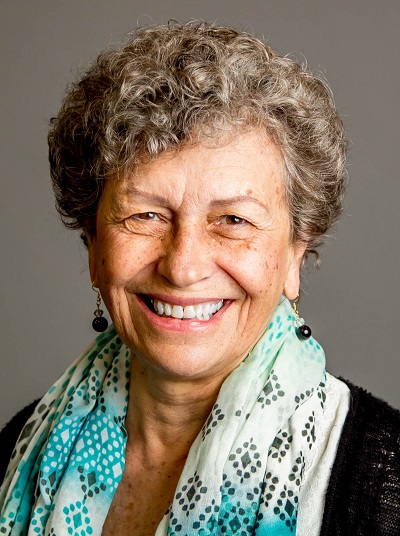 Presenter: Dannelle D. Stevens, Dannelle D. Stevens, Professor Emerita at Portland State University, is the co-author of four books. For the last five years she has been the Portland State Faculty-in-Residence for Academic Writing where she initiated the highly successful Jumpstart Faculty Writing Program. Her fifth book, Write more, publish more, stress less! Five key principles for creative and scholarly writing was released in fall 2018.
---
Featured GeoPrimer Presentation
---
Robert Christopherson's Philadelphia GeoPrimer
TAA gathers in one of America's essential cities, primal in our history, source of so many threads that are in our country's cloth. Philadelphia nicknames portray this: "Cradle of Liberty", "Birthplace of America", "Athens of America", "Quaker City", "City of Brotherly Love and Sisterly Affection", and "Filthadelphia", a testament to industrial legacies. This is a city of U.S. firsts, among many: the first library, first hospital, first medical school, first stock exchange, first zoo, first business school, first Continental Congress, and of course, first national capital. This year's GeoPrimer captures this unique place and experience—"…youse want a cheesesteak, wit or witout whiz? Or, some scrapple? Whateva..."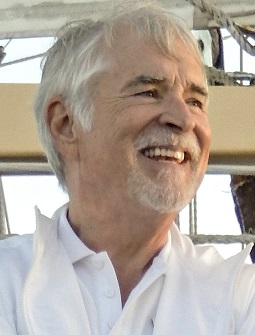 Presenter: Robert W. Christopherson is Professor of Geography Emeritus, American River College, receiving many teaching awards. He earned degrees at California State University, Chico, and, Miami University, Oxford, Ohio. In 2012, he received their Distinguished Alumni Award. He is the author of leading texts, Geosystems, 10/e, Elemental Geosystems, 9/e, among others, published by Pearson. Robert and his wife, Bobbe', a published nature photographer, direct travels for research, completing 17 expeditions to the Arctic and Antarctic, and elsewhere.
---
 If you would like to review program content from TAA's past conferences, please click on the images below.