TAA 2019 Conference Networking
Conference Kickoff Networking Reception
Thursday Evening, June 13
We invite conference attendees to join us Thursday evening for TAA's Networking Reception. Location TBA.
Make connections for an author collaborator or accountability partner
Enjoy the company of fellow educators and writers
Visit with veteran authors, intellectual property attorneys, and other publishing industry professionals
2019 TAA Textbook Awards Ceremony & Reception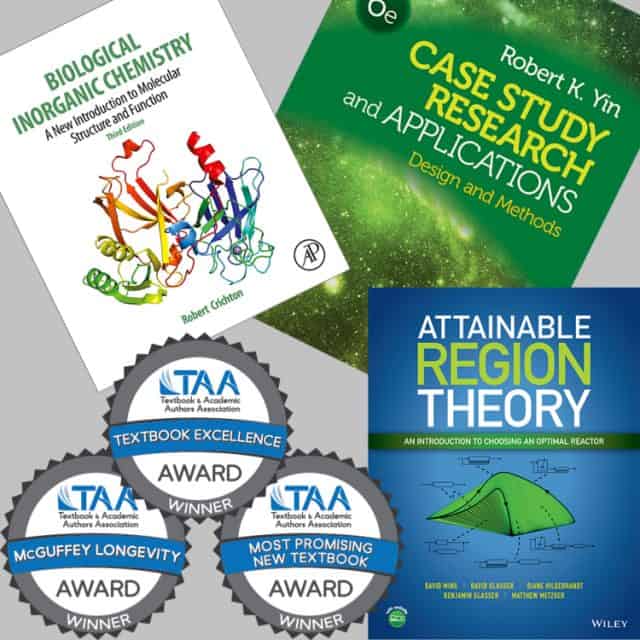 Friday Evening, June 14
Join us in celebrating the winners of TAA's 2019 Textbook Excellence Awards! A cocktail reception will immediately follow. Location TBA.     

Thirty-one textbooks have been awarded 2019 Textbook Awards by the Textbook & Academic Authors Association (TAA). Four textbooks received William Holmes McGuffey Longevity Awards, 17 textbooks received Textbook Excellence Awards, and ten textbooks received Most Promising New Textbook Awards.

The McGuffey Longevity Award recognizes textbooks and learning materials whose excellence has been demonstrated over time. The Textbook Excellence Award recognizes excellence in current textbooks and learning materials. The Most Promising New Textbook Award recognizes excellence in 1st edition textbooks and learning materials.                   
---
Here's what conference participants had to say about TAA's recent conferences: 
"I cannot begin to express how much I LOVE this conference.  I appreciate the fact that EVERYONE is approachable.  Everyone is willing to share their successes and their lessons learned. I always leave invigorated."  ~ Tracy Spies, Assistant Professor, UNLV
"I was especially pleased that sessions addressed the full range of the academic career, from graduate student to retirement writing." ~ Richard Hull, Professor Emeritus, SUNY at Buffalo
"I highly recommend this conference to current and future writers. Overall, a wealth of information was delivered in a vivid captivating manner. I have recommended this conference to my colleagues for 2017." ~ Freida Pemberton, Molloy College
"The conference was absolutely one of the most valuable experiences of my life. I am thrilled I could have such an amazing opportunity in my academic career." ~ Amy Clark, Texas Woman's University