Workshop | Demystify the Language of the 'Academic Tribe' and Join the Conversation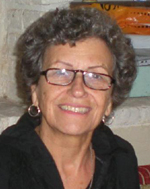 Presenter: Dannelle D. Stevens, Professor of Curriculum and Instruction, Portland State University
This workshop will focus on three key strategies designed to translate the "language of the academic tribe", such as analyzing text structures and using academic writing templates. Insights from these translations lead to establishing a satisfying writing practice and a prolific publication profile.
"Academic writing has its own set of tacit rules and hidden expectations," said Stevens. "Faculty members are never taught these rules and yet understanding them is essential on the path to publication."
Participants will learn the habits of successful academic writers, how to analyze the unique language of academic writing, and how to increase productivity and confidence through strategic action.
---
Dannelle D. Stevens is a Professor of Curriculum and Instruction at Portland State University. Her research and writing interests lie in studying and writing about ways for all educators to be more effective and productive. She has written numerous articles and co-authored four books, including Journal Keeping: How to Use Reflective Writing for Learning, Teaching, Professional Insight and Positive Change and Introduction to Rubrics, An Assessment Tool To Save Grading Time, Convey Effective Feedback, and Promote Student Learning.
---
To schedule a workshop, please contact Dannelle directly: (503) 705-9828 or dannelled@mac.com