Academic Writing Workshops & Institutional Memberships
VIRTUAL EVENTS: TAA is now offering virtual writing workshops and virtual writing retreats. Please contact

[email protected]

for information and rates.
TAA can help your faculty move from writing to publication by sponsoring an expert-led workshop in textbook and academic writing at your institution.

During 2020 TAA will help sponsor a limited number of writing and publishing workshops at universities and colleges across the country. TAA's sponsorship covers the majority of the cost of bringing the presenter to your institution, including speaker fees and travel costs. The host institution is responsible for a fee of $1,950, which includes an Institutional Membership to TAA with 125 TAA faculty memberships available to faculty whether or not they attend the workshop. TAA provides an online membership application process for our Institutional Memberships which makes joining TAA easy for faculty and no effort for institutions. 
These workshops are offered on a first-come first-serve basis until program funding has been exhausted. The workshops must be open to all faculty on campus.
Especially in light of budget cuts at colleges and universities, TAA's sponsorship of a portion of a workshop's costs ensures that professional development workshops can continue to be offered to your faculty.
If you are interested in hosting a TAA workshop, please contact [email protected]
Click the workshop titles below to learn more or to schedule a workshop. 
---
Academic Writing Workshops
---

Katie Linder, Director of Ecampus Research Unit, Oregon State University
Although good time management is often seen as the panacea of successful academic writing, there are many other skills involved. In this interactive workshop, Dr. Katie Linder shares seven productivity skills that academic writers can cultivate to improve their prioritization, goal-setting, focus, organization, efficiency, consistency, and follow-through. Specific examples and practical strategies are emphasized to help participants identify and self-assess each skill in their own writing lives. Participants will walk away with a new awareness of their strengths and potential areas of future professional development. Learn more
---

Workshop offerings by Erin McTigue, President, The Positive Academic, Writing and Productivity Coach for Academics
Option 1:
Choose one of the following 3 hour workshops 
Fast-writing and "allowing messy drafts" is often recommended as a productivity strategy for academics.  But … how do we most efficiently transform the resulting messes into coherent and powerful prose? In this interactive workshop, participants will take a "messy draft" of their choice and try out 3 macro-level revision strategies to hone overall logic and organization of the manuscript. Next, participants, working at the micro-level, will apply 3 revision tools for coherence and writing style. Participants will leave with both a sequential approach and individual tools for transforming their future drafts with efficiency. For those who don't bring their own messy drafts, two sample messy drafts will be provided to practice strategies and apply the tools learned. Learn More
"Darn -- that pesky writing habit!" Wait, when have you heard a writer say that? While faculty are generally wanting good writing habits and research on productive faculty points to adopting such writing habits, these habits can be difficult to achieve. Meanwhile, complicating the situation further, myths about habit formation circulate. In this interactive workshop, mythology is dispelled and findings from recent psychology research are translated specifically to writing habits. Using personal insight, participants first analyze one of their own already strong habits (coffee drinking, toothbrushing, etc.). Then taking such analysis, Learn More
It's 3 AM.  Are you waking up to worry about a forgotten deadline to one of your grants or writing projects?  Or perhaps, you exhibit such chronic optimism about your ability to get writing done, that your calendar has begun to resemble a "wish list" instead of an accurate plan? And then, of course, … managing collaborators … despite seemingly endless meetings, you find yourself chasing them down to get their contributions. If these descriptions sound like your current status quo, consider: Would you prefer to have a planning approach that moves you to a state of better focus, clarity and calmness?  If yes, then join for an overview of applying project management principles to one's academic writing life. Learn More
Option 2:


Two 90 Minute Mini Workshops Option: Choose two of the three above to be presented in shortened 90 minute format.
---

Tara Gray, Associate Professor of Criminal Justice, First Director, Teaching Academy, New Mexico State University 
Triple your productivity. Write prose that is clearer, better organized, and more compelling. Publish in better journals and get more grants.
Many scholarly writers are educated at the School of Hard Knocks, but it's not the only school, or even the best. Even when you can't work harder, there are important ways to work smarter. Much is known about how to become a better, more prolific scholar—and anybody can.
Ninety workshop participants who followed the steps in this program were studied and 95% reported that their writing improved. The average participant also increased the number of manuscripts submitted from two manuscripts per year to nearly six.* And this by writing only 30 minutes per day, four days per week. You can too. These steps will show you how. Learn more
---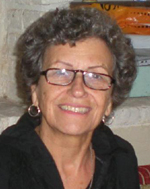 Workshop offerings by Dannelle D. Stevens, Professor of Curriculum and Instruction, Portland State University
Leveraging Your Experience: Write More, Publish More, Stress Less
This workshop is designed to give participants an opportunity to practice a powerful set of research-based strategies. You will use powerful tools to boost your productivity including text-structure analysis, templates for making an academic argument, and methods for creating small faculty writing groups that can improve your writing accountability as well as your journal article production. Learn more
90-Minute Mini-Workshops Option (Choose Two of the Three)
 (Click for descriptions of each mini-workshop)
Learn three key strategies designed to translate the "language of the academic tribe", that lead to establishing a satisfying writing practice and a prolific publication profile. Learn more


Learn three idea-generating strategies that can jump start your writing and build the fluency needed to be successful. Learn more
---
Felicia Moore Mensah, Associate Professor of Science Education, Science and Technology, Teachers College, Columbia University

Choose from two different workshops designed to assist academic authors with writing and the process of obtaining tenure: 1) Learn the submission to print process; and 2) Establish a foundation and timeline for tenure and promotion. Learn more
---

Workshop offerings by Kathleen P. King, Professor & Program Director of Higher Education & Policy Studies at University of Central Florida, Orlando
This interactive, dynamic, and practical workshop introduces Dr. Kathleen P. King's proven and powerful strategies to infuse new approaches and success into faculty's writing skills and publishing records. Gleaned from over 15 years of coaching and teaching faculty and doctoral students, this motivating and informative workshop includes specific techniques, strategies and templates to accelerate faculty writing productivity. In this workshop, we will re-examine and transform key writing practices as well as chart a personalized, focused publishing agenda and plan.  Learn more
Pulling back the curtain on the sometimes mystifying process of publishing, Dr. Kathleen P. King provides a practical, dynamic, and interactive workshop focused on improving faculty writing and publication rates. She is uniquely qualified to reveal the key strategies needed due to her 15+ years as a journal and book editor, faculty coach, faculty development expert, and professor of doctoral students. This revelation-packed workshop not only includes specific insights, strategies, and approaches, but also guides participants to address their productivity needs with new understanding and goals. Learn more
---
Amy Benson Brown, Ph.D., Academic Coaching & Writing (ACW), Director of Academic Writing
A workshop for faculty members and graduate students across the disciplines about how to craft compelling academic articles and tailor them to the right journals for your project. If the audience includes both scholars in the liberal arts as well as researchers in STEM fields, break-out sessions will be facilitated to discuss the particular concerns of those two groups. Learn more
---

Two workshop offerings by Dominique T. Chlup, President & Chief Creative Officer of Inspiring the Creative Within, LLC
Feeling uninspired or stuck when it comes to your professional writing? In this workshop, you will learn techniques to help you overcome your creative blocks, procrastination, self-doubt, and anxieties.This workshop is targeted to individuals who are struggling with excessive criticism, perfectionism, distractions, self-sabotage, or endlessly delaying their writing. Likely workshop participants might include professors who struggle to write academic journal articles. Learn more
As academics, we are expected to publish prolifically and to help our students to do the same. Yet few of us have ever been taught how to establish and maintain the "write" habit. How can we help ourselves to become less stressed, more productive, and better writers? Which instructional strategies can help us to improve our writing? In this workshop, participants will become familiar with strategies for helping themselves establish a regular and productive writing habit. This interactive session is designed to inspire, motivate, and provide techniques that can be applied immediately to one's academic writing life. Learn more
---
Textbook Writing Workshops
---
Michael D. Spiegler, Professor of Psychology, Providence College

Learn the nuts-and-bolts of writing a textbook with this half day workshop that can be customized to meet the participants' needs. Workshops are designed both for professors who want to learn about writing a first textbook and for textbook authors who want to learn how to write their next textbook or revision more efficiently and effectively. Learn more
---
Robert W. Christopherson, Professor Emeritus of Geography, American River College

Learn how to treat your book as a business, and how to be proactive in the marketing of your textbook. Learn more