Workshop | Textbook Writing 101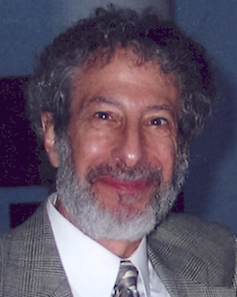 Presenter: Michael D. Spiegler, Professor of Psychology, Providence College
Learn the nuts-and-bolts of writing a textbook with this half day workshop that can be customized to meet the participants' needs. The workshops are designed both for professors who want to learn about writing a first textbook and for textbook authors who want to learn how to write their next textbook or revision more efficiently and effectively. 

Topics may include:
Reasons for writing a textbook
Professional and personal prerequisites
Writing a textbook proposal and contacting publishers
Negotiating a favorable contract
Writing and revising a textbook
Working with coauthors
Textbook writing as teaching: translating classroom teaching into textbook pedagogy
How to deal with publishers
Alternatives to traditional publishing
Survival skills for textbook authors
What previous participants have said about Spiegler's workshop:

"My first experience, but this was an exceptional workshop. It surpassed my expectations. Dr. Spiegler was absolutely outstanding. Thanks."

"The workshop was very enlightening. A tremendous value."

"Excellent, well-prepared, experienced presenter."

"What I liked best was the extent and quality of the material, reality-based and very useful."
---
 Michael D. Spiegler is a Professor of Psychology at Providence College. He has been a successful textbook and academic author for 40 years with several leading psychology textbooks, including Contemporary Behavior Therapy (5th ed.) and Personality: Strategies and Issues (8th ed.). He has presented numerous workshops on textbook writing at universities, professional conventions, and at the annual TAA conference. He also teaches 2 and 3 day intensive courses on textbook writing. Michael regularly reviews manuscripts for textbook publishers and serves as a consultant/mentor to college textbook authors in diverse disciplines. He is currently writing a comprehensive Handbook for College Textbook Writing.
---
TAA can help your faculty move from writing to publication by sponsoring an expert-led workshop in textbook and academic writing at your institution. TAA's sponsorship covers the majority of the cost of bringing the presenter to your institution, including speaker fees and travel costs. The host institution is responsible for a fee of $1,950, which includes up to 125 TAA faculty memberships, available to faculty whether or not they attend the workshop. TAA provides an online institutional membership application process which makes joining TAA easy for both the institution and faculty. These workshops are offered on a first-come first-serve basis until program funding has been exhausted.
To schedule this workshop contact Michael Spiegler directly: (401) 865-2618 or [email protected]