90-Minute Workshops By Dannelle Stevens
(Choose two of the three workshops offered.)
Mini Workshop 1:
The "not-so-obvious" infrastructure of academic writing: Powerful and engaging conceptual linkages across your text
When I read a journal article, I do not want to wander and wonder where the work is headed.  Largely because I am seeking ideas, information and even inspiration, I want to know right away what the scholarly work is about.  Scholars can guide readers along a smooth reading road by paying attention to the not-so-obvious infrastructure of typical journal articles and writing their submissions with this structure in mind.  Examples of infrastructure include the structuring of the abstract and the connections between the title, the rationale for the paper, and the purpose statement.  In this session we will analyze several articles that have a clear infrastructure and, then, practice identifying and refining examples from your own manuscripts.
Mini Workshop 2:
Crafting a clear and compelling purpose statement in academic writing
If you don't know where you are going, you may end up somewhere else. One way to tell your reader where your manuscript is headed is through a well-crafted purpose statement. At whatever stage of your writing- conceptualization, generating words, or finalizing the manuscript, identifying and refining your purpose statement will actually save you time in the long run. You will have a clearer purpose in collecting your references. For whatever type of manuscript you are working on, this session will include several activities designed to give you hands-on practice developing and strengthening your purpose statement.
Mini Workshop 3:
Keeping a journal in your professional life: Organization, reflection, and writing inspiration all in one place
Keeping a journal by hand or on the computer has amazing benefits.  A journal in your professional life is less of a diary and much more of an indispensible tool to keep your writing, research and professional commitments organized and in one place.  A journal in your professional life is a place to plan and sketch out ideas for future projects.  Bring a current or fresh journal along to the session and I will show you some ways to organize it to maximize its value in your professional life. 
Blank journals will be available for purchase for $12.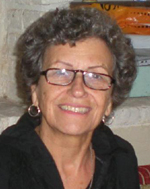 Presenter: Dannelle D. Stevens is a Professor of Curriculum and Instruction at Portland State University. Her research and writing interests lie in studying and writing about ways for all educators to be more effective and productive. She has written numerous articles and co-authored four books, including Journal Keeping: How to Use Reflective Writing for Learning, Teaching, Professional Insight and Positive Change and Introduction to Rubrics, An Assessment Tool To Save Grading Time, Convey Effective Feedback, and Promote Student Learning.
---
TAA can help your faculty move from writing to publication by sponsoring an expert-led workshop in textbook and academic writing at your institution. TAA's sponsorship covers the majority of the cost of bringing the presenter to your institution, including speaker fees and travel costs. The host institution is responsible for a fee of $1,950, which includes up to 125 TAA faculty memberships, available to faculty whether or not they attend the workshop. TAA provides an online institutional membership application process which makes joining TAA easy for both the institution and faculty. These workshops are offered on a first-come first-serve basis until program funding has been exhausted.
To schedule a workshop, please contact Dannelle directly: (503) 705-9828 or [email protected]