Kathleen P. King Writing Workshops:
Workshop #1: 

Advance Your Academic Writing Skills and Publishing Record: Tips, Tricks and the Secret Sauce 

This interactive, dynamic, and practical workshop introduces Dr. Kathleen P. King's proven and powerful strategies to infuse new approaches and success into faculty's writing skills and publishing records. Gleaned from over 15 years of coaching and teaching faculty and doctoral students, this motivating and informative workshop includes specific techniques, strategies and templates to accelerate faculty writing productivity. In this workshop, we will re-examine and transform key writing practices as well as chart a personalized, focused publishing agenda and plan.

This session addresses the needs of faculty across a wide range of skills and expertise. "Kathy" works with your faculty to develop a foundation for ramping up academic writing productivity, improving manuscript acceptance rates, tapping the power of technology tools to improve writing and editing, and maximize the benefits of writing with others, near and far.  She will tailor her workshop to the particular needs of the faculty at the host institution.
Workshop #2: Discovering How to Deliver What Editors and Publishers Need: Demystifying the Academic Writing and Publishing Process
Pulling back the curtain on the sometimes mystifying process of publishing, Dr. Kathleen P. King provides a practical, dynamic, and interactive workshop focused on improving faculty writing and publication rates. She is uniquely qualified to reveal the key strategies needed due to her 15+ years as a journal and book editor, faculty coach, faculty development expert, and professor of doctoral students. This revelation-packed workshop not only includes specific insights, strategies, and approaches, but also guides participants to address their productivity needs with new understanding and goals.

Topics covered include:
Secrets to understanding what publishers and editors want
Steps to organizing your writing
Efficient tips and tricks for proofreading
Strategies to increasing your manuscript acceptance rate
Keys to working productively with an editor
Practically, this session also includes participants' completion of a proprietary inventory and the development of their own "Academic writing map." "Kathy" is widely recognized as an effective and motivational speaker because her expertise is complemented by knowing her audiences' needs well, and creating a welcoming space to learn and adopt new practices. The session is suitable for faculty across a wide range of skills and expertise. "Kathy" will tailor her workshop to the particular needs of the faculty at the host institution.
---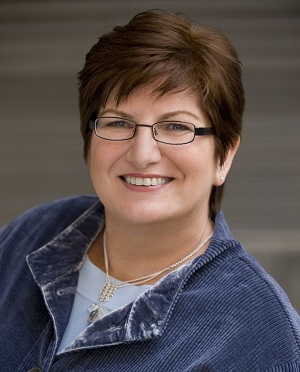 Kathleen P. King is Professor and Program Director of Higher Education & Policy Studies at University of Central Florida, Orlando. Her major areas of research include transformative learning, technology innovations, leadership, faculty development, and diversity. In 2011, she was inducted into The International Continuing and Adult Education Hall of Fame. As an award winning author who has published over 30 books and 150+ articles, Kathleen is a popular keynote and conference speaker, mentor, and professor.
---
TAA can help your faculty move from writing to publication by sponsoring an expert-led workshop in textbook and academic writing at your institution. TAA's sponsorship covers the majority of the cost of bringing the presenter to your institution, including speaker fees and travel costs. The host institution is responsible for a fee of $1,950, which includes up to 125 TAA faculty memberships, available to faculty whether or not they attend the workshop. TAA provides an online institutional membership application process which makes joining TAA easy for both the institution and faculty. These workshops are offered on a first-come first-serve basis until program funding has been exhausted.
To schedule this workshop, please contact [email protected]