Marketing? You're Kidding Me! I'm an Academic! Marketing that Matters (Lessons from a Puffin)
Two-part webinar:
Monday, May 1, 2-3 p.m. ET & Monday, May 8, 2-3 p.m. ET
Members: Click here to register
Non-members: Join TAA
Presenter: Dr. Meggin McIntosh, Professor Emerita, University of Nevada, Reno, now known as The PhD of Productivity®, is an author, workshop leader, and coach

Imagine having people read your writing! Imagine having others interested in your work and talking about it! Imagine your efforts receiving recognition! Guess what?! You have to market yourself and your work and you don't have to spend a lot of money or hire a PR firm. In this focused and practical web-based workshop, you'll learn:
Ways to create awareness of and interest in your work (with the right people);
Strategies to obtain your MWR (Most Wanted Response);
Tools to use to strengthen your relationship with potential readers; and
Means to gain "mindshare" in the very crowded space that is your reader's brain.
You may not realize that the puffin has much to teach you as an academic marketer, but metaphorically, this bird does! Expect to learn and laugh in this 2-part, content-rich webinar. Then start integrating what you learn and watch the difference it makes.
---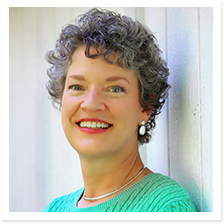 Dr. Meggin McIntosh, Professor Emerita (University of Nevada, Reno), now known as The PhD of Productivity®, is an author, workshop leader, and coach. People know her for her humor and practical knowledge – with a little bit of sassiness thrown in here and there. Meggin's mission in life is inspiring joyful work and is herself inspired every day while working with academics who are overwhelmed and would prefer to be overjoyed, instead. Her 6-word bio is, "Put on Earth to teach. Thankful." Learn more at www.meggin.com.

Other TAA Webinars by Meggin McIntosh
The requirements and expectations of the academic life can easily squeeze out the time and energy you need to write. When this happens, despondency and panic set in (and you might even get cranky). Professors talk about writing, fret about writing, and feel pressured to write. Most also have a deep desire to communicate their knowledge and passion by writing articles, books, and other resources for learners. Unfortunately talking, fretting, and wishing rarely result in manuscripts or manuals. How about trying a different approach? Plan to write. In this session, you will learn a dozen strategies to increase your writing productivity by organizing yourself as an academic. Learn more